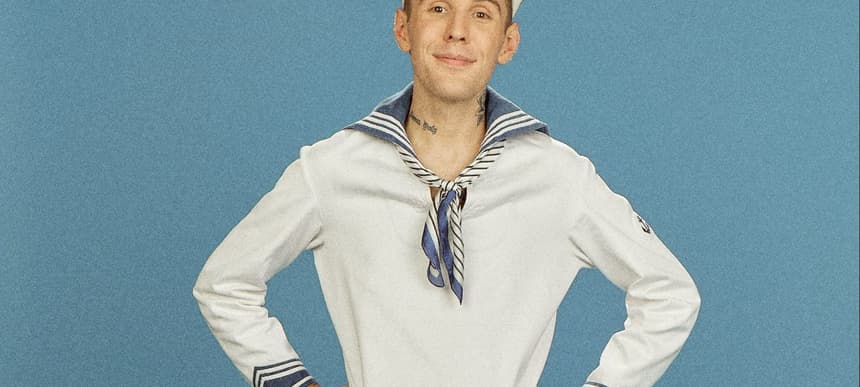 22.02.2022, Words by Billy Ward
The 10 Best Future Funk Tracks, according to Yung Bae
"This is such a feel good track and gives me early Daft Punk vibes!"
One of the trailblazing figures in the ever-growing future funk scene, Portland producer Yung Bae has spent the best part of his musical career so far stewarding the sub-genre from its niche underground internet culture into a cult-like phenomena. Also known as vaporboogie or Japanese disco, the addictive sound has become a viral sensation in the social media media era, splicing elements of funk and disco with nostalgic references to 90s anime and consumer culture.
Throughout his extensive catalog, now spread across 6 albums and a collection of singles, EPs and B-Sides, Yung Bae has taken the genre to new heights of popularity. After signing to Arista Records/Sony Music Entertainment, Yung Bae has released a string of buzz-worthy singles, including a version of his 'Bad Boy' track featuring Wiz Khalifa, MAX and bbno$. Dedicating hours every day combing the internet for obscure samples, and aiming to push the envelope creatively for himself and the future funk genre more widely, there isn't many better artists to speak to when it comes to this particular scene.
With that in mind, and with his forthcoming album 'Groove Continental (Side A)' on the horizon, we sat down with Yung Bae to get granular on some of the best future funk tracks about. See 10 of his all-time favourites below.
1. Tanuki – 'Radiant Memories'
"One of my favorite future funk tracks of all time! It samples one of my favourite samples and Tanuki crushed it!"
2. Fibre – 'Supernatural'
"This is such a smooth track and my favourite from Fibre!"
3. Macross 82-99 – 'About U'
"I've known Macross for years and this was one of the first tracks I heard by him and has become one of my all time favourites."
4. Desired – 'Emotions'
"Desired absolutely went in on this track. The chops are so perfect!"
5. Flamingosis – 'All Natural'
"Flamingosis is another one i've known for years! I truly believe he can do no wrong and this is another great example."
6. Android52 – 'Eternal Groove'
"Another one of my favorite tracks to play out!"
7. Engelwood – 'Need Somebody'
"This feels like classic disco! The sample chops and vocals have so much energy!"
8. Vantage – '50//50′
"One of the most iconic intros in future funk! This is such a feel good track and gives me early Daft Punk vibes!"
9. ev.exi – 'Mode'
"I've always found ev.exi's sound design so cool. The bass line in this always gets me moving!"
10. Moe Shop – 'You Look So Good'
"This I can say is one of, if not my most played tracks ever. Everything about this track always gets me so happy and moving!"
Stream Yung Bae's most recent single 'Straight Up Relaxin' (feat. Cosmos Midnight)' below: