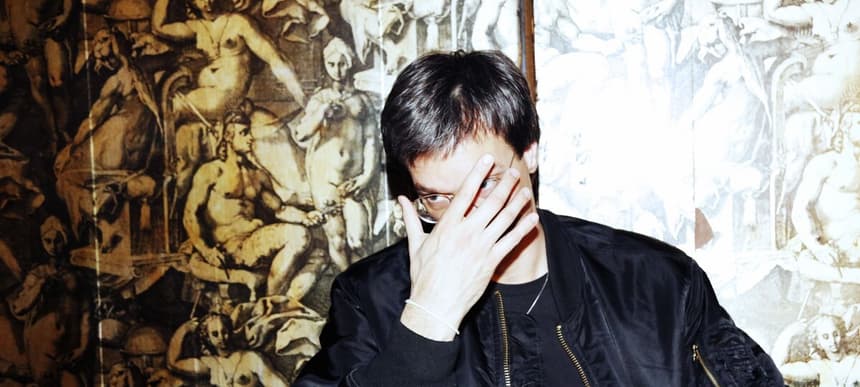 24.09.2014, Words by dummymag
The 10 best German musical movements 1970-2000, according to Roman Flügel
Roman Flügel's career has spanned nearly 20 years now and has seen him score big hitters in house and techno like Geht's Noch? and Rocker, co-found essential labels like Klang Elektronik and Playhouse, release with the likes of Clone, Turbo, and Dial, and put out dozens of 12″s, a handful of albums, and countless remixes.
Less well-documented are Flügel's numerous forays into other genres and styles, drawing on a rich history of new wave, synth pop, and psychedelia from around the world and, in particular, from Germany. The Frankfurt producer's latest solo album, 'Happiness Is Happening', sees Flügel interpeting styles like kosmische, German new wave, and motorik rhythms while always acknowledging his own roots in house and techno.
Following a set at London club XOYO for Jackmaster's residency this weekend, Flügel has elaborated on some of the music that informed that record, as well as much of the music he's made over his career, plotting a history of modern music in Germany in the process.
01. Kraftwerk Live in Soest, 1970

Roman Flügel: "Pure magic. You can see in the faces of the audience how irritating, provoking, and radical their music was back then."
02. Popul Vuh Aguirre (L'acrime di rei), 1972
Roman Flügel: "Used in the opening scene of Werner Herzog's classic film Aguirre, Wrath of God, starring Klaus Kinski. And this music happened long before Brian Eno decided to leave Roxy Music."
03. Michael Rother Feuerland, 1977
Roman Flügel: "Taken from his first solo album after he left Harmonia. I think something unique was created back then, a musical language of its own. Somehow romantic, minimal, melodic, hypnotizing, and experimental at the same time."
04. Conrad Schnitzler Ballet Statique, 1978
Roman Flügel: "Schnitzler was a student of Beuys at the Düsseldorf Academy of Art before he became a key figure in the German electronic music scene of the '70s. This piece is so beautifully crafted in its preciseness that it becomes almost an audible stature."
05. Der Plan Wir werden immer mehr, 1981
Roman Flügel: "Described as the German equivalent to The Residents. I was pretty intrigued when I saw them on video as an 11-year-old boy."
06. DAF Ein Bisschen Krieg, 1982
Roman Flügel: "I think Germany won the Eurovision Song Contest with Ein Bisschen Frieden (A Little Bit Of Peace) the same year. DAF obviously had an answer to this."
07. Moskwa TV Futuristic Dance, 1985
Roman Flügel: "Taken from their album 'Dynamics & Discipline', this is early Frankfurt New Beat at its best."
08. 16Bit Where Are You, 1986
Roman Flügel: "Luca Anzelotti and Michael Münzing would create several worldwide hits with their project Snap! a few years later. This is one of their very early collaborations with a young Sven Väth, dancing and asking 'Where are you?' Anyway, it blew me away when I entered the big room disco Dorian Gray at Frankfurt's Airport for the first time back in '86."
09. Kreidler Reflections, 1996
Roman Flügel: "It was the time of post-rock, and Kreidler somehow became the German answer to Tortoise. I hear Krautrock of the '70s resonating in both bands."
10. Schlammpeitziger Honkytonk Schlickmumpitz, 1997
Roman Flügel: "This wonderful track became my nine o'clock drop for many ecstasy driven parties back then."
Read next: The 1o Best Saxophone Infused Tracks, according to Venna.