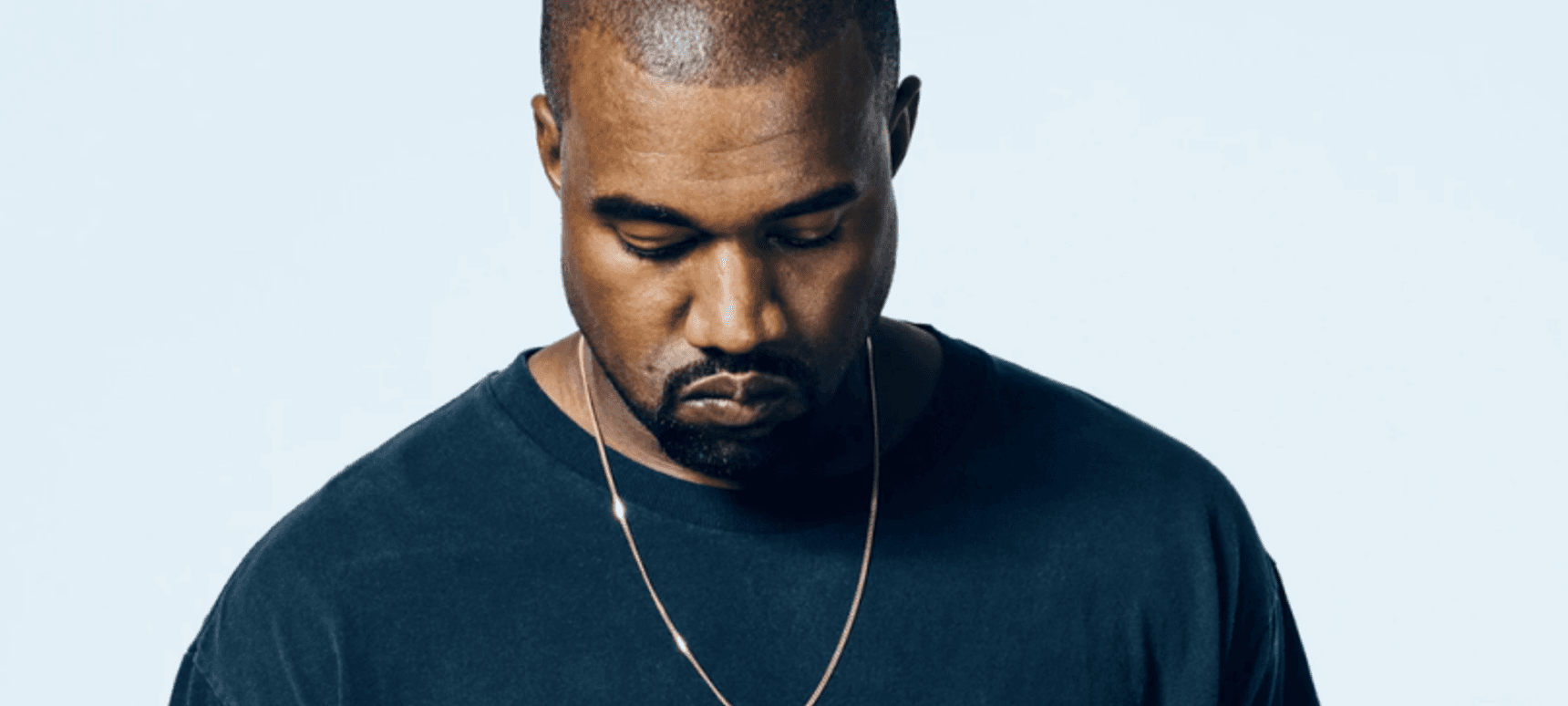 18.01.2016, Words by dummymag
The 10 best guest verses on Kanye West tracks
Despite what many people would have you believe, Kanye doesn't mind sharing the spotlight. If anything, he craves the company of creative forces who can wrestle it away from him. Across all his records, rappers are brought into the fold in the same way he might use a certain sound or a certain producer. They are carefully selected instruments, used to elevate the song's message and showcase the idiosyncrasies of the production.
Picking the 10 best guest-spots from rappers across the Kanye canon is no easy task. Some steal the show, some give Kanye the perfect setup and others (not least today's offering), just ensure that the main man is giving it everything he's got. Take some time out and reacquaint yourself with these timeless cameos…
01. Rick Ross on Devil In A New Dress
'My Beautiful Dark Twisted Fantasy' was defined by decadence. Kanye's cherry-picking of sounds, artists, samples and producers made it the opus of opuses. Usually when people are ranking are their favourite 'Ye records, their choice comes with the precursor – "Well, technically it's 'Fantasy'" just because of how much respect and reverence the record demands. It's like a buffet of all the best stuff. You know who likes a buffet? The boss. No moment captures the luxurious shimmer of this record quite like this verse which Kanye tucked away till the four-minute mark. Ross has never sounded so effortlessly unafraid. Even after six years, his arrival on to the ornate production still sends shivers. He's making love to the angel of death in lavender shoes and you can't take your fucking eyes off of him.
02. Nicki Minaj on Monster
When delivering a lecture at the Oxford Student's Union in 2015, Kanye summarised the impact of this verse better than we ever could. "One of the most memorable things about 'MBDTF' was Nicki Minaj, and the fact that she kicked my ass, on my own song, on one of the best albums…the best album – I'm just saying what the critics said – of the last 25 years. The best album of the past 25 years that I spent a year and a half making, out there. I was exiled from my country, it was a personal exile, but exile. To come back and deliver my magnum opus of a work, and to be out-shined… to be beat by a girl, basically." That is exactly what happened. It jumpstarted Nicki's ascent to superstardom as she proved – unequivocally – that regardless of how many kings were in the mix, the Queen was going to conquer. The pace, assonance, character-switching and inimitable flow made for one of the most important moments in hip hop. Just ask Adele.
03. Kendrick Lamar on No More Parties in LA
OK, so judgement might be clouded a little bit by the fact that this track only came out this morning and it's the first time Kanye has gone toe-to-toe with Kendrick Lamar but I'm going to let the mood take me and put this in third place. Kanye's willingness to be upstaged is one thing, but No More Parties is such a scintillating listen because Kendrick's lexical acrobatics bring out Yeezy's A-game. Rather than allowing Kendrick's hypnotising, freeform flow to steal the show, Ye just acknowledges how "scary" the skill is and has a bash at matching it. There's something incredible about Kanye trying to be better than Kendrick and almost running out of breath in the process but keeping it all on record. It's a tough act to follow, Kendrick's lines spill across the Madlib instrumentals like the liquor he's lamenting. An affirmation that we're dealing with one of the most skilful rappers ever.
04. King Louie on Send It Up
'Yeezus' is and angry record for the most part, but it rarely sounds sinister. Most of Kanye's verses on the album are driven by frustration and angst – if Kanye's wailing with his eyes rolled to the back of his head then King Louie is looking you straight in the eye without blinking. The beat – a mixed effort between Daft Punk, Arca, Gesaffelstein, Kanye, Mike Dean and Brodisnki – is sparse and sharp. Chi-town demigod King L's voice slips between the stabs like a darting shadow. He's the calm before Kanye's storm on this track, and somehow that's even more terrifying.
05. Lil Wayne on See You In My Nightmares
The first of two appearances from Weezy on this list. The swollen balladry of '808s' was a perfect setting for Wayne in this era of career (which has since undeniably derailed). The theatrical strings and pounding bass wrap up his alien-sounding flow – a perfect fit for a song about nocturnal terrors.
06. Cam'Ron on Gone
When people tell you they want the old Ye back they are probably referring to cuts like this. Old-school sampling, feel-good nostalgic keys and a guest spot from principal of the DipSet, Cam'Ron. Cam's verse on Gone still sounds fresh today. His playful Harlem flow practically skips across the flickering piano. When this first came out, Killa Cam getting on a track with Kanye was big news for disciples of the R-O-C. Luckily, they weren't left disappointed.
07. Nas on We Major
At the time this came out, many were wondering what Nas' place on the 'Late Registration' track-list really meant. Kanye was signed to Jay and Nas' beef with him was still pretty fresh. Was Kanye committing treason? Was Nas being wet? Did Jay-Z have any idea what was going on? Fortunately, as soon as those horns kicked in the ins and outs of rap beef flew out of the window and Nas turned in one of his best ever guest spots. Trivia: when Nas spits, Asked my man to the right, what this verse sound like/Should I freestyle or write/He said 'Nas what the fans want is Illmatic still' he was referring to an actual conversation he had in the studio recording this song. Very major indeed.
08. Lil Wayne on Barry Bonds
Here is a fact: Lil Wayne has never sounded sober. He could be in church delivering the results of some selfless missionary voyage he'd been on and he'd still sound three-bottles deep with a coating of promethazine. The staggered beat for Barry Bonds is a highlight of 'Graduation' and Wayne's woozy style stumbles in for a slice of the action just before last orders. Lyrically, it's a kind of brilliant shit-show. His drink looks like the Easter bunny, his teeth look like Eminem, he says "hayve" instead of "have" then corrects himself. It's the ramblings of a sedated genius which Kanye knew to leave unedited. If you even need proof that Wayne doesn't write verses down before he records, here it is. His knack for incorporating vocal typos and false-starts is what makes him such a singular artist.
09. Young Jeezy on Amazing
The moments of real rap were few and far between on '808s' as Kanye made a sonic commitment to exploring the more melodic terrain of his skill-set. No moment knocked quite as hard as ATL legend Young Jeezy, stomping through the winds declaring his own amazingness. There's something about his distinctive flow paired up with the tribal drum patterns that make this more than just a great moment on a great album. You're half-inclined to nod your head even more vigorously but you're also half-inclined to go into battle.
10. Raekwon on Runaway Love
Now with his renaissance into popular culture complete, if Justin Bieber were to announce a collaboration with Kanye West and Raekwon it would probably break the internet more than Kim did. Lest we forget that this trio have teamed up already as part of Kanye's G.O.O.D. Fridays series which preceded 'MBDTF'. The lane-switch from Raekown's verse about master suites and Brazilian sweaters into Justin Bieber's sugar-rushed chorus still sounds so wrong but so so right. Kanye's verse is sandwiched between two stellar efforts from Rae, the second of which sees him rap about "chilling with two of my brothers". We can only hope he's referring to Kanye and JB.
You can also listen to the above selections seamlessly via our YouTube playlist.