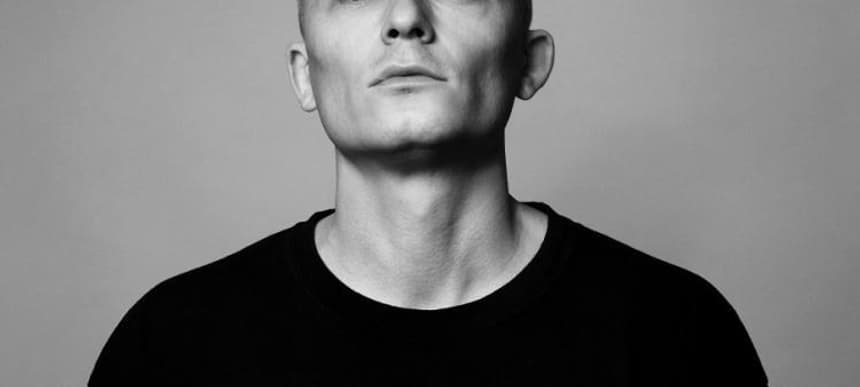 26.11.2018, Words by dummymag
The 10 Best Hardcore Tracks, according to Rockwell
The drum 'n' bass maximalist lists his ten favourite records of the genre that's especially important to him...
Raised on a diet of hardcore punk, it's a wonder Rockwell turned to 170 bpm at all – but the drum 'n' bass maximalist is still a massive hardcore fan, having for some time been infatuated with its angry, energetic and subversive sounds.
Following up an album on Shogun Audio, his 'Obselete Medium' LP, the producer recently launched his own label of that name. The inaugural release on the imprint is his own 'CONTENT' EP – finding the producer reaching for shadowy sounds, blended up with his own unique, dizzying approach to the genre and its boundaries.
Below, Rockwell lists the ten hardcore tracks he's savoured since falling in love with the high-octane genre.
–
1. Bad Brains – 'Pay to Cum (Original 7" Version)'

"The best and rawest version of an insanely-catchy song from one of the first, and arguably greatest bands to ever play hardcore music."
2. Black Flag – 'Depression'

"Everything about the 'Damaged' LP is perfect, from the way it is mixed, to the cover art, to the songs on the record. 'Depression' is probably my favourite off there but it's a difficult decision – a thickly distorted, grungy and angst-ridden two and a half minutes."
3. Minor Threat – 'Filler'

"Could have picked about five to ten Minor Threat tracks. Very raw and energetic hardcore from one of Ian McKaye's several insanely influential bands."
4. Cro-Mags – 'Hard Times'

"A strong contender for best hardcore LP of all time, every song is an absolute belter."
5. Youth of Today – 'Break Down The Walls'

"This record has had a huge effect on my life in many ways. The looseness of the record is one of my favourite things about it. Every now and again all the different elements just completely go out of time. It gives it a real raw, live, and almost chaotic feel to it – something that is really refreshing as it's in complete opposition to the precision of modern electronic music."
6. Sheer Terror – 'Just Can't Hate Enough'

"The complete opposite of the last selection – a pissed-off negative NYHC anthem. The guitar tone on this is nuts. An undisputed classic."
7. Minus – 'Chimera'

"Largely ignored, and hugely underrated record. A Converge-esque, all over the place, noisy, brash and distorted Icelandic hardcore gem with well-executed electronic touches. Like being blasted with sand. Probably the best hardcore record you've never heard."
8. Converge – 'Jane Doe'

"Completely bananas, overly complicated and frenetic but effortlessly executed. Ferocious and intense but with passages that absolutely soar. The blueprint LP for complex hardcore."
9. Nails – 'You Will Never Be One Of Us'

"The hardcore blueprint taken to its aggressive conclusion. A punishing but rewarding listen but not for the faint of heart."
10. Jesus Piece – 'Neuroprison'

"2018 has been a great year with bands such as Jesus Piece, Harms Way and Vein releasing really strong LPs. 'Only Self' edges it for me as my pick of the years' crop. Absolute carnage with loads of great breakdowns."
Rockwell's 'CONTENT' EP is out now on his own Obsolete Medium – stream it here.