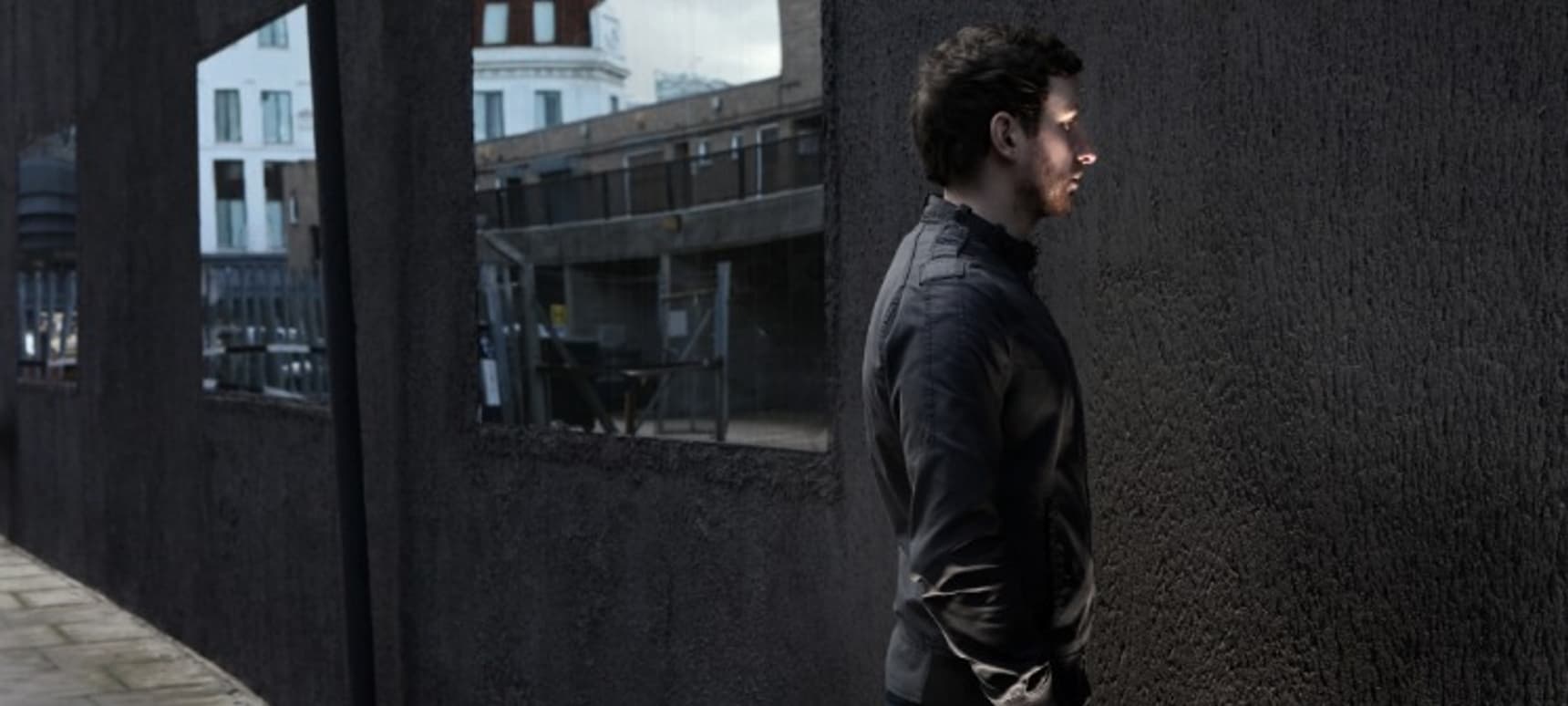 19.05.2015, Words by dummymag
The 10 best technical artworks, according to Max Cooper
Max Cooper is a techno producer with a keen interest in the intersection between electronic music, technology, visual art, and the dancefloor experience, and how these practises can impact on the sensory experience.
Previously a genetics researcher(!), Cooper's career has seen his more conventional dancefloor 12"s released alongside complex music videos and live shows that are technically and conceptually miles ahead of the game: his last album, 'Human', saw him create audio spectographs out of his own body, and before that he performed a series of shows on the Dutch 4DSOUND immersive soundsystem.
Cooper's latest show, Emergence, sees the musician working alongside different musicians and video artists – as well as two mathematicians – in order to create a live performance that allows both the music and visual aspects to be controlled simultaneously, telling a story about the natural world and about evolution.
Some of the influences on the Emergence show came from visual art, laser shows, and DIY synth-building workshops for kids. Here, Cooper counts down how these different ideas from the tech-art worlds influenced the show, and which continue to inspire him to create.
01. Sougwen Chung
Max Cooper: "I first discovered Sougwen's work through Ghostly. She's done a lot of their covers and artwork, but that's only the tip of the iceberg. She has a beautiful way of combining hand drawn form and computational approaches to art, with a result that often seems to me to be very biological. We've chatted about doing something together. I hope we'll manage it some day. This video is her work with Clint Mansell."
02. Robert Henke, Lumiere
Max Cooper: "My Emergence show played some of the same festivals as Lumiere last year. It's an incredible show – extreme precision laser work, scripts, and generative audio visual from one of the creators of Ableton, and one of the greatest minds in the arts today."
03. Technology Will Save Us's kids events
Max Cooper: "The best way to learn how to use synthesisers is to experiment, and I think this London event is a great idea. It's a group called Technology Will Save Us, who run workshops for parents and kids to build their own synths, or Arduino kits to connect computers and other hardware, or pretty much anything that's technological and fun. The coming generation of kids are going to be way better at this stuff than we are."
04. 4D Sound
Max Cooper: "There are lots of surround sound systems out there, but the creators of 4D Sound in Amsterdam have spent the last 10 years putting together something much more – a fully programmable sound field that allows you to walk through sounds, for them to fly by your head or feet. It's a fully explorable and fully three dimensional sound environment, that also changes with time – hence the fourth dimension in the name."
05. Susie Sie
Max Cooper: "I spend a lot of time on Vimeo looking at the work of more abstract visual artists. Sie creates super close-up and slowed-down visuals of immiscible liquids. She has a secret way of doing things that gives her the edge over the rest!"
06. Shylight
Max Cooper: "One of the best things about the Internet is all the new visual blogs – Dezeen, Colossal, It's Nice That, The Creators Project, etc. It's inspiring – and kind of frightening – how many good art projects are launched every day. This project about beautiful kinetic lights is something that came up on Colossal."
07. Decibel and MUTEK
Max Cooper: "Both of these festivals are committed to combinations of visuals and music, and they book a long way from standard festival lineups. They're great places to play because they attract a crowd that wants something out of the ordinary, so you can play those weird records you've always wanted to, without clearing the dancefloor."
08. Lovers In A Dangerous Spacetime
Max Cooper: "Games are a really creative space at the moment. There's lots of small developer teams building small but beautifully formed games. This is one my manager put me on to, who saw it at one of the Joypad nights in London. The combination of real-world events, online, and games is something I'm looking at closely these days…"
09. Cosmigraphics
Max Cooper: "A data-driven beautiful presentation by Michael Benson of our fascination with the cosmos, from the earliest paintings of the creation story and earth's plate tectonics, to supercomputer simulations of a sun spot and galaxy collisions. Starting from an earth centric view and then expanding out to the solar system and beyond, each different scale is presented with a timeline of our how view and art on the topic has developed through time."
10. Emergence
Max Cooper: "I'm not going to talk too much about my own show. It's inspired by my love of science, and tells the story of how everything around us comes from almost nothing. Using real data visualisation and plenty of artistic interpretation, it shows the beauty in natural law and the evolution of the universe from a pre-matter state. I've been very happy with how open people are to coming to a show that is as much a visual story as it is a normal gig."
FIELDS released Max Cooper & Tom Hodge's 'Artefact' EP on April 20th 2015 (buy).
Max Cooper plays Latitude, Leeds, Dour, Fuji Rock, and Norberg festivals this summer (info).