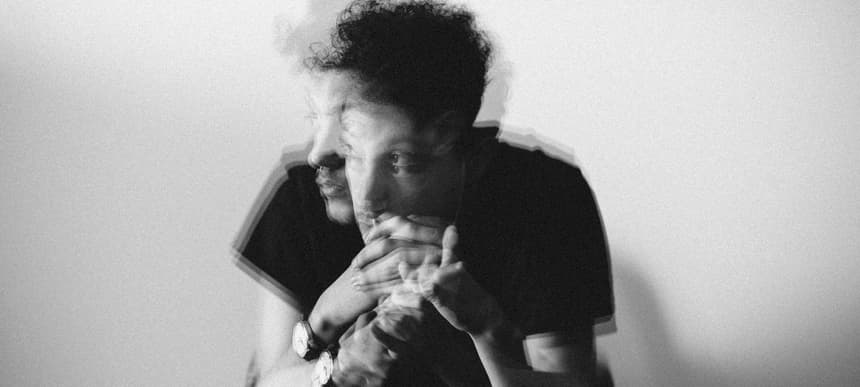 24.08.2016, Words by dummymag
The 10 best jazz tracks, according to Prequel
The thirteenth offering from Rhythm Section sees the Peckham based label dial up to the land down under to call on the services of Melbourne jazzophile, Prequel. His second release on the label, 'Freedom Jazz Dance' follows on from his debut 'Polite Strangers' back in 2014, which was supported by the likes of Gilles Peterson, Mister Saturday Night, and Ben UFO.
Bridging his love for both Detroit house and jazz, Prequel builds on his reputation as a purveyor of soulful and reflective electronic music that four-tracker 'Polite Strangers' cemented. It feels like 'Freedom Jazz Dance' is yet another step up for the young producer, as he incorporates poignant spoken word samples, subtle vocals, and of course, his ability to lay down the most magical sounding kick-back-and-let-it-wash-over-you house music. Just one listen of Nothing Better and you'll get the picture.
To mark the release of 'Freedom Jazz Dance' last week, we called on Prequel to dig deeper into his jazz obsession and compile his top picks in a playlist, which covers tracks discovered from the genre's distant cousin hip hop, hours of crate digging, and time spent rifling through jazz compilations.
Read through Prequel's selections below, and listen seamlessly via our YouTube and Spotify playlists.
Bobby Hutcherson Montara
Prequel: "It's such a pity that he passed away just the other day. This is such a beautiful song and really is the quintessential Bobby song. Stunning from start to finish."
Duke Ellington & John Coltrane In A Sentimental Mood
Prequel: "I first heard this in an Asheru and Talib Kweli song called Mood Swing and immediately had to find out what the original was. It's such a pretty piece of music and really does live up to its namesake."
Donald Byrd Christo Redentor
Prequel: "I can't remember if I heard this first on Gilles Peterson's BBE Jazz comp or in the film A Bronx Tale but when I did I made the "rap scrunch face" like WHAT IS THIS? It took me a while to find it on wax but well worth the wait. Donald was experimenting with a lot of choir arrangements at this point in his career and wanted to make a very soulful, hymn based album. His father was a Methodist minister so I think he wanted to meld those two worlds together. After all, the album is called 'A New Perspective'. Special shouts to the Harvey Mandel version too."
Gary Burton Las Vegas Tango
Prequel: "I got this on a record buying trip to Sydney many, many years ago and to be honest didn't give it much of a listen initially. It was only once I heard the sample in a Schoolboy Q song a few years ago I revisited it. Such a sombre and melancholic song and Gary's beautiful and restrained solo is perfectly executed. Also sampled in a Cypress Hill song and a Common one too."
Art Blakey And The Jazz Messengers Song For The Lonely Woman
Prequel: "I think I heard Thristian play this on a Boiler Room session at Brownswood Basement where he was just pulling out random records that were on Gilles' floor. Great intro and Art really comes in nicely around the 1:30 mark. George Cable's solo at 4:20 is easily my favourite part, though, but Stanley Clarke's solo at around 7:33 is also worth a mention too."
Lee Morgan Mr. Kenyatta
Prequel: "Again, I owe a lot of my knowledge of jazz from it being sampled in hip hop songs. I found out about this one many moons ago when listening to KMD. There's an all-star line up on this song (and album) including Lee Morgan, Herbie Hancock, Wayne Shorter, Grant Green, Reggie Workman, and Billy Higgins."
Weather Report River People
Prequel: "I got onto this through an old mix Madlib did for Garth Trinidad on KCRW radio. That whole mix actually put me onto a lot of great music. I'm not a HUGE jazz fusion fan, to be honest, but this really hits the spot. Joe Zawinul takes the lead here and it's pretty much his show all the way through. Jaco Pastorius on drums on this one too. I saw Bilal and his band open with this in Melbourne a few years ago, it was a great opener."
Grachan Moncur III Evolution
Prequel: "I picked this up at Licorice Pie Records here in Melbourne, just 'cos I loved the artwork. It's a really interesting record and this song is the stand out for me. Bobby Hutcherson on vibes creates a very China Town and Taxi Driver atmosphere here and Jackie McLean twists his sax around the chord progression in a very mysterious fashion. Grachan only put out a handful of albums as a leader but played on many 'Free Jazz' albums and did a lot of work with Archie Shepp."
Jimmy Smith & Wes Montgomery OGD (aka Road Song)
Prequel: "I heard this years ago on a compilation Thievery Corporation did for Verve Records. There are (I believe) two versions of this song but I think this one is the best. I have both Jimmy and Wes' solo's on this song imprinted in my brain, I've heard them that many times. Got a nice little Latin ting going on and the two play off each other very nicely as expected."
Kenny Dorham Una Mas
Prequel: "Kenny (Trumpet) and Joe Henderson (on Tenor Sax) play together here beautifully. It doesn't hurt having Herbie Hancock on piano playing underneath you either. This is a 15-minute song but you'd be hard pressed not to get through all of it as soon as you put it on. Also featuring an 18-year-old Tony Williams on drums."
Prequel's 'Freedom Jazz Dance' EP was released August 19th, 2016 on Rhythm Section (buy).