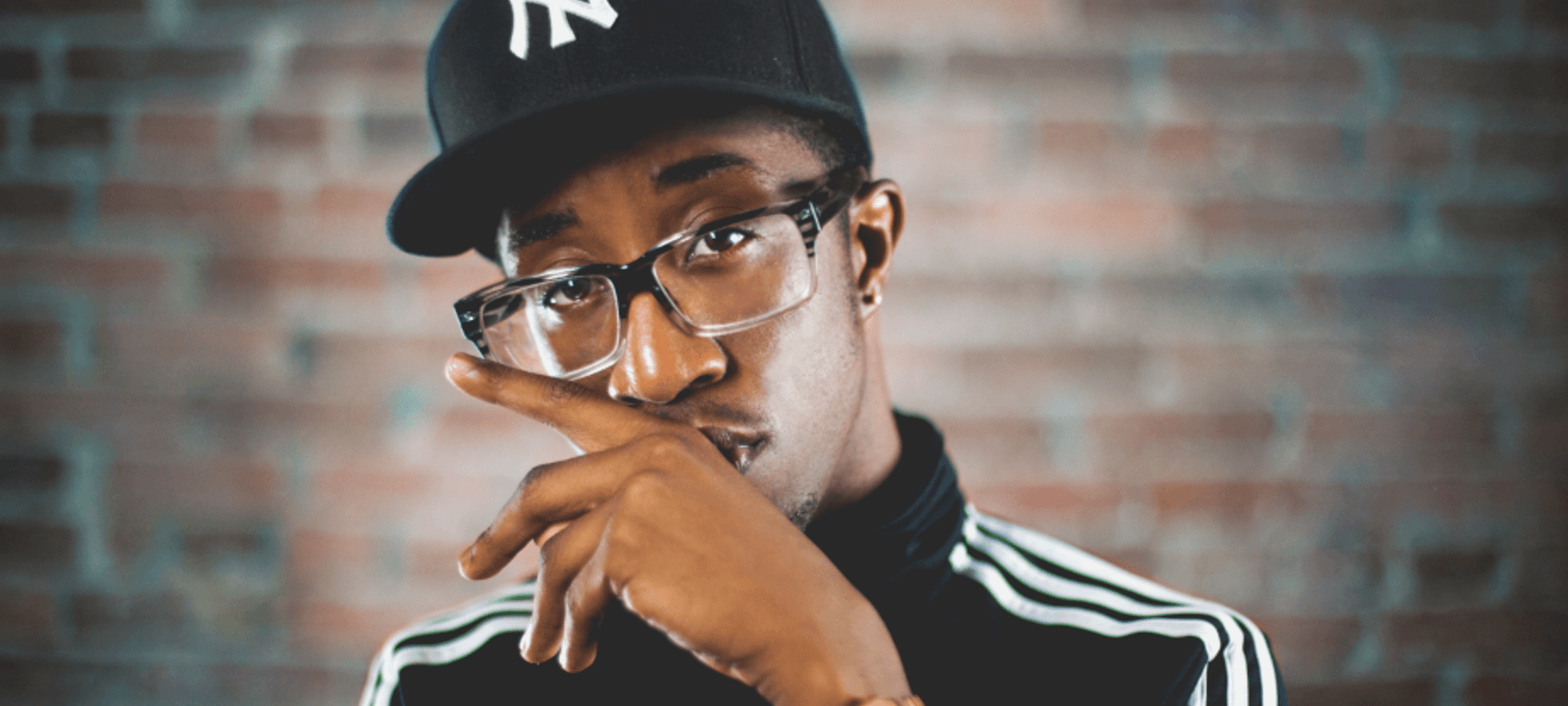 01.06.2016, Words by dummymag
The 10 best Jersey club tracks, according to R3LL
Original Brick Bandits crew member R3LL has long been running things in his native Newark, pushing forward the unique sound of his city – Jersey Club music. An early pioneer and recognised player in the genre, his respect snowballed due to his insane remix abilities, including powerful Jersey reworks of Disclosure's Latch, Cashmere Cat's Rice Rain, and Lido's track Money.
Since dropping his debut EP 'Directions' on Brick Bandits, R3LL has helped to spread the club-ready sound of Jersey way beyond the city's borders with extensive touring across the rest of the US, Europe and Japan. Taking a breather to hit the studio again, he returns in time for the summer with his eagerly-awaited sophomore EP, 'Visions'. Still encapsulating the non-stop, percussive dancefloor slog of the genre, there's an extra dose of euphoria on action-packed four-tracker 'Visions' – with R&B nostalgia and spiked pop influences shining through, especially on his collaborations with Alizzz on title-track Visions and the vocal whirlwind of Down alongside Banvox.
To mark the release this Friday, June 3rd, we asked R3LL to share 10 of the most important Jersey club tracks. A surefire party starting selection, there's a bevy of both pivotal tracks in the genre's short and sweet history, as well as some classic hands-in-the-air samples repurposed to make the club go up.
In R3LL's own words:
"I grew up in Newark, listening to Jersey Club, it's connected to me a deep emotional level and it will always be in my heart. I'm blessed to be able to say that it's taken me to places around the world I never thought I would have seen. I watched it grow out of Bmore and Chicago house music, so I'm excited to help shape it and see how it will continue to evolve and inspire new music."
There's not much else we can say, other than listen below and prepare to do your best #runningman.
Robin S. Show Me Love (Mike Gip & Jayhood Remix)
R3LL: "Some club tracks fade, but this one right here is standing the test of time. It's a few years old, but will always remain a banger in the club. Has to be my #1 favourite on the list."
Aaliyah One In A Million (R3LL remix)
R3LL: "This one is my biggest remix, it's just had the biggest reaction from fans and over 500k plays on my previous Soundcloud before it was deleted. This was the remix that had everyone vibing with me, and telling me to start making more R&B Jersey club music."
DJ Jayhood Get The Patty Cake Goin
R3LL: "Dancing is a big part of the Jersey club culture and Get The Patty Cake Goin is one of my all-time favourite dances. And now it's the theme song to the current #runningman challenge, which we have all been doing back home for years."
R3LL & Banvox Down
R3LL: "From knowing Banvox online, to meeting him in person when I was on tour in Japan, to now having him appear on my upcoming 'Visions' EP has been an incredible journey. Down is one of those tracks that came together really quickly because we caught a vibe in the studio and it just flowed out of us. Down is one of my favourite tracks on the EP as it's the perfect bridge between Banvox's electro house and my Jersey influenced style – we created something new and it just works."
Migos Jumpin Like Jordan (Fresh remix)
R3LL: "On Jumpin Like Jordan, my bro DJ Fresh incorporated the sound of a basketball being dribbled in the song, as well as the Chicago Bulls theme song in the middle of the track. It's genius."
Gwen Stefani Hollaback Girl (Stevie G remix)
R3LL: "This is a new setlist staple of mine. Stevie G is a good homie and he slayed this! This will make any club go up instantly."
DJ Jayhood Heartbroken remix
R3LL: "This remix right here is history. Has to be the first Jersey club song to go viral, before viral even existed. This was the track everyone had on their MySpace profile."
Ultrademon Yr So Wet (KiFF remix)
R3LL: "Yr So Wet was the first Jersey club original and remix to be featured on MTV Hive. This was huge for my bro Kiff and for Jersey. Plus it's just a sick track that makes me feel like I'm in a video game."
Lido Money (R3LL remix)
R3LL: "This was one of the remixes that changed the game. It was the first time I combined elements of Jersey club with different sounds from outside the genre to take it in a new direction. Alongside my remix of Cashmere Cat's Rice Rain, this signified the change in sound from DJ Rell to my current R3LL project."
DJ Sliink Vibrate
R3LL: "If I'm not mistaken, Sliink's Vibrate was the first track that incorporated a vibrate tone, which was actually recorded from his BlackBerry. Definitely a classic!"
'Visions' EP is out June 3rd on Dim Mak (buy).