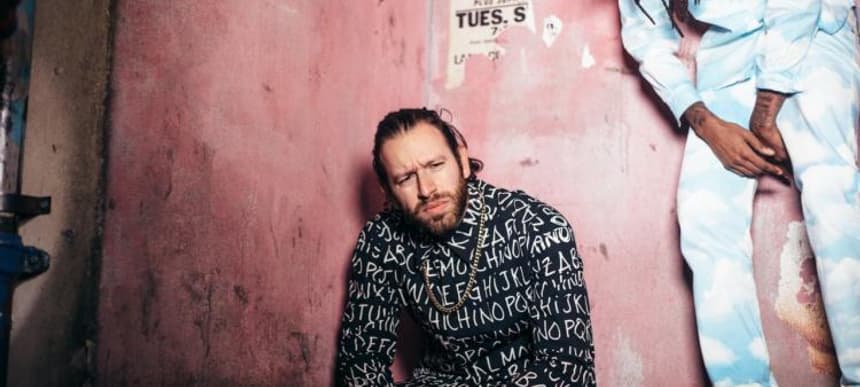 08.08.2018, Words by dummymag
The 10 Best Jungle Tracks According to Chase and Status
Saul from Chase and Status chooses his ten key 90's Jungle tracks
Ahead of their 'Super Sharp Reloaded' installation (in collaboration with London College of Fashion's Fashion Space Gallery) celebrating the fashion of 90's Jungle, and a rumoured next musical project currently titled 'RTRN II JUNGLE' Saul from Chase and Status chooses his ten key tracks from the genre.
On the concept of the installation and its relationship to rave culture Saul says: "The queue was the catwalk. As hundreds of revellers lined up for the club, their fashion statements would constitute a display of fashion culture. Now it's time to look forward to the future – we want to create and spearhead a new cultural movement."
Regarding the list Saul is keen to add: "This can't be my top 10 Jungle tunes of all time – there's too many to mention so here's 10 pretty special tracks to me, in no order! Salute to the originators!"
Remarc 'RIP'

Saul: "This track optimises Jungle for me, mad amen programming, wicked dancehall samples and Remarc's rugged production throughout."
LTJ Bukem 'Horizons'

"Does this tune need any explanation at all? Bukem was the first to push the intelligent, liquid sound and the soul and groove in this record is like no other."
Origin Unknown 'Valley of the Shadows'

"One of the most iconic tunes ever made, eerie sample and hypnotic bells made this stand out like nothing else in the dance. in 2017 we were given the opportunity to remix this and that was certainly a dream come true."
Splash 'Babylon'

"It doesn't matter what year it is or what time of the night it is, if you play 'Babylon' it will get wheeled up."
Shy FX 'This Style'

"Shy has been responsible for many of the biggest jungle tunes so it was difficult picking just one of his but this has always been a personal favourite. The West Coast lead line, unforgettable sample and that rudeboy bass line that only Shy could do."
D.M.D & The Boneman 'Sweet Vibrations'

"I still get the same feeling when I hear this record – it's undeniably one of my favourite tunes of all time and brilliant use of the Latimore sample."
MA2 'Hearing Is Believing'

"One Nation anthem – look out for the 2018 remix I've heard in the dance."
88.3 Featuring Lisa May 'Wishing On A Star'

"Rushy vocals, big 808's and rugged drums – what more could you ask for."
DJ Rap 'Spiritual Aura'

"Another tune that sums up the era perfectly – with its euphoric pads this song would mash up any rave and also a firm favourite on Kool FM."
DJ Hype & Ganja Max (Feat MC Fats & DJ Daddy) 'Rinse Out'

"Hype has also been responsible for many an anthem and this is no different. Fats delivers his trademark vocals over the deep vocals and when DJ Daddy comes in it's over."
Super Sharp Reloaded takes place at Selfridges from August 9th – September 6th. More info on the installation here.