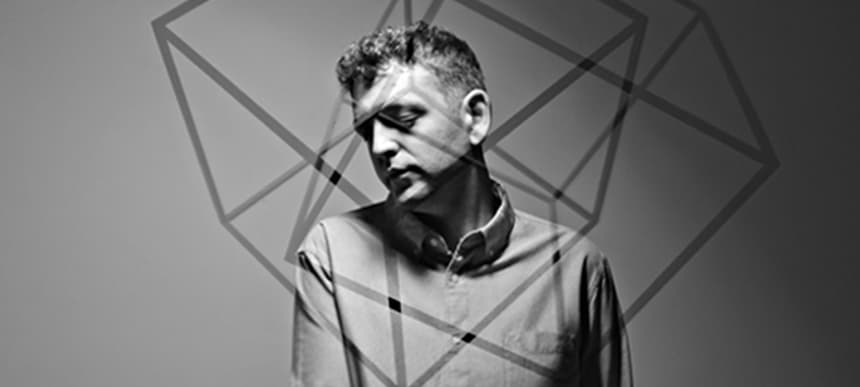 14.11.2013, Words by Aimee Cliff
The 10 best jungle tunes, according to Om Unit
Jim Coles, aka heavyweight London producer Om Unit, has been putting out thrilling drum and bass, jungle, footwork, hip hop beats and more since the 2000s, and just released his fourth album 'Threads' in October.
Under the alias of Philip D Kick he's made waves with his intense jungle-footwork, so it only seemed fitting to ask him for his recommendations on the hottest ever jungle tunes.
Apollo Two Atlantis (I Need You) (LTJ Bukem Remix)
Om Unit: "Beautiful and so simple, this tune takes a gorgeous loop from Reel By Reel by Surkit, and flips the timing, then adds a rolling amen and a couple extras – and it's a wrap. Encapsulates so much about that early Good Lookin' sound."
Rufige Kru Terminator

Om Unit: "Goldie twisting up everyone's head with the blend of sounds, so far ahead for its time and still considered a jungle masterpiece."
Omni Trio Renegade Snares (Foul Play VIP)
Om Unit: "Drums on this are still so sick, and the anthemic 'take me up' vocal. Totally rinsed out by this point in time, but just such a classic."
Dillinja The Angels Fell
Om Unit: "This is where that sinister Metalheadz sound really took hold, once everyone was probably fed up with same old amen rinses, Dillinja came out of nowhere with this one, so deep and dark and coherent. Anthem."
Van Kleef Life Began Changing
Om Unit: "The vibe on this is perfect for me, as it's got the mix of tech and soul. It's beautifully mixed as well, good at any time of the day or night. I never knew what this was until Charlie Fracture put me onto it, just a fave off an old mixtape I once had."
DJ SS Black
Om Unit: "The best of the formation colours series, this one encapsulates part of that last throw of the classic jungle template – stripped back to the reese/amen/hotpants breaks combo. It never fails."
Nasty Habits Here Come the Drumz
Om Unit: "Verging on the jungle techno vibe, Doc Scott bringing that clear up-front style production; pretty forward-thinking for 1992."
Ed Rush Bludclot Art Attack
Om Unit: "No U-Turn Records for me lead the way down the real 'dark tunnel' outside of the obvious rave stuff, and ended up forging the career of arguably one of drum 'n' bass's greatest names."
Tom N Jerry 'It Comes a Dime a Dozen' EP
Om Unit: "AKA 4 Hero, AKA Manix & Tek 9, AKA Reinforced Records founder Marc Mac, and the legendary Dego (2000 Black). This side-label contains so many classic studio rinses from arguably the most prolific founders of the jungle sound…this EP being one of the stronger earlier ones."
Conquering Lion Code Red
Om Unit: "There's loads of versions of this one, for me it's one of the finest ragga/dancehall jungle mash-ups ever done. Rebel MC in his Congo Natty guise, bringing the fire!"
Civil Music released 'Threads' in October 2013.