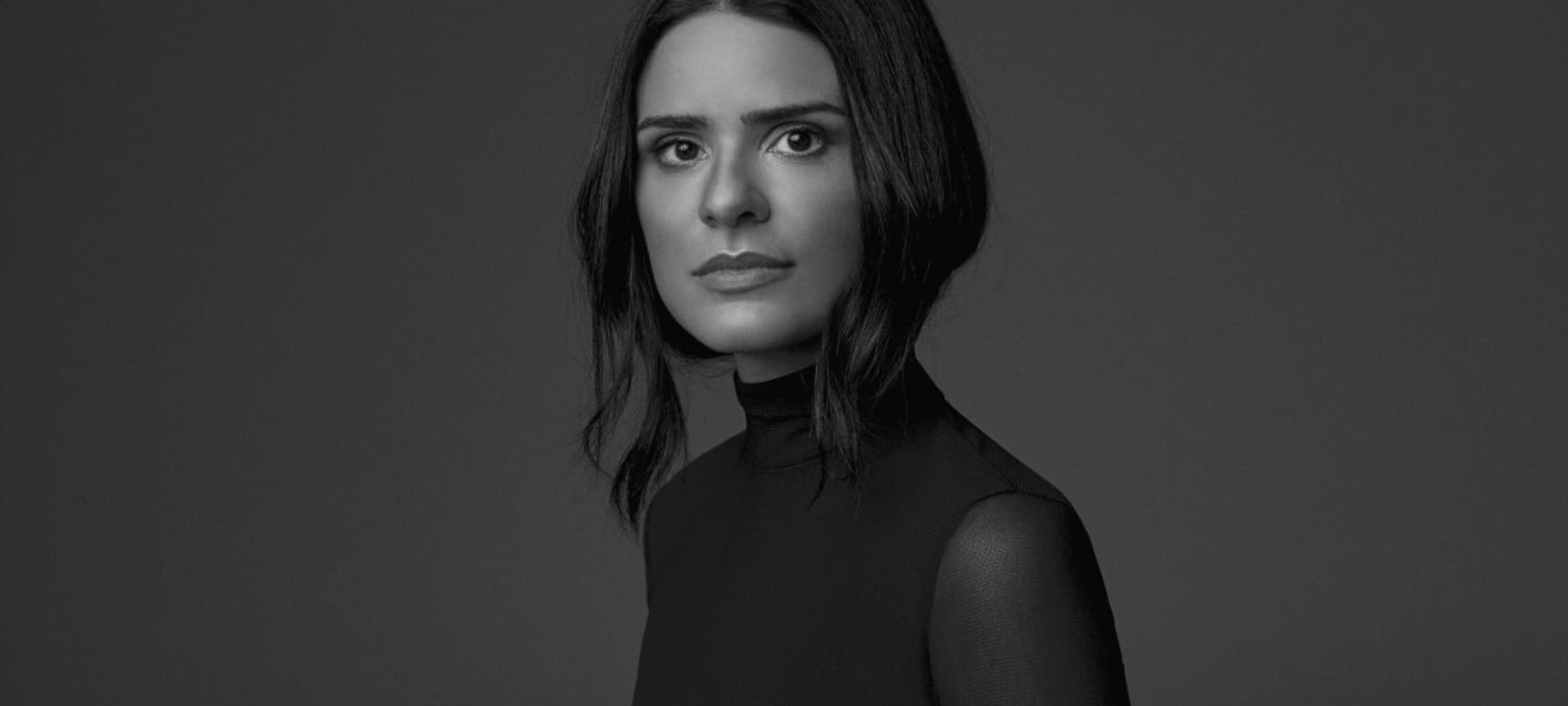 13.02.2018, Words by dummymag
The 10 best Kompakt releases, according to ANNA
Brazil-born and Barcelona-based techno artist ANNA creates success out of everything she turns to, whether that is producing originals for well-respected labels, remixing top-flight acts or moving dancefloors the world over.
Recent releases on the likes of Diynamic, Turbo Recordings, RUKUS and now Kompakt's legendary Speicher series, plus remixes for the likes of Tiga, Audion and Matador, are cementing ANNA's rightful place at the forefront of dance music and a credibility validated around the world after years of hard work and uncompromising dedication.
Kompakt released her new Speicher 101 two-track opus in January, and it is a thriller. 'Hidden Beauties' dominates the A-side with raw bass power and sizzling drops of acid, while the flipside brings forward 'The Dansant', a spiralling minimalistic techno banger that just seems to grow indefinitely. Her link up with Kompakt is timely, with the storied label celebrating 25 years of eclectic, revolutionary releases that have taken dance music forward. In celebration of this, ANNA sat down with us to break down her 10 favourites from the label, and it's a good one.
Laurent Garnier – 1-4 Doctor Cést Chouette
ANNA: "Laurent Garnier is one of my biggest influences. And just like almost every Garnier fan out there, when I heard that he was set to release an EP on Kompakt, I was dying to hear it. I love the whole EP, but the sounds on this track – especially the bassline melody – are pure perfection."
Gui Boratto – Arquipélago
"Gui and Kompakt are a great and very fruitful marriage. I believe he's released four albums with Kompakt now with many big highlights along the way. 'Arquipélago' was actually his first release on the label back in 2005. I could listen to this melody on repeat for hours. I also want to mention 'No Turning Back', which was his biggest track on Kompakt; people still go crazy when he plays it and 'Beautiful Life' from his first album Chromophobia. I know Gui personally, he is a very interesting and intelligent guy who knows everything about music and music production. It's always a blast to chat with him. He is one of the most important artists from Brazil nowadays and one of the first to really put Brazil on the international electronic dance music map."
Danny Daze – Swim
"Danny's such a talented producer. His tracks have his special signature groove and always have such a powerful impact on the dancefloor, often influenced as much by electro as techno. There's few better examples of this then 'Swim' that featured on Speicher 91 in 2016. I remember playing this track at Warung in Brazil, when the sun was starting to raise, which is a big thing at Warung, because you have an amazing view from the DJ booth. The crowd went absolutely crazy when the main synth of the track came in. It was the biggest track of the night that day and the the memory of the feeling stays with me until today."
Saschienne – Unknown (Dixon Remix) [Kompakt]
"There will be a lot of people who have a special place in their heart for this. Saschienne is a collaborative project of the super talented Sascha Funke and his girlfriend Julienne Dessagne. The original was excellent already, but I think Dixon remixed it perfectly. He made it stronger, while keeping the essence of the original. Something that's difficult to do as a remixer. I played this a lot. Wow, what tune!"
Reinhard Voigt – Husky (Terranova Mix)
"A sign of a quality label is its constant ability to release timeless sounding tracks. This was only released last January, but it's already one of my favourites. Terranova's had some outstanding productions on Kompakt and Speicher like 'Question Mark' and 'Labrador'. But it was his remix of 'Husky' that has a special place in my heart. The mood that the bassline and the lead created in this track – BIG."
Michael Mayer – Sneaker
"Naturally no 'best of' Kompakt list would be complete without a track from Michael Mayer. There's always such a strong sense of personality and often tongue-in-cheek humour with so many of his productions, like so many others on Kompakt. 'Sneaker' is a classic from Michael, it was released in 2002 and it has a timeless sound, a perfect classic. I met Michael for the first time last year when we both were playing at Movement Detroit and since then we played together many times. I have a huge respect for him. He did one of the best DJ sets I ever heard in my life in Sao Paulo when he was playing at D-Edge. I'm very very happy to be working with him and Kompakt with my debut on Speicher 'Hidden Beauties' / 'The Dansant'.
Superpitcher – Mushroom
"This was discovered by many on Michael Meyer's awesome Fabric compilation way back in 2003 – the stomping electro bassline and lush synths made it an instant standout. Superpitcher has been with Kompakt since the very beginning and has some of Kompakt´s most important releases. He is also one part of the Pachanga Boys who are one of my favorites duos ever!"
Terranova – Tourette
"Couldn't help but include another track from Terranova in this list. This groove is just UNBELIEVABLE, no need to add anything else."
Patrice Baumel – Surge
"Patrice Baumel has come into his own in recent years and part of this has been down to his outstanding productions on Kompakt/Speicher. 'Surge' sounds so epic and atemporal, I am sure I am sure it will sound current 10 years from now. It makes me feel like I'm flying. I love a strong bassline melody and this is one of the best. I hammered this for a long time, as did many others. Outstanding work from Patrice."
Maceo Plex – Conjure Superstar
"I am a big fan of Maceo. His releases in the Conjure series were great. It was interesting to see him release them on such a fantastic spread of labels such as M_nus, Drumcode, his own Ellum Audio label and of course 'Conjure Superstar' on Kompakt. I really love the vocal in this and the break – it's so effective on a dancefloor. I've played this a lot over the years and in fact, I still do."
Stream ANNA's Speicher 101 release below.
Listen to Dummy's curated playlists on Spotify.