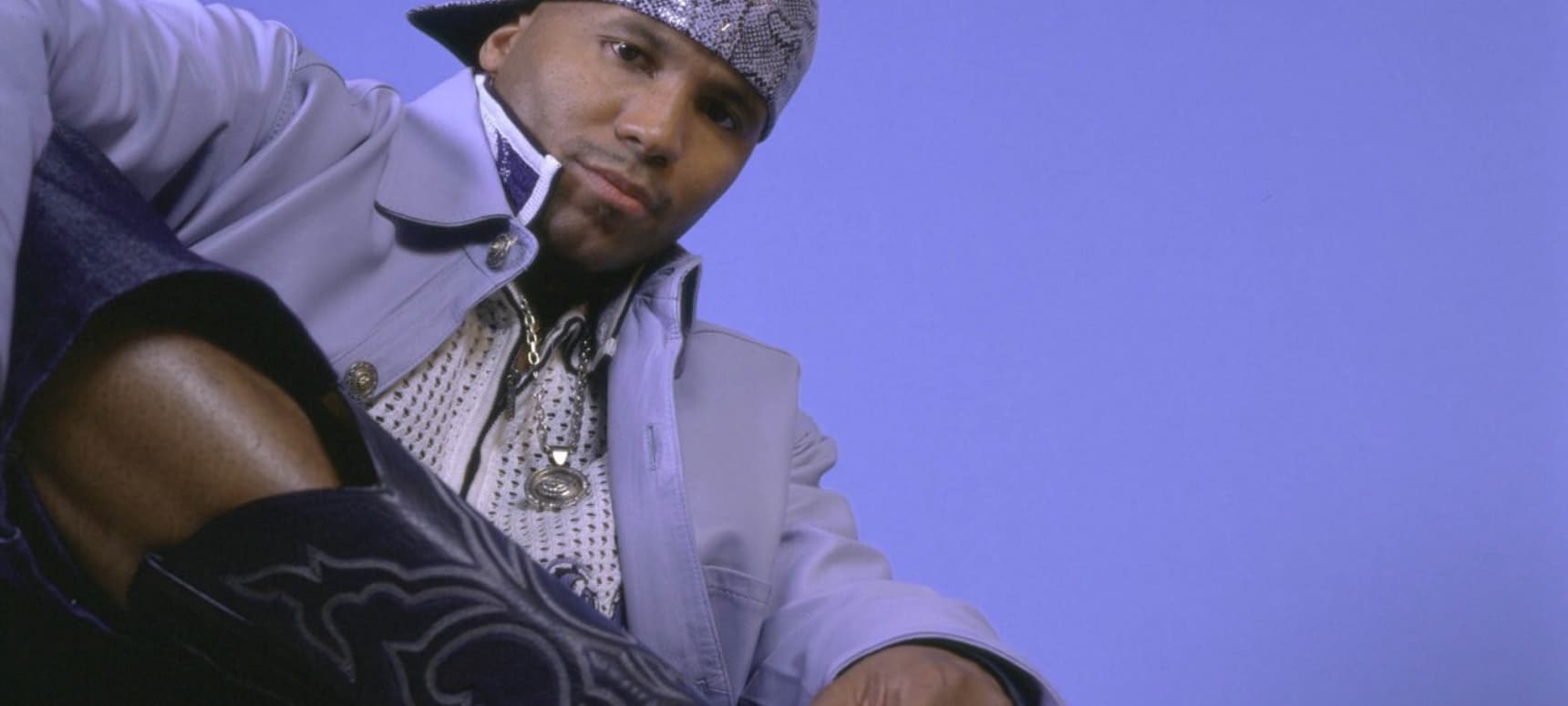 09.03.2016, Words by dummymag
The 10 best Kool Keith tracks, according to LDLDN
How the hell does one introduce Kool Keith? With more aliases than Al Capone had venereal diseases, he's done almost everything lyrically possible, from calling out Simon Cowell whilst moonlighting as Dr. Dooom, through to selling his VHS and socks and freebasing with Marvin Gaye on stand-out 'Spankmaster' track, Drugs.
Constantly in awe of this obscene rap renegade, we invited all-round Kool Keith obsessive and pilot-in-chief of NTS Radio show Spacebass, LDLDN, to cherry-pick some of what are, in his eyes, the best tracks from across the many top-shelf worthy personas of Keith Thornton. From Mo' Wax backed releases through to Photek remixes – we knew he was the man for the job. Over to you, LD.
Hip-hop bores spend countless hours arguing what constitutes the genre's 'golden age' (1984-1995 by the way). However, the more important debate centres around who were most influential MCs of the era, and I'd argue that Kool Keith is part of a very select group.
Co-founder of Ultramagnetic MCs, master of the pseudonym – Dr. Octagon, Dr. Dooom, Lotion Man Black Elvis, Dr. Ultra, Crazy Lou, Poppa Large, Big Willie Smith, Mr. Nogatco, Number One Producer, Platinum Rich, Rhythm X, Robbie Analog, Sinister 6000, Tashan Dorrsett and Underwear Pissy – and king of the sex-freaks, his stream-of-consciousness approach to the art sets him apart from all others. Very few MCs can successfully weave subjects such as porn and mental illness into their rhymes with the same level of self-awareness, humour and sleaze.
Listing '10 best' tracks for someone as prolific as Kool Keith – who seems to be releasing an album in 2016 called 'Total Orgasm' – was tough because even amongst the big tracks, the skits and instrumentals are hard to ignore. My advice? Read the list a few times then spend a week listening to all his tracks until your brain melts. Oh, then Google "James Joyce and Kool Keith".
Kool Keith Plastic World (1997)
LDLDN: "From Kool Keith's second solo album, a lovely slice of what he dubbed 'Pornocore', sprinkled with porn samples and featuring a Michael Jackson impersonation (while Keith eats cereal)."
Dr. Octagon Blue Flowers (1996)
LDLDN: "Probably KK's biggest solo record, seminal UK trip / hip-hop label Mo' Wax wisely released this charming story of a homicidal, extraterrestrial, time-traveling gynaecologist and surgeon. Fairplay James Lavelle."
Dr. Octagon Blue Flowers (Photek Remix) (1996)
LDLDN: "There's no way I'm not mentioning a Photek remix of Blue Flowers, which narrowly edges out the DJ Hype remix."
Kool Keith Sex Style (1997)
LDLDN: "The record that Tyler, The Creator and all his mates wish they could make. References to golden showers and a drum break that hits hard. Immense and disturbing."
Kool Keith The Kool Keith Show (2014)
LDLDN: "A break from the music. An episode of 'The Kool Keith Show' featuring Lotion Man. He compares chicken chow mein, the US state of Maine and a lion's mane. Look, just watch it."
Dr. Octagon Girl Let Me Touch You There (1996)
LDLDN: "Back to Dr. Octagon, and after Blue Flowers, one of the other bangers. His work with Dan The Automator was a collab made in hip hop heaven."
Ultramagnetic MCs Kool Keith Housing Things (1988)
LDLDN: "No question, this is where KK exploded into the public's view in his Ultramagnetic MCs guise. A battle cry with a fucking incredible James Brown sample. Sensational."
Black Elvis Master of the Game (1999)
LDLDN: "Known as Roger Troutman's last ever recording, as he does the vocoder thing over the track. Don't know who Roger is? Maybe I'll do a list of his brilliant records."
Kool Keith Wanna Be A Star (produced by Peanut Butter Wolf) (1996)
LDLDN: "Pretty rare, mid '90s hookup between Keith and Stones Throw's legendary Peanut Butter Wolf."
Kool Keith Drugs (2001)
LDLDN: "Aside from the references to Chaka Khan, Marvin Gaye and Whitney Houston's drug abuse, this line stands out: "I can't come out tonight my bic lighter don't light". LOL."
Listen to LDLDN's selections seamlessly via our YouTube playlist.