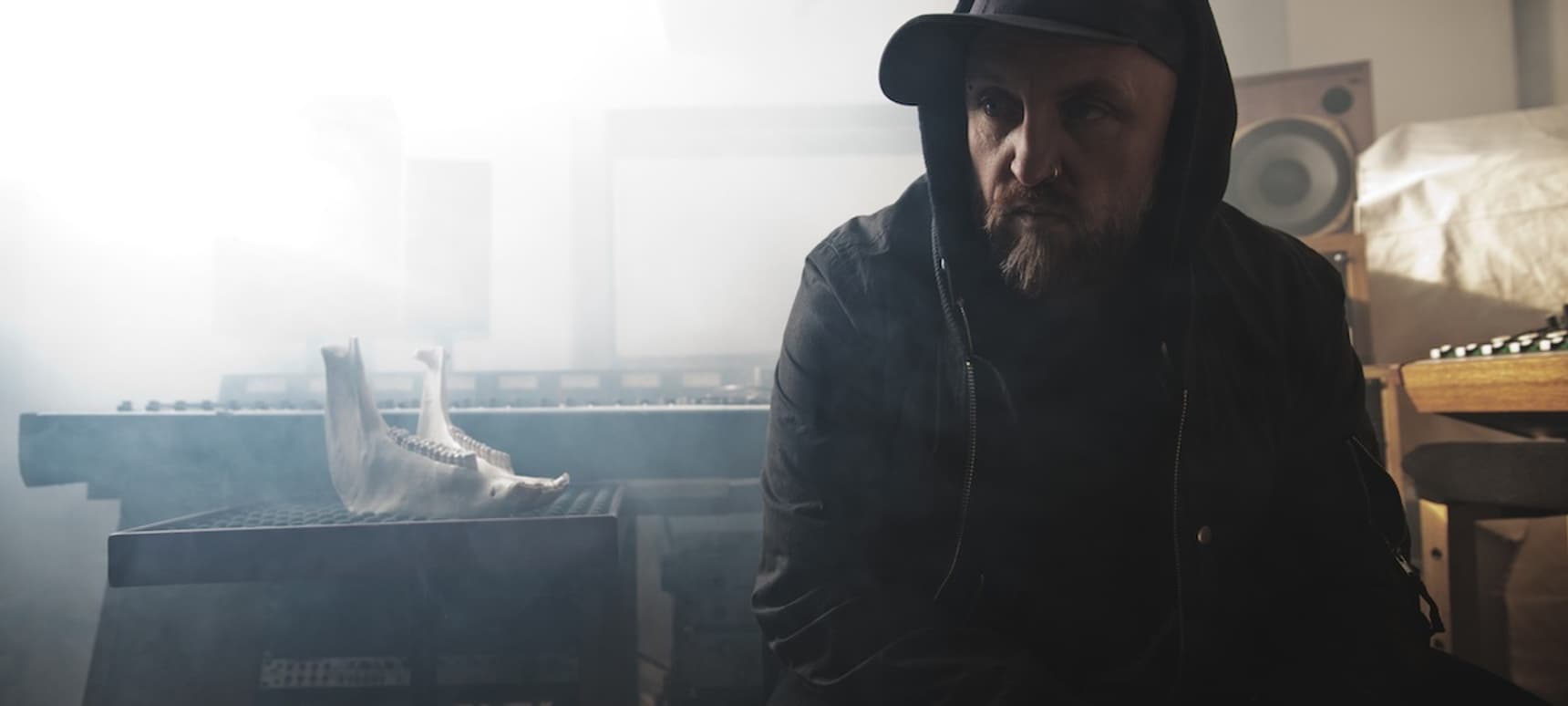 02.12.2014, Words by dummymag
The 10 best Lee 'Scratch' Perry songs, according to The Bug
Lee 'Scratch' Perry died 29/8/21
Kevin Martin produced one of 2014's finest albums in 'Angels & Devils', his latest as The Bug. Martin's music explores all sorts of bass-heavy sounds – dubstep, dancehall, rap, drone, industrial – and it isn't particularly difficult to trace the roots of this fascination with low-end back to reggae and dub.
A key influence is pioneering dub producer Lee "Scratch" Perry, a figure whose exhaustive catalogue still stands as a source of inspiration to musicians today. It's not just Perry's music that inspires people, but his sensibility: the restless urge to experiment with the possibilities of production and to explore the outer limits of sound.
The Bug and Perry are both set to play Greek mini-festival Winter Plisskën this week. Taking place in Athens on Thursday (December 4th) and Thessaloniki on Friday (December 5th), the rest of Winter Plisskën's bill is rounded out by more heavyweights from the experimental and club music scenes: Simian Mobile Disco, Swans, and Son Lux, with tickets priced at a reasonable €25 right now.
With both artists sharing a stage, what better excuse to get The Bug to wax lyrical about Perry's music and its influence on his own sound? This isn't the first time that Martin has raved about reggae – he's provided us with a guide to some essential reggae labels before.
01. Lee Perry Roastfish & Cornbread
The Bug: "Having blindly purchased a random Lee Perry compilation when I was a teenager, this insane track burst out of my speakers like a transmission from some parallel, mental universe, where nursery rhyme melodies, a bovine choir, and psychedelic percussion attacked my sanity brilliantly. I was smitten from then onwards."
02. Lee Perry Disco Devil
The Bug: "A stone cold classic. I defy anyone not to smile and skank automatically when they hear this amazing song. This is like a sub aquatic pop hit from Planet Perry. A killer hook, next level dub, and a brilliant vocal performance from him. (I personally dug his voice, which many, strangely, don't. I like the frailty and off-key lyrics a lot.)"
03. The Congos Fisherman
The Bug: "This is is one of Perry's finest productions, and possibly a top five reggae anthem. He captured The Congos awe-inspiring harmonies brilliantly. He set the trio adrift upon a sea of liquid percussion, and swamped the mix in space echo and spring reverb."
04. Lee Perry & The Upsetters Kojak
The Bug: "Fiercely minimal, maximally nutty… Fragmented dub, TV detective alias, and apparently voicing himself over a previously-recorded ghostly backing track, complete with a random recording of TV dialogue. All adds up to spectral genius."
05. Junior Murvin Police & Thieves
The Bug: "A relatively solid foundation produced by Lee Perry for this all time roots classic. I heard the original via the The Clash's punk rock'd version, which led me to buy the Junior Murvin 7″. In the days of punk and John Peel, reggae was a natural destination for me."
06. Lee Perry Soul Fire
The Bug: "I was obsessed with this track, so much so that I even cribbed the title for a track on my first album, by my band GOD. The mixture of lyrical angst, hypnotic percussion, and swirling, phased melodies sucked me into this Jamaican voodoo. I never get tired of this track. Lee Perry's voice is both beautiful and tortured. Timeless."
07. Lee Perry Black Panta
The Bug: "One of the finest dub mixes ever, that would obviously inspire producers like Adrian Sherwood and myself. It's taken from one of the first dedicated 'dub' albums, 'Blackboard Jungle Dub'. Sonic sorcery, madcap asylum voices, and an avalanche of special FX compete with an Augustus Pablo-like serpentile melody to great effect. Literally entrancing."
08. Lee Perry Dubplate Pressure
The Bug: "Raw, heavyweight dubplate action from Perry at his most dense, released on a fantastic compilation courtesy of the Pressure Sounds label. Pressure Sounds have been responsible for unearthing some of the mesmeric producer's scarce, genius moves that were previously unheard – max respect to the fine reissue label and the man himself for this textural onslaught. Huge!"
09. Lee Perry Bird In Hand
The Bug: "Indo-Jamaican fusion, and quite unlike any track I'd heard before upon first listen. The bewitching vocals are actually covering an Indian love song from a 1950s Bollywood movie, and again, reflects the genius decisions made by the Perryman."
10. Lee Perry The Tackro
The Bug: "Acknowledged to be one of Perry's first psychedelic audio trips. It's mad that this was released as early as 1969. Sounding like chopped 'n' screwed ska, soundtracking the Day of the Dead. It's a great example of the master at work."
Lee 'Scratch' Perry died 29/8/21.
Read next: The 10 Best Songs by The Beatles according to JUNGLE