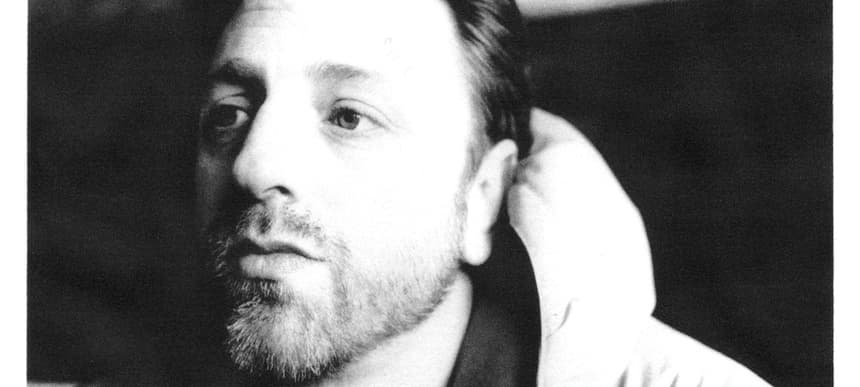 29.06.2015, Words by dummymag
The 10 best lyrical boulders, according to Jon K
If you've ever been out in Manchester, you'll have heard Jon K's name: he holds a reputation as not just one of the city's best DJs, but one of the country's best DJs.
As a resident at the city's Hoya:Hoya (currently relocating following the closure of regular venue The Roadhouse last month) and a regular guest at likeminded parties like Swing Ting, Jon K's sets are always packed with killer tunes of the 'I-need-to-know-what-this-is-right-now' variety, whether that's raw rap music, earthy soul, dancehall, disco, house, or brittle drum machine rhythms. You could call him a DJ's DJ, but that suggests a sort of po-facedness, where you're playing for the spotters rather than the dancers – and that's certainly not Jon K's style.
Jon is taking a trip down south this Saturday (July 4th), playing at newly-launched Brighton venue Patterns alongside Marquis Hawkes. Before that, he's compiled a playlist for Dummy focusing on lyricism – an aspect of musicianship that's often underappreciated by DJs who put their faith in rhythm and sound above all else. It's further proof of Jon's extensive knowledge not as a 'selector', but as a music fan.
"I worked in a record shop for 10 years and I'd always find it a bit odd when people who I knew were serious music lovers would say they weren't into (or bothered by) lyrics," Jon explains over email, "I get it (up to a point) 'cause people enjoy different things in music, but speaking for myself, nothing makes the arse fall out of a tune faster than a wafty lyric. This selection is based around songs that not only have a decent lyric but are completely carried by the words of the song (and in some cases) will make grown men sob like babies. Tunes like Strange Fruit or Ode To Billy Joe are good examples of classics, but here are some personal favourites. There's a mixed bag of emotions here, from hope to despair to full-on party time to suicide watch, but I'll stand by all of these."
01. Roberta Flack Sunday & Sister Jones
Jon K: "I first got introduced to Eugene McDaniels through the his early '70s LPs on Atlantic, but around the same time as those lyrics were kicking up controversy for the label, he was also penning tracks for Roberta Flack like the classic Compared To What and this devastating cut from her 'Quiet Fire' LP."
02. Yaphet Kotto Have You Ever Seen The Blues?
Jon K: "This lone musical release from actor Yaphet Kotto doesn't really fall into the category of tearjerkers, but few would dispute the weightiness of the lyric and its delivery."
03. South Shore Commission Free Man
Jon K: "Even when you're used to the idea that places like the Paradise Garage and The Loft were literally lifelines for some of their punters, it's still hard to imagine the joyousness this record would've brought about in a time when being openly gay in most public places was a fast track to A&E. There's a great recording of Ron Hardy playing this at the Muzik Box where you can hear the crowd reaction!"
04. Arthur Russell A Little Lost
Jon K: "If you ever find yourself aching to be with the one you love, this might be of some comfort – whilst simultaneously rendering you an absolute mess."
05. Djavan Amazon Farewell
Jon K: "Whatever I'd write here wouldn't do justice to the song – the subject is familiar, but few songs have illustrated the perspective so effectively. This link has the lyrics as well as the music."
06. Ketty Lester River Of Salt
Jon K: "This chart could've been filled many times over with soul tunes about heartbreak, so I chose to rein it in to just one title. My mate Goff has put me onto many b-side winners, but this one's up there with the best of them."
07. Milt Matthews Inc. It Ain't Your Fault
Jon K: "Listening to this now, I'm wondering how things panned out for Milt & his troubled soulmate in the song. I'd like to think he stuck with it and that love conquered all – either way, he talks a pretty good game here."
08. Sia Little Man (Exemen Works)
Jon K: "What a fucking brilliant track this is. Imagine if your mum wrote this song about you! There's something about the ways Sia sings this that just floors me to this day."
09. Bob Andy Unchained
Jon K: "Straight to the point and straight from the heart. One of my all time favourite Studio One releases."
10. The Kinks I Go To Sleep
Jon K: "This was a demo that Ray Davies did on his own, which later came out as a Kinks bonus track (and, years later, a dubious cover by The Pretenders), but the idea of the solitary player and the haunting, lo-fi feel of the original recording just adds to the crushing weight of the lyric. I just found out while getting the YouTube clip that Sia covered this too!"
Jon K plays Patterns in Brighton alongside Marquis Hawkes at Patterns, Brighton on July 4th 2015 (tickets).