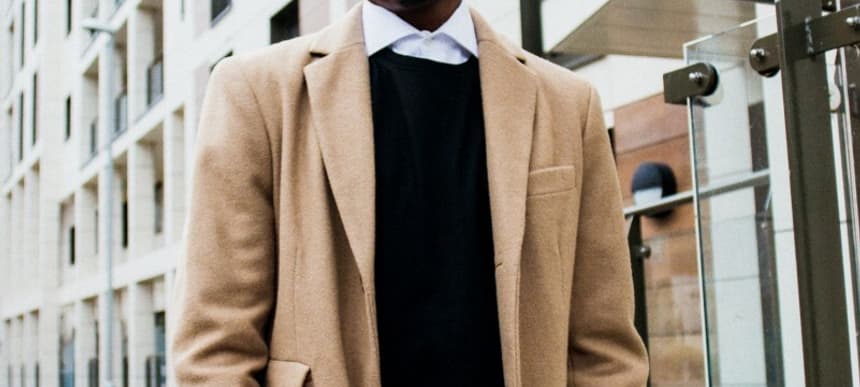 15.02.2016, Words by dummymag
The 10 best mixtapes, according to Bonkaz
Bonkaz is part of a new generation of artists who came onto the scene with a DIY attitude towards their craft, allowing them to push boundaries and limits into a new sphere. Growing up when grime was birthed was influential to his own musical journey, and he spent his youth listening to artists such as Kano and Dizzee Rascal. This was pivotal to both his creativity and outlook on music, schooled by grime's ingenious and inventive journey.
Growing up in Croydon, he watched artists such as Krept & Konan and his good friend Stormzy break boundaries in UK rap and grime. Bonkaz knew he could do it too: he had to use same mentality as them, but break his own boundaries in an individualised way.
Bonkaz's sound cannot be defined: some of his tracks are undeniably grime, whereas some are rap. He is a creator of his own sound by refusing to be boxed into a genre. Bonkaz is becoming a brand, and these are the lessons he has picked up from grime and his peers along the way.
After gaining a rep via UK music platforms such as SBTV and Link Up TV – who showed early support to him – he signed to Danny Weed and DJ Target's label Pitched Up, an imprint of Sony. He released We Run The Block on it as his first single, which was the track that propelled him into the limelight. Keeping the track off the internet for as long as possible and only performing it live was solely his idea – a brilliant marketing plan, and one that solidifies his rising status as a future visionary.
Last week saw him release '#MixtapeOfTheYear', an 11-track project with only three features – Stormzy on And Dat and Blade Brown and Yxng Bane on Outside. The remainder of the tape is just purely him and his lyrical intellect. Naming it mixtape of the year in February just shows Bonkaz is confident when it comes to his ability, and that he's just shut 2016 down with 11 months still on the clock.
In light of his new release, we asked Bonkaz to compile his favourite mixtapes and ranging from Chance The Rapper through to Giggs, the list showcases his steadfast love for hip-hop.
01. Chance The Rapper 'Ten Day'
Bonkaz: "This was actually the first mixtape from Chance but the second one I heard. Apparently it's called 'Ten Day' because he recorded it during a ten 10 suspension from school. Some of the best lyricism I've ever heard and very experimental. Chance is one of my favourite artists!"
02. Giggs & Dubz 'Ard Bodied'
Bonkaz: "Completely dominated the UK rap scene for a long long time. So many fire tracks. A lot of them went on to be classics such as 'Pain Is The Essence'. It was that project you play on the way to and from school!"
03. Rick Ross 'Rich Forever'
Bonkaz: "Ross was on fire when this dropped, completely dominating the game. This mixtape is incredible, even better than a lot of albums. He had John Legend on the title track, and John Legend on a mixtape is a big deal!"
04. Nipsey Hussle 'Mailbox Money'
Bonkaz: "This mixtape is full of super sick tracks! The release was super innovative also. He offered an option to download the tape for free, a pay what you like option and also a $1000 option. He sold all 100 of the $1000 options. Jay Z also bought a few as a way of commending his level of innovation."
05. Lil Wayne 'Drought 3'
Bonkaz: "Wayne was absolutely untouchable when this tape dropped. In terms of lyrics he couldn't be beaten, this is around the time he started referring to himself as the best rapper alive (rightly so imo). He was also on just about every big R&B tune at the time."
06. Drake 'So Far Gone'
Bonkaz: "The first I ever heard from Drake. Super relatable and just completely genuine music. Every track felt so personal, very ambient music."
07. Sza 'Z'
Bonkaz: "Not sure if this was a mixtape or an EP but it was incredible. My first listen to Sza and she became the soundtrack of that summer. Such a great sound with thought provoking lyrics."
08. PartyNextDoor 'PartyNextDoor'
Bonkaz: "This was the soundtrack to the summer before I heard Sza. One of the originators of the sound that he brought. This mixtape changed a lot of things within the new R&B type stuff, great project."
09. The Weeknd 'House Of Balloons'
Bonkaz: "What a project! It was almost like a step by step guideline to anybody that was out getting drunk and being young at the time (as I was). Some of the most honest lyrics I've ever heard and a completely new and original sound. This along with 'House Of Balloons' and 'Thursday' were all combined to make Weeknds first album, 'The Trilogy'."
10. A2 'Once Too Many'
Bonkaz: "A2 was the first person I ever heard to bring that street R&B sound. Before I heard Bryson Tiller or PND. I personally believe he created it. A completely unskippable project, with great tracks from start to finish. Such an ambience, such relatable lyrics. This may be my pick of the bunch."
'Mixtape Of The Year' is out now.