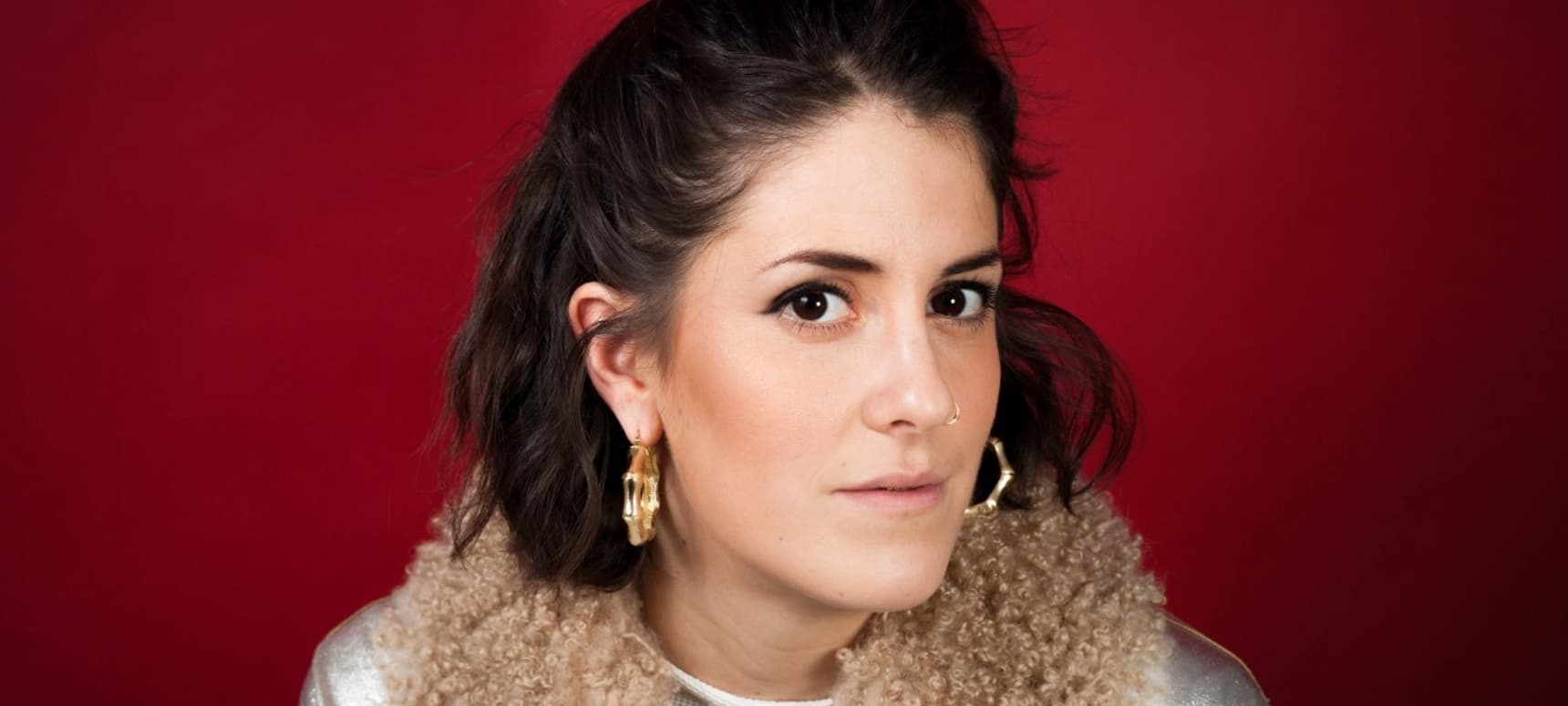 19.08.2015, Words by Natalie /
The 10 best morning tracks, according to Shanti Celeste
Shanti Celeste
is Bristol's leading lady of house music right now. Chilean born and Bristol raised, it all started for Shanti with a job in the city's infamous record shopping institution, Idle Hands. Fast forward a few years and she is laughing in face of multi-tasking; juggling her time as a producer, DJ, vocalist, promoter, radio host
and
co-owner of record label BRSTL.
Releasing predominantly on Julio Bashmore's
Boardwalk
and the
BRSTL
imprint she runs with Idle Hands boss Chris Farrell, Shanti's tracks weave up dreamy pads with forthright percussion that double dare you to keep your hips still (impossible). Her track
Strung Up
is expected on Future Times' 'V/A – Vibe 3 Compilation' with a full 12" release to follow. "You've been hearing about Shanti a lot cuz she's sick with the cuts and does a great NTS show," states the track description on
Future Times' Soundcloud
. "Here's her tune for Vibe 3,
Strung Up.
DJ gear for sure!!"
As Future Times suggest, if you're looking for a sweet release Shanti Celeste's monthly show on
NTS
is just that. Strictly for lovers it takes place on a Friday, setting listeners up for the weekend ahead with an upbeat selection of house, techno, electro and everything in between.
Mornings ain't easy, but a soothing soundtrack when you wake can lay the foundations of a perfectly structured day. Ahead of her recently announced appearance at the
secretsundaze bank holiday party
, Shanti Celeste chooses 10 of the finest tracks to kickstart a day including a slice of boogie from Sass, that summer summer time special
Summer Madness
by Kool & The Gang and a luscious rainforest jam courtesy of DJ Sotofett & Gilb'R.
01. Pharoah Sanders Greeting to Saud
Shanti Celeste: "This is absolutely amazing. The piano is so beautiful, especially at around three minutes in when it changes. It gives me goosebumps and makes me feel happy and slightly emotional…but mainly it makes me feel inspired in the morning, which is just what I need!"
02. Leif My Heart Stopped Beating
Shanti Celeste: "I like the sample in this tune – its very calming and nice to listen to on a lazy morning – especially if it's sunny."
03. DJ Sotofett & Gilb'r Dripping For 97 Mix
Shanti Celeste: "For a slightly more energetic start to the day. This whole record is a good morning listen. A summer breakfast in the garden with this on is very nice. I'm setting the scene with all these, aren't I?!"
04. Letta Mbulu Down by the River
Shanti Celeste: "I love this song! I grew up next to a massive river in the middle of nowhere in Chile, and this tune weirdly makes me want to go back and sit and listen to it there. It feels nostalgic, even though I'd never heard it when I was growing up."
05. Gap Band Outstanding
Shanti Celeste: "I like the lyrics in this one, and the chords. It's romantic AND uplifting!"
06. Talking Heads Burning Down The House
Shanti Celeste: "This just reminds me of when I was younger, because my sister used to put this album on all the time. It's a banger."
07. Sass Much Too Much
Shanti Celeste: "I love listening to boogie in general in the morning and this one is especially good."
08. Theo Parrish feat. Billy Love Can't Keep Running Away
Shanti Celeste: "This tune is lovely, obviously. I really like it because it's long and if I put it on, I have time to make a coffee and sometimes breakfast (depending what I'm having) before I have to flip the record!"
09. Kool & The Gang Summer Madness
Shanti Celeste: "Rhodesssssss!!!!! We all love a Rhodes. The synth lead/trumpety thing is good too. It is a very relaxing tune."
10. Pandetta Kelly Stand in for Love
Shanti Celeste: "Soul is another type of music that I love listening to in the morning. It always features amazing singers that make my hairs stand on end and is gentle music perfect for waking up."
Shanti Celeste plays secretsundaze at Village Underground on August 30th (tickets).