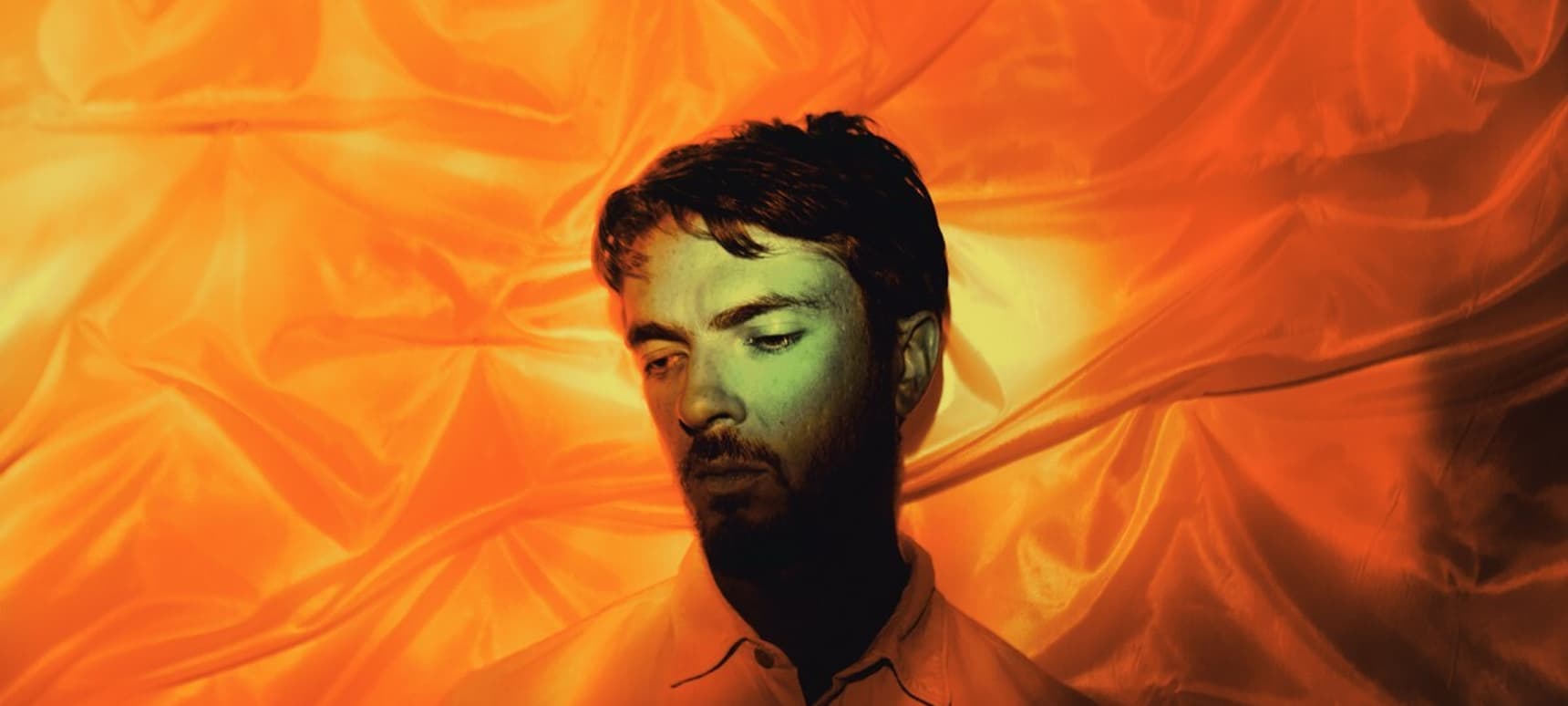 30.11.2017, Words by dummymag
The 10 best New York disco tracks, according to Hello Skinny
Over the past thirty years, dance music has splintered off into a myriad web of different styles and tribes. But in the beginning, things were different: starting with New York's late '70s disco boom, the city's fertile club scene co-mingled hip-hop, R&B, punk and the avant-garde.
For Tom Skinner, otherwise known as Hello Skinny, that open-minded attitude serves as inspiration for his new album, Watermelon Sun. Recorded in free-form, improvised live sessions, it sees that broad-minded club lineage channelled through London's genre-blurring, jazz-influenced vanguard. Channelling influences including UK jazz, New Jersey house and Chicago footwork, it's the melodies – played on trombone, tenor sax and the keys – which are the bright-shining, consistent thread throughout.
Naturally feeling the groove, Skinner was kind enough to list some of his favourite tracks from a scene as diverse and wonderful as New York's disco scene.
Dinosaur L – Go Bang (Francois K Mix)
Hello Skinny: "This timeless classic from Dinosaur L was probably the first time I heard the work of Peter Zummo. His trombone introduction, swimming in delay being one of the most distinctive and recognisable intros in dance music. The Walter Gibbons version is also amazing and very different."
Peter Zummo – Song IV
"This piece of Peter's perfectly showcases his unique open-form approach to composition and improvisation which was a huge inspiration for my new record. I love the instrumentation here with trombone, tabla, congas, accordion and Arthur's distinctive cello and voice. A beautiful and meditative exploration of space, repetition and sound."
Gramme – Like You
"On of my favourite ever bands and criminally overlooked, Gramme predated the whole post-punk revival of the early noughties. Completely ahead of their time, there simply would be no DFA, LCD Soundsystem, The Rapture etc if it weren't for Gramme. Hands up!"
GQ – Lies (Theo Parrish Ugly Edit)
"Theo's masterful edit of this GQ classic. Absolutely killer!"
Liquid Liquid – Lock Groove (out)
"I could include any number of songs from Liquid Liquid's short but incredibly important existence but I chose this track because of the space and mood they create here. Avant-garde piano and percussion over a deep (locked) groove of bass, drums and marimba, what's not to like?!"
Jah Wobble – Snake Charmer
"Featuring a who's who of contemporary music legends (Holger Czukay, Jaki Leibezeit, The Edge??!?) and mixed by Francois K, Snake Charmer is one of the most interesting and forward thinking dance music tracks ever made. My copy never leaves my record bag and is literally falling apart at the seams I've played it so much! Essential!"
Metro Area – Miura
"From their self-titled 2002 debut, I remember getting this when it first came out and was blown away by it's spacious and minimal modern take on disco. Having not listened to the record for some time I found myself referencing it quite a lot during the making of my album, particularly for the drum production. It's just been reissued so go cop the repress!"
Ron Hardy – Peaches and Prunes
"Another re-edit this time from Ron Hardy, one of the first and greatest to do it. A great song made even better by some innovative tape splicing. I could listen to the main loop round and round and round…"
Material – Ciguri
"Discovering Bill Laswell's seminal downtown New York outfit, with their mix of punk, funk and free jazz was a revelation to me and made me realise that anything was possible. This from their first album Temporary Music still sounds fresh 36 years after it was released."
James Chance – Contort Yourself (August Darnell remix)
"There are various versions of this song, some punkier than others but I always draw for this more disco take on it. James is still out there doing his thing so go see him if he comes to town. I was lucky enough to work with him a few years ago when we did a gig with Melt Yourself Down backing him at Village Underground. A living legend!"
Hello Skinny's new album, Watermelon Sun, is out now.