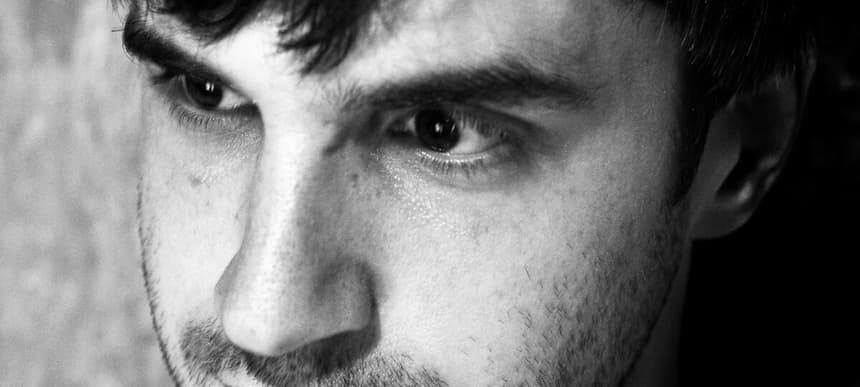 31.08.2016, Words by dummymag
The 10 best (non-Barnhus) Swedish techno and house tracks, according to Kornél Kovács
One-third of Stockholm based label Studio Barnhus and the man behind last summer's smash Pantalón, Kornél Kovács is nothing short of a house music enigma.
A classically trained musician who became a teenage junglist in the mid-'90s, Kornél was turned on to house music in the mid-'00s. His attendance at Red Bull Music Academy in 2008 was a pivotal moment in his career, as he formed Studio Barnhus with Axel Boman and Petter Nordkvist soon after, a label which has pushed Sweden's underground house music scene forward and charted over 50 releases in such a short space of time.
Kornél Kovács has stayed quite close to home when it comes to releasing with a majority of his productions on Studio Barnhus, along with a quick trip over to Jackmaster and Spencer's Glasgow based label Numbers, which was home to his 'Radio Koko' EP and is best known for its standout track Pantalón (which we definitely all danced to at least once last summer). This month, however, he fulfils a milestone moment with his full-length debut ' The Bells', which was released August 26th on Studio Barnhus. Recorded last winter in the company of close friend and sound engineer Matt Karmil, it moves from off-kilter uplifting jams such as Josey's Tune and Dollar Club through to the moody '80s ballad air of Urszusz to deliver an astounding album that ticks all of the boxes.
To mark the release, Kornél shares what he sees are (beyond his own label's output) the best house and techno tracks from his native Sweden. Read through his selections below and listen seamlessly via our YouTube playlist.
The Persuader What Is The Time, Mr. Templar?
Kornél Kovács: "Putting this list together was super difficult, could've easily stretched it to 100 tunes and that would still just be the classics. I never had a doubt about the top spot, though. Simple, devastating perfection from a young and inspired Jesper Dahlbäck."
Christian Falk feat. Demetreus Make It Right
Kornél Kovács: "R.I.P. Christian Falk, one of the most talented musicians to have ever come out of Sweden. This is a timeless, soulful vocal house cut off his excellent 'Quel Bordel' album. Also, check out Moody with Neneh Cherry on vocals."
Enmetertre Fruits Of Warmer Climates
Kornél Kovács: "Gothenburg's Jens Records is one of the lesser known labels to have emerged from Sweden over the last years. It's very much a Gothenburg sound – melodic, funky, and a little bit sad. This one from the label's first release never left my bag."
Skudge Convolution
Kornél Kovács: "Skudge's first release in many ways felt like a meeting of the older and newer generation of Stockholm techno. Lethal dancefloor bomb this one. I started playing it out again just recently."
Frak Uttoz Gives A Song
Kornél Kovács: "So hard to choose just one Börft tune but I guess this charming little synth ditty is the one I hold the dearest. Uploaded to YouTube by the man like Pedrodollar, none the less!"
Alexi Delano Slam That Bass Baby!
Kornél Kovács: "Maybe I should just do a 10 best Svek list…Best label ever and this is one of the absolute classics. Alexi going in super dirty, managing to achieve pure raw funk through chaotic sample mayhem."
Dorisburg Mima
Kornél Kovács: "Aniara Recordings is such an amazing label and their star producer Alexander Berg always seems to be one step ahead of anyone else making this kind of music. Sheer beauty with this one."
Aril Brikha Groove La' Chord
Kornél Kovács: "Aril's been doing his own, brilliant thing ever since he kicked off his career with this techno classic back in 1998. Released through Derrick May's Transmat imprint."
Antiloop Beauty & The Beast (Video Version)
Kornél Kovács: "The first Nordic Rave compilation released in 1996 was an effort to showcase all the different styles of rave music made in Sweden, from techno to ambient and jungle. It was probably a bit tacky and commercial even back then, but for a 10 year old me it changed everything and opened up my ears to the diversity of electronic music. This is just a perfect cheesy '90s trance anthem."
Mr. Tophat & Art Alfie No Holdings (Samo DJ Mallorca Mix)
Kornél Kovács: "This is quite a recent thing to showcase some of the new school talent coming out of Stockholm. The man like Samo turning the Karlovak boys' disco house roller into some sort of alternate-reality tribal trance jam. I love it.
Kornél Kovács plays the Percolate Manchester Launch Party at Soup Kitchen, Manchester on September 21st.