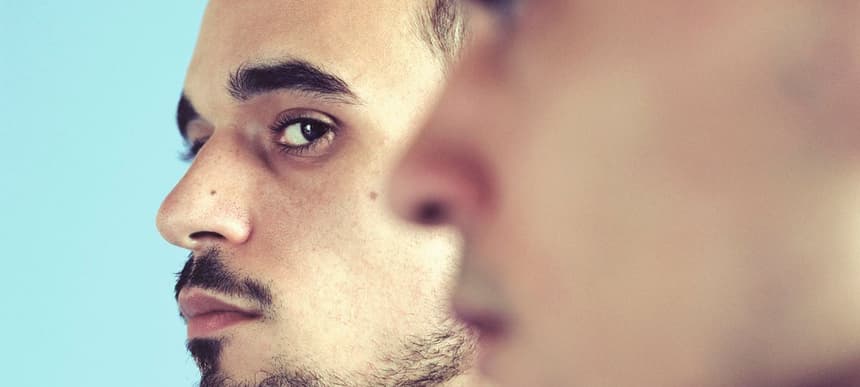 11.10.2016, Words by dummymag
The 10 best northern soul tracks, according to Formation
A firm favourite of Dummy since playing our monthly show at Ace Hotel London early last year, Formation is made up of twin brothers Matt and Will Ritson, who have spent the past two years working on a solid output of funk and groove inspired punk remixes and original cuts, which have been released on heavyweight labels such as James Lavelle's Mo'Wax and Meno Records.
Ahead of their appearance at The Scandi Church in Liverpool as part of Dr. Martens' nationwide Stand For Something tour, we got the pair to share some of the defining tracks from a sound that that been a huge part of their upbringing – northern soul.
An exclusive and close-knit British scene, its worth-of-mouth nature and amphetamine fueled all-nighters in otherwise unknown satellite towns like Wigan and Blackpool made it one of the best-kept secrets of the '70s. With the Formation duo's father Will Ritson being an expert of the genre, the boys have got some of the scene's rarities on lock down – from foot-tapping listens in their dad's car through to tracks they wouldn't mind spinning in a DJ set themselves.
In Formation's own words:
"I love Northern Soul. You kind of have to when your dad has written the book on England's longest-living youth subculture. Real soul was engrained in me from a very early age – it's influenced me in countless ways and got me hooked on vinyl. Even now, my dad and I are still finding hidden gems, almost 50 years since the whole scene began. If you're looking for some of the best, well-crafted, well-performed, and bittersweet pop music of all time, then forget Drake and check these out."
Frankie Beverly and The Butlers If That's What You Wanted
Formation: "This is one of my favourite tracks and I love playing it out more than any other. I don't know why really, as there are so many magic tracks out there, but Frankie can totally handle himself anywhere in a set. Begin the journey here and don't look back."
Roy Roberts You Move Me Pt. 1
Formation: "HAAAAAAAAAHEEYYYY."
The Fascinations The Girls Are Out To Get You
Formation: "This is, simply, a great piece of songwriting. It's got a strong hook, it has great arrangement and structure. It was written by Curtis Mayfield, so no wonder."
Yvonne Baker You Didn't Say A Word
Formation: "My dad often recounts the first time he heard this at the Blackpool Mecca in the early '70s, and how at the time, it was the greatest thing he'd ever heard. Probably because it sounded a bit like James Bond."
Eddie Holman Eddie's My Name
Formation: "Yeah, it is."
Kim Weston Helpless
Formation: "Here is another perfect example of the bittersweet quality of northern soul. A fantastic performance, that totally catches you out with that relatable 'helpless situation'. If you've ever been left crying…let it out!"
Darrow Fletcher What Good Am I Without You
Formation: "Darrow Fletcher was still a kid when he recorded this amazing tune. His confident and honest performance draws comparisons to the young Michael Jackson. The chorus on this is epic and the way it drops from the chorus into the second verse is evil."
Edwin Starr Twenty-Five Miles
Formation: "Fuck War, this is what Edwin Starr is all about."
The Vibrations 'Cause You're Mine
Formation: "As a lead singer, I still pray for the day I can jump into a song like this guy. What an entry! Always remember to read the label and if it credits Kenny Gamble and Leon Huff as the songwriters then don't sleep on it. Get to know that classic Philadelphia soul sound."
Jackie Wilson, You Brought About A Change In Me
Formation: "My dad was giving me a lift home one day when this song came on, and I'll never forget that moment. This is easily one of the greatest songs of all time and one of the most passionate pop vocal performances ever recorded. If none of these tracks managed to turn you into a northern soul fanatic, then this will."
Formation play Dr Martens Stand For Something show at The Scandi Church, Liverpool on October 15th (info).