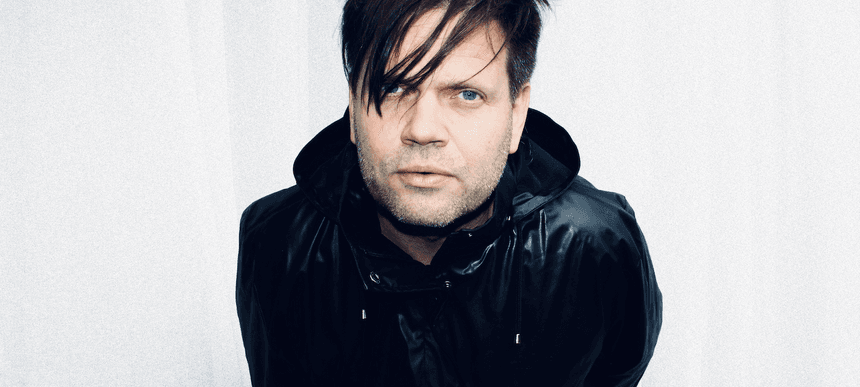 29.03.2022, Words by Billy Ward
The 10 Best Pieces Of Gear Used On 'Memoria', according to Trentemøller
"I don't know how it works but I do know nothing else sounds like it..."
Long respected as a creator of mind-bending soundscapes and lush melodies, it wasn't until Copenhagen's Anders Trentemøller shared his groundbreaking debut album 'The Last Resort' in 2006 when people further afield took notice of his unique talent.
The four studio albums that followed released on his self-minted label, In My Room, and during that time Anders has built up a reputation for his visceral live performances as a full-band, regularly selling out venues around the globe.
Meshing together elements of shoegaze, noise rock, electronic pop and all the weird and wonderful sounds in-between, Trentemøller's new album 'Memoria' continues his fascination with diametrically opposed subjects, inspired by the ever-changing and contradictory elements inherent in the Nordic environment he grew up in. As a record, 'Memoria' sees Anders draw upon his years of experience as a musician to push the envelope both conceptually and technically, making use of an impressive array of software and hardware to bring his artistic vision to life.
In order to get to grips with the project further and take a deep dive into the creative process of one of the most thorough minds in the business, we sat down with Trentemøller to discuss his favourite pieces of gear used on the 'Memoria' record.
1. Digitech Space Station
"'Veil Of White' was the first song on the album I started working on, and it pretty much defines the whole sound of 'Memoria.' It's also the opening track, and I wanted to achieve a hazy, foggy vibe, almost like walking around in a ghostly world. To achieve this, I used one of the first digital effects pedals called XP300 Space Station. I like the sound so much it permeates the rest of the album too. It produces these really nice otherworldly overtones that created a lot of dimension in the sound."
2. Hughes AK100 SRS
"This is a vintage hifi thing meant for emulating surround sound on your television. It's from the late '80s as a cheap consumer thing, but I think it sounds amazing for music production! I don't know how it works but I do know nothing else sounds like it. I discovered it via Tchad Blake who uses it in his studio. He is one of my big heroes."
3. Yamaha FX500
"This has been used on many of the synths and guitars on my last 4 albums. It's a gem from the early nineties, and was heavily used by many dream-pop bands. It creates lush and epic sounding reverbs and choruses and is literally all over 'Memoria'."
4. Revox B77
"This is the tapemachine I use and I like to run everything through it. It glues drums and bass together very nicely, but I also use it for overdriving stuff by simply cranking up the input volume. No plugin can recreate that musically overdriven sound so nicely."
5. Electro-Harmonix Holy Grail Max
"One of my beloved reverb pedals. I used this on a lot of the noisy guitars, and it sounds so dirty in the best possible way. I really love the reverse reverb as it sounds so ghostly. After this I often add a distortion pedal and this creates a nice wall of noise sound."
6. 'Like A Daydream'
"This is Lisbet Fritze, my girlfriend who sings all the songs I wrote for 'Memoria.' She sang 2 songs on my last album and she also used to be the guitar player in my live band. I recorded and layered her voice 10 times to get this hazy sound. Far more time consuming that putting on a chorus effect, but I love the result."
7. Vox Continental Organ
"I used an organ like this one on album track 'The Rise.' It has that The Doors sound that I love so much, and it looks so funky too."
8. T-Rex Replicator Junior
"I used this along with the Vox Organ on 'The Rise.' I wanted the organ to have a warbly sound so I ran it through this fun little cassette player echo machine from now discontinued Danish company T-Rex. It's called Replicator Junior. The tape is a bit damaged because I intentionally put it on the window ledge to burn in the sun. The result is a wild 'wow and flutter' effect. Amazing."
9. Arturia Microfreak
"One day while working on the album in my basement, I came up with these simple synth tones on my beloved Arturia synth Micro Freak. It's a lovely little synth with so many nice sounds on it, especially through a lot of effects pedals. I used a pedal called Fabrikat from a Norwegian company that create the most beautifully quirky pedals. It's the main synth on the song 'A Summer's Empty Room."
10. Pladask Elektrisk Fabrikat
"This is the weird and amazing granular effect pedal used with my Microfreak. It's so easy to use and I LOVE how it sounds!"
Stream Trentemøller's 'Memoria' below: