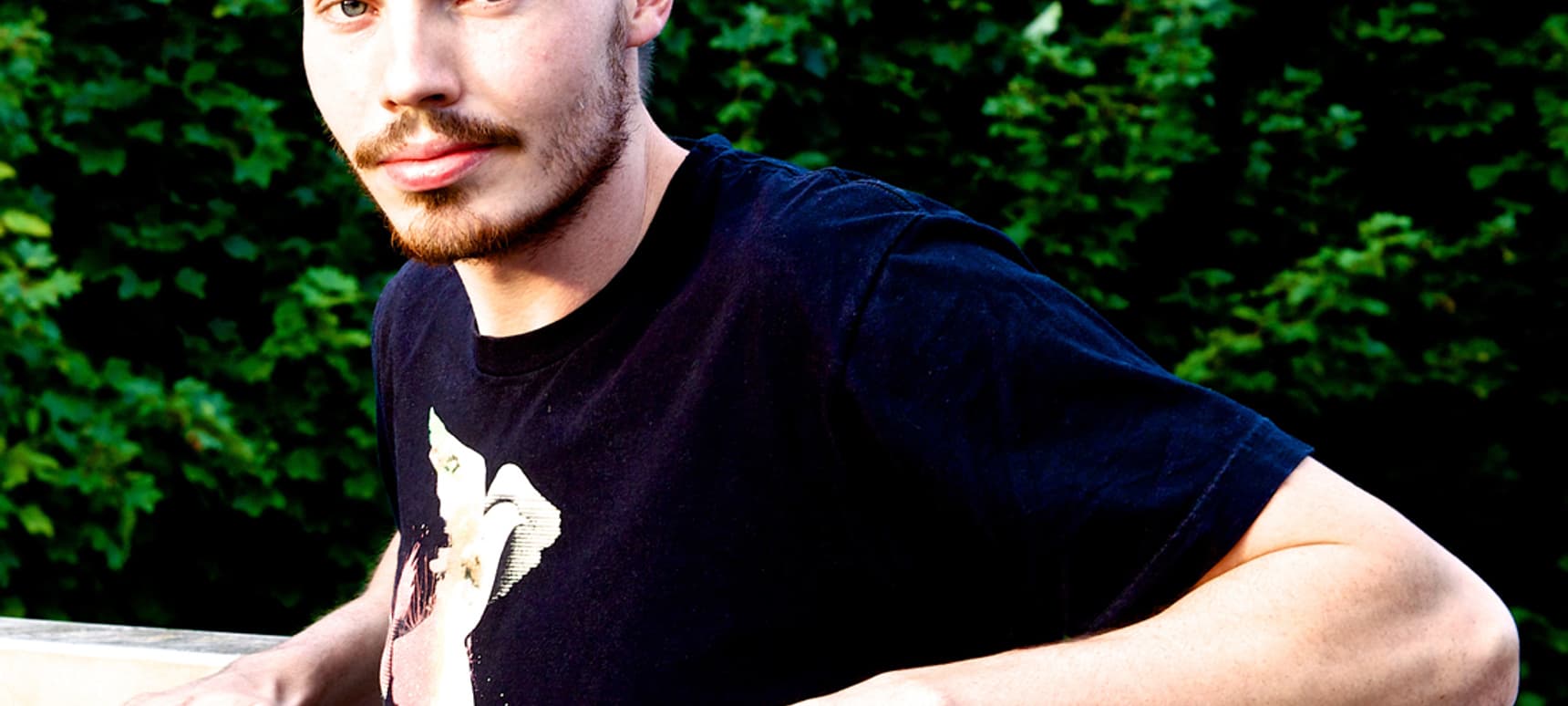 21.11.2013, Words by Aimee Cliff
The 10 best purple tracks, according to Guido
Criminally underrated purple producer Guido made a triumphant return this month with his 'Moods of Future Joy' LP for Tectonic Recordings (read Dummy's review of it here). To celebrate, he's put together a list for us of tracks that he thinks define the genre – over email, he clairified: "Purple has become a way to describe music that has a certain spirit. If it was to be defined it would be a strange contrasts of words including, warm/melodic/melancholic/deep. That spirit has always been in music but is very apparent in the music listed here and that makes it stand out." For a little more context, check the ever-useful Dummy Guide to Purple.
L-Wiz – Fotbojan

Guido: "Swedish production duo responsible for some massive tunes and this one is a personal favourite. Not sure this one got the recognition it really deserved, it has a real thoughtful edgy sound."

Joker – Cruel Intentions Remix

Guido: "One of Joker's best remixes and really put his sound on the map. Up-tempo, addictive, fresh!"

Gemmy – Johnny 5

Guido: "Not one of Gemmy's better known tunes but one of his best. Lots of different layers of melody and the vibe is upbeat and cheerful. Sounds like a futuristic video game soundtrack."

Ikonika – Millie

Guido: "Wanted to have this track the moment I first heard it on her myspace. Sounds real interesting and unique. Big tune!"

Joker & Ginz – Purple City

Guido: "Purple in the name, probably when the phrase was first notably coined. Real powerful saw tooth bass with sick melody lines on top. Massive."

RSD – Naked Mario Kart

Guido: "Ba ba baya. The vocal melody is extremely catchy and people love to sing along to it. An underrated classic!"

2000f & JKamata – You don't know what love is

Guido: "One word… Juicy!!"

Silkie – Beauty

Guido: "The description is in the name. Melody master class."

Swindle – Keep Me Warm

Guido: "Very talented music man. Love the vocoder on this and the top melody line that comes in."

Low Deep – Get Set

Guido: "Classic grime anthem. Vocal version is epic too!"
Tectonic Recordings released 'Moods of Future Joy' in November 2013.