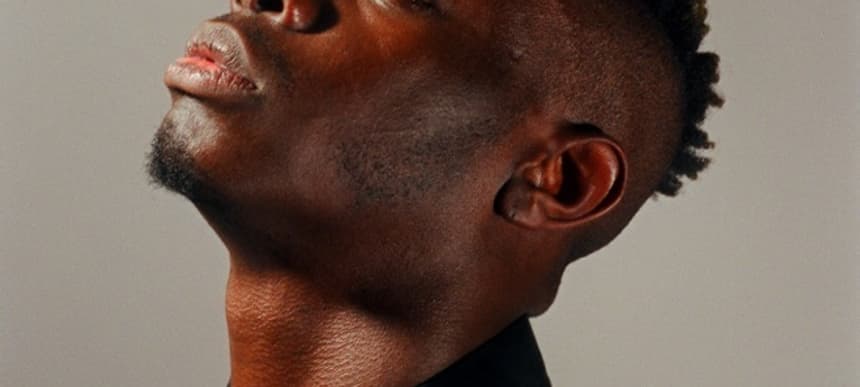 22.07.2016, Words by dummymag
The 10 best QTPOC tracks, according to Le1f
As a queer person of colour, Le1f has been at the vanguard for the wave of queer and trans artists that are steadily claiming rap music for themselves – including the likes of Mykki Blanco, Angel Haze, Cakes Da Killer, and Zebra Katz.
First booty-popping onto my screen with the video for WUT, a track taken from the 'Dark York' mixtape – which consists of deep and throaty flows twisting over slick club tracks, dutty-as-fuck refrains and Jersey kicks – I was hooked. Last year, Le1f built on this success by releasing a debut full length album, 'Riot Boy', with key track Swirl confronting the racial fetishism of queer people of colour, and looking beyond them treated as 'other' and 'exotic' to celebrate diversity and assist a push in improving attitudes.
Writing online about the track, Le1f said:
"A lot of the times when you go on tour, you go to places where people have different conceptions (and misconceptions) of blackness. There's a lot of jungle fever out there, especially in homogenous places where there aren't any black people. I wanted to make a song that was about being this sort of fetishized sexual object but also about how I'm confident enough in my own sexuality to still have sex with fucked up people sometimes. I wanted to make a song that sort of celebrated the fact that interracial dating does and can exist in our generation."
Ahead of their headline performance at Berlin's festival for queer music and performance Yo! Sissy, Le1f sent us a list of his favourite tracks by queer and trans people of colour – encompassing a diverse selection coming from an often ignored demographic.
Read Le1f's selections below.
Wench Sick
Le1f: "This collaborative project between musician Arca and Hood By Air designer Shayne Oliver is most anticipated."
Black Cracker TIDE
Le1f: "Years ago, Black Cracker mentored me through so much of my artistic growth, until he left New York for Berlin."
Kaytranada Lite Spots
Le1f: "I'm very excited that one of the best producers of the moment recently announced he's on our team!"
House of Ladosha Rollin
Le1f: "Dosha is my #1 favorite rapper of all time. No question about it."
Björk Lion Song (Juliana Huxtable remix)
Le1f: "A mixed-media and performance artist, writer, activist and DJ who is an icon of our generation."
Blood Orange Augustine
Le1f: "Dev Hynes, the man behind Blood Orange, delivered another classic album this year."
Quay Dash You Make Me Cray
Le1f: "A premiere doll of the NYC underground rap scene left us with this low key video, but she's recently been teasing some crazy good music."
MC Trans Eu Não Sou Obrigada a Nada
Le1f: "I'm obsessed with this transgender pop artist from Rio de Janeiro."
Kiddy Smile Let A Bitch Know
Le1f: "This lovely musician, MC, and dancer from the Paris voguing scene has a new video."
Tracy Chapman Fast Car
Le1f: "To me, this is one of the most important and best songs ever made. Listen to her original version, and not just the white heterosexual capitalist cover that's played on the radio."
Le1f plays Yo! Sissy Festival, which takes place 29th and 30th July in Berlin (tickets).