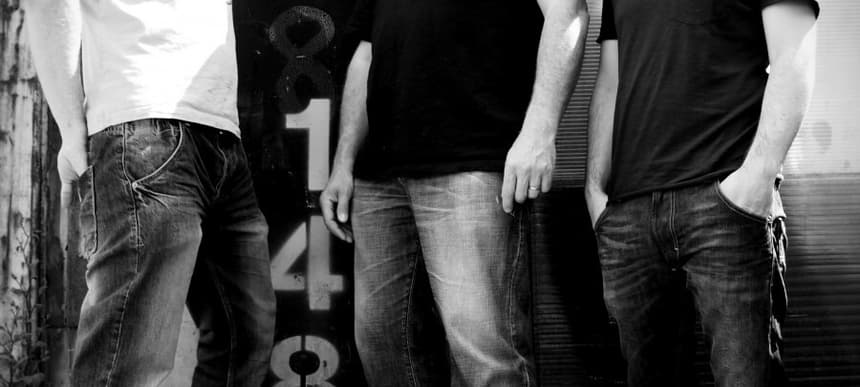 08.09.2016, Words by dummymag
The 10 best labels from the rave era, according to 2 Bad Mice
It was only a couple of months ago that rave powerhouse 2 Bad Mice graced us with their 10 favourite rave tracks, but it's more than obvious that 2016 is their year, as they break a 12 year hiatus and return with a new EP 'Gone Too Soon'. Seeing the light of the day on Bristol imprint Sneaker Social Club, the release spans four tracks of 2 Bad Mice's trademark sound with a contemporary sheen – from the skittering percussion and vocal sampling of Snake Charmer, all the way through to the classic early hardcore sway of title-track Gone Too Soon.
A refreshing blast of rave brought forward to the future, it's safe to say that 2 Bad Mice's return to the dance music fold fully reflects the trio's unwavering and equally impressive 24 years experience in music production. So, seeing as they're deep in a full blown renaissance, we asked the rave demi-gods to extend on their musings and share some of their favourite labels from rave's '90s heyday – which ranges from Dollis Hill duo 4hero's hugely celebrated Reinforced Records all the way through to labels that are still going strong today such as Goldie's drum and bass hothouse, Metalheadz.
2 Bad Mice member Simon added:
"These are our favourite 10 labels of the era, but we must not forget the likes of Suburban Base, Basement, Blapps, De-Underground et al!"
Read through 2 Bad Mice's best labels of the rave era below, and listen back to their 10 best rave tracks here.
Warp
2 Bad Mice: "Warp had a massive impact from their very first release. The label had such a unique sound and aesthetic. The Forgemasters, LFO, Nightmares on Wax, Leftfield, Djum Djum – so much amazing music that helped lay the foundations of UK electronic music and still sounds amazingly fresh today.
I remember longing to visit exotic places like Sheffield and Leeds to hear this stuff in its natural habitat."
Shut Up And Dance
2 Bad Mice: "It's like Shut Up And Dance and pirate radio were made for each other. The label put out so much great music and it was always super original. I probably spent weeks of my life in the early '90s parked up listening to this stuff on the radio."
Transmat
2 Bad Mice: "Of all the techno labels, this was the one that permeated the rave scene the most, everybody knows Strings Of Life but tracks like The Dance, R-Tyme's Illusion and Suburban Knights' The Art Of Stalking were staples at places like Rage in the early days.
FFRR
2 Bad Mice: "Not the coolest label on the list but super influential nonetheless. This was many UK kids introduction to buying dance 12"s – from D-Mob and Orbital, to Lil Louis and Richie Rich, and lest we forget they went on to put out Goldie's 'Timeless' album."
Metalheadz
2 Bad Mice: "It was touch and go whether to go for 'headz or Good Lookin' but it had to be Metalheadz, just because of the diversity as well as quality. Too many great releases to mention and still going strong today. Still underground, uncompromising, and pushing boundaries."
Creative Wax
2 Bad Mice: "This is the track that made me travel to High Wycombe (thought it was miles away back then) and chat to DJ Pulse about him doing stuff for Moving Shadow. The label had a sound about it and I hit it off with Ashley straight away. Great label, producers, and roster of artists."
Formation
2 Bad Mice: "I remember the first time that Rob from Omni Trio played me a DJ SS EP and I was instantly intrigued by the label. Further releases really gave the label a unique feel and identity – you could kind of hear it was a Formation release. Not a lot of links on YouTube, so grab a listen to this (WHICH WAS MY PERSONAL FAVE!) and a staple in DJ Randall sets."
Reinforced
2 Bad Mice: "I really could write pages and pages on this label. It was one of the labels that Sean and I would instantly look for when out buying vinyl. We would sit for hours listening to their releases and we eventually got to hang with the guys on Thursday nights at Rage and discuss music. If you wanted to hear fresh Reinforced dub plates – that is where you went to hear Fabio and Grooverider dropping them.
Impact
2 Bad Mice: "The label owned by DJ Seduction typified everything Rave and the production was always spot on. Crisp breaks, great riffs and insane hooks. The label managed to keep that early rave feel while hardcore started to morph into jungle. Doing a set with DJ Seduction is still on my bucket list, so if he reads this…"
DeeJay
2 Bad Mice: "It is difficult to find a release that I don't like on this label! Primarily an outlet for DJ Crystl's work, further releases from the likes of Slipmaster J and Voyager cemented the labels status within the early UK rave scene. It also discovered one of the greatest producers the scene ever saw – Pete Parsons.
Grab the link quickly as all releases are being taken off YouTube!!"
2 Bad Mice's 'Gone Too Soon' EP is out September 9th on Sneaker Social Club.