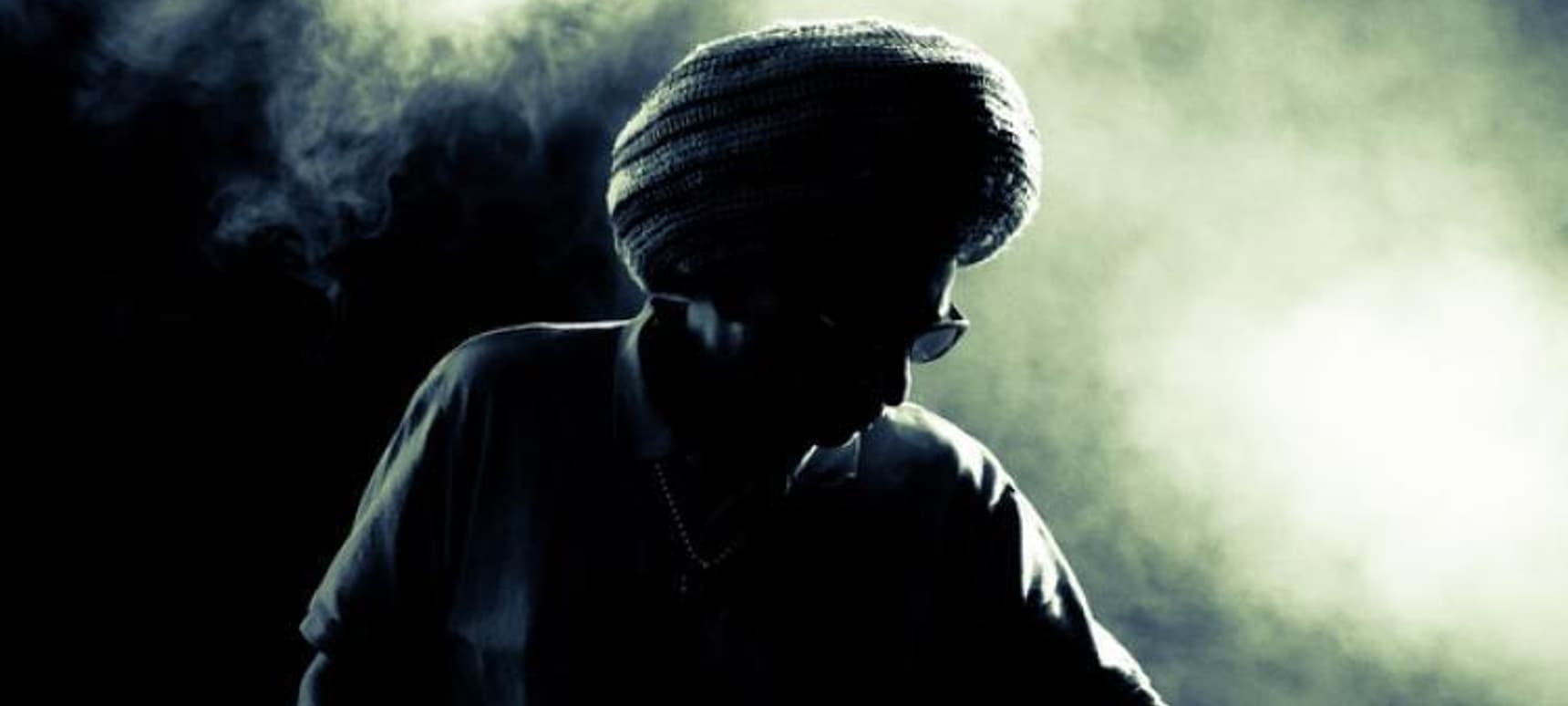 10.12.2018, Words by dummymag
The 10 Best Reggae Film Soundtracks, according to Don Letts
The subcultural icon runs us through the top ten reggae cuts to be assigned to films...
As well as being a highly-respected DJ, musician and presenter, Don Letts originally rose to prominence as videographer for The Clash – famously directing The Punk Rock Movie that documented the early UK punk rock scene while he was a DJ at London club The Roxy. Later, in 1997, he would travel to Jamaica to direct feature film Dancehall Queen – a piece of cinema that has gone on to become one of the most popular Jamaican films of all time.
The critically-acclaimed director has just announced a new podcast – titled 'Reggae Movie Roll Call', in it he explores the world of film and how reggae provided a bass-heavy soundtrack. As a further insight into the reggae don's cinematographic knowledge, below the subcultural icon lists his ten favourite reggae film soundtracks of all time.
–
1. Toots & The Maytals 'Pressure Drop' (from The Harder They Come, 1972)

"As featured in the daddy of Jamaican cinema and the movie that made me want to become a filmmaker in the first place – it's rough, it's rugged, and oozes attitude."
2. Peter Tosh – 'Stepping Razor' (from Rockers, 1978)

Starring a shed load of reggae artists including Leroy 'Horsemouth' Wallace, Jacob Miller, Burning Spear, Trinity, Big Youth and Gregory Isaacs, it's essentially a Robin Hood-type of adventure with a heavy bassline – complicated it ain't, but it's essential viewing."
3. Aswad – 'Warrior Charge' (from Babylon, 1980)

"Filmed on the streets of Brixton and Deptford, this film's soundtrack was put together by Dennis Bovell and featured some great sound system scenes that include the mighty Jah Shaka."
4. Black Harmony – 'What's It All About' (from Burning An Illusion, 1981)

"Shot in Notting Hill Gate and Ladbroke Grove, this UK production tapped into the emerging Lovers Rock genre with a unique story about a black British woman's love life."
5. Bob Marley & The Wailers – 'Natural Mystic' (from Countryman, 1982)

"Beautifully shot on location in Jamaica, this movie tells the tale of a mystical Rastaman forced to use his knowledge of the island to beat his foes."
6. Black Uhuru – 'Youth Of Eglington' (from The Lunatic, 1991)

"This rural tale about a village madman, a sex-mad German tourist and machete-wielding butcher is a much-overlooked Jamaican comedy that's well worth tracking down."
7. Damian Marley – 'Welcome To Jamrock' (from Shottas, 1992)

"As the title suggests, there's a fair amount of gun play. This is a story about two friends from the Kingston ghettos that fall into a life of crime before moving Stateside to do pretty much the same and I had to flag it up for including what is now a bonafide reggae classic."
8. Beenie Man/Chevelle Franklyn – 'Dancehall Queen (Delano Renaissance Mix)' (from Dancehall Queen, 1997)

"The title track of my first feature film which was essentially a homage to Perry Henzell's 'The Harder They Come.' It remains one of my proudest cinematic achievements."
9. Ky-Mani Marley ft. Cherene Anderson – 'One By One' (from One Love, 2003)

"Exploring the prejudice faced by two young lovers from different sides of the track, this movie like 'Countryman' and 'The Lunatic' is another well-executed production that makes the most of the island's natural beauty."
10. Fabienne Miranda – 'Prophesy' (from Yardie, 2018)

"The soundtrack of Idris Elba's directorial debut is an all-killer no-filler affair that includes the likes of Burning Spear, Dennis Brown, The Abysinians, Max Romeo, The Heptones and Yellowman, and along with The Harder They Come and Rockers is an absolute must-have."
Listen to Don Letts' new 'Reggae Movie Roll Call' podcast, 'Reggae 45'