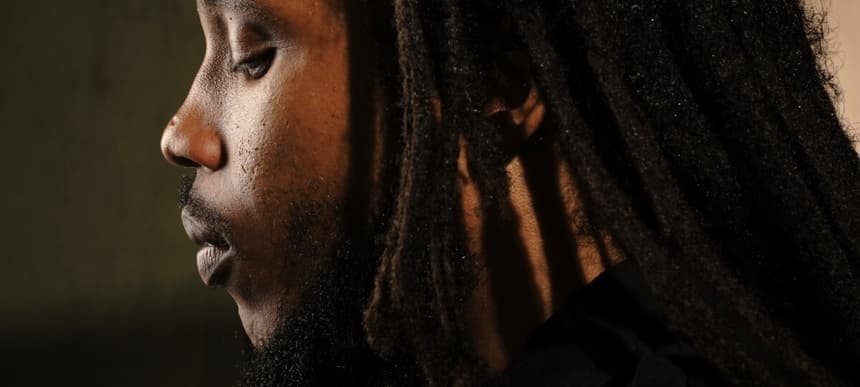 03.08.2016, Words by dummymag
The 10 best reggae tracks, according to Stephen Marley
The second eldest son of reggae legend Bob Marley, Stephen "Ragga" Marley was raised in Kingston, Jamaica and embarked on a professional signing career at only seven years old, forming The Melody Makers with his elder siblings Ziggy, Sharon, and Cedella. Now looking back over a long and fruitful career as a singer, songwriter, musician and producer, his achievements speak from themselves – with Stephen consecutively landing #1 on the U.S. Billboard Reggae Album Chart for all of his solo albums, with an impressive total of of eight Grammys for Best Reggae Album under his belt.
Not stopping for air, the much celebrated reggae producer returned last month to release his fourth studio album 'Revelation Part II: The Fruit of Life' on Ghetto Youths International. A follow-up on his more traditional reggae offering 'Revelation Part I: The Root of Life' in 2011, the second instalment in Stephen Marley's two part series takes a more contemporary route to showcase the monumental impact that Jamaican music has on various genres, especially rap and hip hop. From the soul spiked R&B of Father Of The Man alongside Wyclef Jean, to late-night reggae slow jam Paradise with Twista, the sheer scope of the album is reflected it its insane variety of features and guest collaborations – ranging from Rick Ross, Waka Flocka, and DJ Khaled to longstanding names Busta Rhymes, Rakim, and Twista, family members Damian, Ky-Mani, and son Jo Mersa Marley, plus Jamaica's top draw dancehall acts like Capleton, Sizzla, and Bounty Killer.
To mark the release on July 22nd, Stephen returns to his roots for a very personal list of his favourite reggae tracks, which understandably, is full of Marley family greatness.
Read through the selections below, and listen seamlessly across our playlists on YouTube and Spotify.
Bob Marley Get Up, Stand Up
Stephen Marley: "Another song that motivates positive actions within one's self."
Bob Marley & The Wailers Duppy Conqueror
Stephen Marley: "This one speaks of the protecting power of Jah."
Ziggy Marley & The Melody Makers Tomorrow People
Stephen Marley: "It speaks of how it benefits one to really know himself."
Stephen Marley Inna Di Red
Stephen Marley: "This track aims to encourages people to really get to know themselves. If one doesn't stand for something, then one falls for anything."
Culture Natty Dread Taking Over
Stephen Marley: "This track inspired many during the '70s, and continues to do so today."
Burning Spear Red, Gold, And Green
Stephen Marley: "This is one of my personal favourite Spear tracks. Very soulful."
Bob Marley Work
Stephen Marley: "Speaks of the importance in being consistent at the work one does."
Rita Marley One Draw
Stephen Marley: "Marijuana opens up the mind."
Julian Marley feat. Stephen Marley Little Too Late
Stephen Marley: "Delay is danger…"
Damian Marley Welcome To Jamrock
Stephen Marley: "Murder!!!"
Stephen Marley's fourth studio album 'Revelation Part II: The Fruit of Life' is out now on Ghetto Youths International (buy).