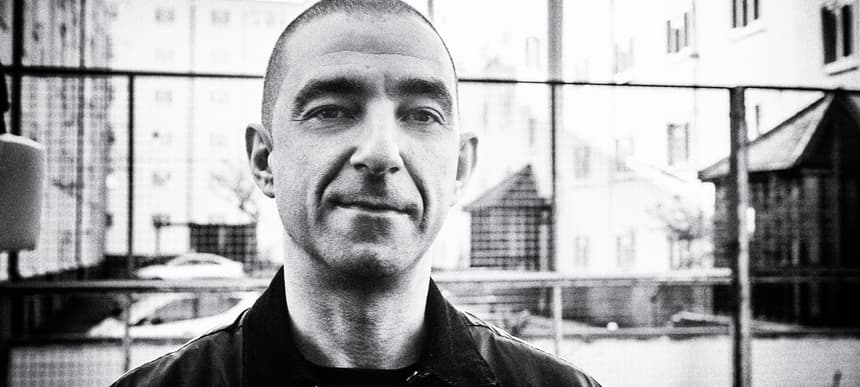 20.06.2017, Words by dummymag
The 10 Best Reggae Tunes according to DJ Hype
It's usually wise not to believe the hype but in this case the hype is justified. DJ Hype is a drum and bass legend and one of the most popular DJs on the scene, so it's no surprise that he's got a very busy summer ahead of him. His label, Playaz, has been at the forefront of drum and bass for over 20 years now, and this August, Playaz are curating their first festival arena (at SW4) with a line-up that reads like a who's who of drum and bass royalty. But for this 'Ten Best' Hype wanted to rewind to 1983 when he was 13 years old and he set up his own sound system in Hackney playing hip hop, soul and reggae. Enjoy DJ Hype's 'Ten Best Reggae Tunes' – it's pure quality.
1. The Revolutionaries – 'Kunte Kinte Version One'
DJ Hype: "This dub was a big anthem back in the early eighties, no one I knew could buy this track anywhere and I had to go listen to it at sound systems like Jah Tubby's where me and my friends would skank out to dubs all night long."
2. Ini Kamoze – Ini Kamoze (Album)
"I love nearly every track off this album and it's been sampled so much too on lots of dance records over the years."
3. Frankie Paul – Worries In The Dance
"There are so many good tracks I could pick from the late great Frankie Paul, but this is probably one of my favourites and I am sure I sampled it years ago in an unreleased demo track."
4. Courtney Melodie – Screechy Across The Border
"Again, I love so many tracks from this artist but I think the thing about this particular track that always gets me is how much I love the lyrics."
5.Tenor Saw – Ring The Alarm
"Just a big track that was a reggae anthem, and then in jungle music it has been sampled many times – probably because it's such a classic!"
7. Freddie Gregor – Bobby Babylon
"It's a great singalong track when I drive my car… Bobby Bobby Babylon!!!! Go on – sing it!! lol"
8. Don Carlos – Late Night Blues
"I love the bassline on this track and I love all the different versions. Plus, the mix down on the track is quite horrible but it works big time… Sometimes I play it in sets where I kinda edit it live and do a DJ Hype dub version of my own."
9. Wayne Smith – Under Mi Sleng Teng
"I think I was 16 years old when this came out and it was possibly the first big reggae track that had that electro sounding vibe to it, it was a game changer."
10. Eek-A-Mouse – Long Time Ago
"Eek-A-Mouse is one of my all-time favourite singers of any genre. I always wonder where he got that unique vocal style from, he is so original."
DJ Hype plays B2B with Hazard at the following dates:
20th June – Together @ Amnesia
25th June – Glastonbury
28th June – Hideout Festival, Croatia
1st July – Nu Forms Festival
18th July – Together @ Amnesia
29th July – MADE Festival, Birmingham
4th August – Blackout Festival, Netherlands
26th August – SW4, London
27th August – Splash, Jersey
3rd September – Lockdown Festival, Exeter