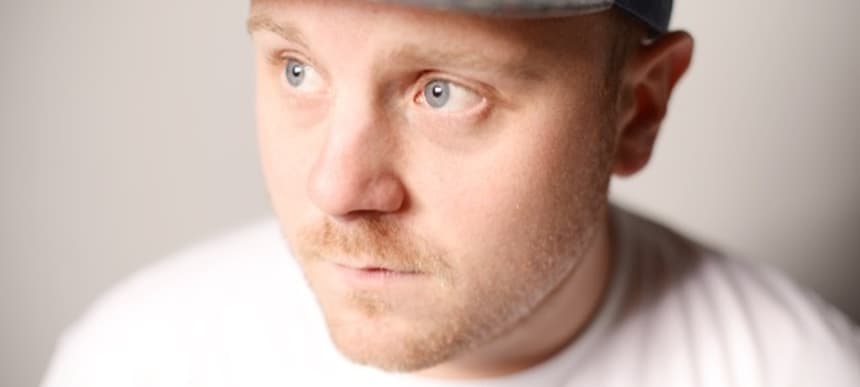 25.05.2016, Words by dummymag
The 10 best remixes right now, according to Huxley
It may still only be May, but it's safe to say that 2016 is the year in which Michael Dodman, aka Huxley, arrived. A sonic chameleon – with previous releases on labels such as Hypercolour, Tsuba and 20:20 Vision – Huxley is an artist who experiments with styles and sounds that range from chest-rattling bass and main room house, to an altogether deeper and more emotive strain of electronic music.
An accomplished producer and DJ who is as comfortable in the studio as he is in booths around the world, Huxley added another title to his CV at the end of last year – label manager. His No Idea's Original imprint is designed to be a home to many of his house and techno peers, and has since spawned an eponymous party series that showcases the same sort of fad-free and impactful club music that has made Huxley a household name in the dance music community.
Ahead of his slot at Lost Village festival in Lincolnshire this weekend, we asked him to submit his 10 best remixes right now. In Huxley's own words:
"After doing my album in 2014 and the singles from that taking up some of last year, I decided I wanted to do a bunch of remixes at the start of this year, just to play around with ideas a little. As a result, I've been thinking about remixes a lot. I've done about eight in the last four months. My initial reaction was to make a list of my favourite ever remixes, but trying to pin that down would have been impossible. So instead, I've decided to pull out a bunch of the remixes I'm really feeling right now.'
Read Huxley's selections below and get in the zone for Bank Holiday weekend.
N'to Stupid (Traumer Long Way mix)
Huxley: "Love Traumer anyway, but this is awesome. This reminds me of the Patrick Chardonnay, Oxia, Nathan Fake era – which was a big sound for me when I was around 19 years old."
Marcelo Cura Onenone (Arado remix)
Huxley: "I love this – a groovy bassline and I also love the live elements of the beat. It goes off every time too."
Exercise One 12 Years (Sigha's Version)
Huxley: "I'm a big fan of Sigha and I especially like the heads down nature of this remix. Not too hard but still bangs like a motherfucker."
POPOF feat. Arno Joey​ Lidl Girl (Magda remix)
[Track not available online]
Huxley: "What a groove on this! Not much else to say. As always from Magda, it's brilliant."
Jesse Perez What You Say About My Momma (Truncate remix)
Huxley: "Wait for that drop. Oi fucking oi."
Formation Pressure (Huxley remix)
Huxley: "Probably the best remix of a band I have done, in my opinion. The vocal makes this tune, and it was a pleasure (get it?) to remix."
Zigg Gonzales The Kind (Storm dub)
Huxley: "Quality loopy house music. The power house label is known for tough house music and this stick to the same mold, which is all good for me. Big tune."
Andre Kronert The Throne Room (Len Faki dub)
Huxley: "Probably my favourite techno producer remixing another producer's music I love. This one couldn't fail! Simple but massively effective."
Brassica Tears I Can Afford (Bicep remix)
Huxley: "I just got this the other day. Think it's from Brassica's new album, with a great remix from Bicep. I love the musicality and synth work."
Huxley plays alongside the likes of Ben Klock, DJ Koze, Mano Le Tough, Ben UFO, Floating Points, John Talabot, Henrik Schwarz and more at Lost Village, May 27th-29th (info). Listen to Huxley's Dummy mix here.