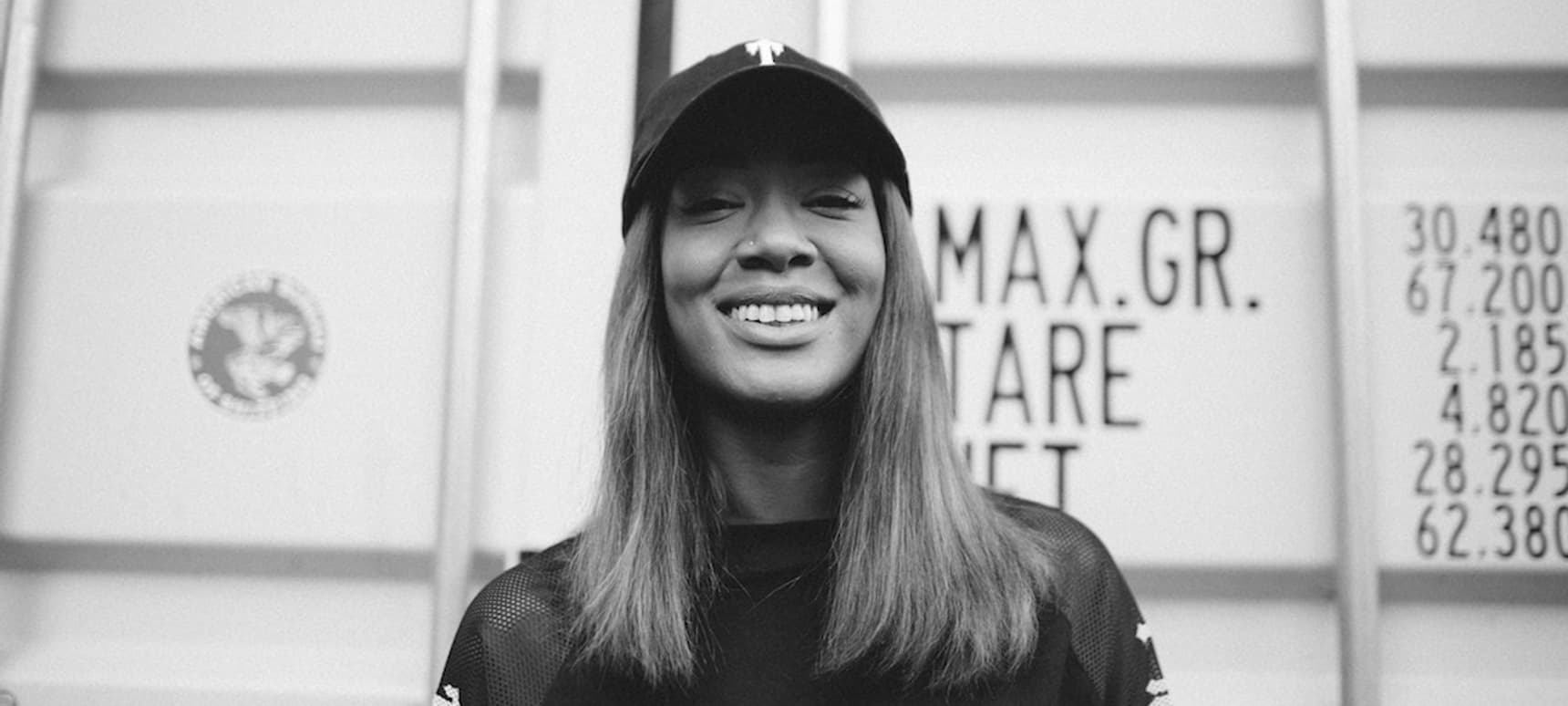 13.10.2016, Words by dummymag
The 10 best rhythm and grime tracks, according to Sian Anderson
Rhythm and grime never really got the props it deserves. Sure, in the early years of grime – which has always been an intense, frantic and male-dominated style of music – a slower and more melodic substitute didn't really fly. Especially for a then 12-year-old such as myself, who was jumping the highest he could to Lethal Bizzle's Pow. But hindsight is a glorious thing and, listening back to some classics in preparation for this introduction, I get an instant feeling of nostalgia and a guilt that I judged too soon.
Despite some painfully cringeworthy moments, rhythm and grime, for the most part, does the job. It's music for the sensitive mandem with a love for the ladies. The UK's version of slow jams in the early years of the new millennium, but with a lyrical edge, and one you can be passionate with your other half to. While it may not be so popular now, back in the mid to late '00s, grime artists used such tracks to show a versatility in their game, while attracting a female audience who could ride out to the slower, more affectionate vibes. It served a purpose and warmed up the glacial sounds of grime, making it a more marketable genre.
R&G means much to Sian Anderson, a true tastemaker in the UK urban scene. From having her own weekly grime show on BBC Radio 1Xtra to contributing words for Noisey and The Fader, to running her own PR company, to DJing around the world, the 25-year-old literally does it all. Let's not forget her skills as a TV presenter either. Thinking about it, it's a miracle we managed to sit her down for this list because she is so busy!
But Sian knows the absolute ins and out of a genre that she loves, and gives young and emerging talent their chance to shine at every opportunity. A true gatekeeper if there ever was one. And she's also down with the R&G heavy.
Read through Sian's selections of the best rhythm and grime tracks below.
Tinie Tempah Wifey
Sian Anderson: "Produced by Flukes, this is the ultimate R&G riddim. London 2006. Every single man wanted a wife when this song came out and every single girl wanted to be somebody's wifey on a "wear ya hair to the side, blue jeans, nice shoes, and a yellow top" flex. It really set the trend for 'girl tunes' in grime."
Tinchy Stryder feat. Cyleena Something About Your Smile
Sian Anderson: "This track is produced by the R&B king Davinche and was on Tinchy's 'Star In The Hood' album back in 2007. It's my favourite Tinchy song to date and was a crossover song for the artist, who obviously went on to sell millions and have the title of Best Selling UK male the following year."
DJ Ironik So Nice
Sian Anderson: "DJ Ironik was the MC that everyone loved to hate, every track was so cheesy but so good at the same time. This was a pop love song produced by Rude Kid, who today is one of the hardest grime producers out there. It's like an oxymoron, but so nice."
Kano Brown Eyes
Sian Anderson: "AKA the finesse-game-forever tune. You can be a guy with the worse game ever but quote 90% of the lyrics of this song to a lady and you immediately get pulling power. Conceptually everyone has had that feeling of not wanting to fall in love with someone, but loving him or her anyway cause they hold it down for you. This song is from 2007 but it's timeless."
A List Midnight Lover
Sian Anderson: "No word of a lie I cringe every time I watch this video and see J2K, Wiley, Wrigz and Brazen trying to be sexy. It's sooooo jokes. I think even Wiley knows it's jokes cause he's blatantly holding a laugh in through his whole scene. The tune is so hard though and you can't deny it – the lyrics, the beat, everything. I wasn't even mad at the auto tune on this either AND it was a free download on Wiley's 2010 zip files (and we all love a freebie)."
JME feat. Special K & Jewels Oh
Sian Anderson: "This is still one of the best R&G beats ever made. I first heard it as a DJ Q instrumental and I was hoping that no one would ever vocal it, then JME came and owned it with this, telling a story about his girl, with his own singing and harmonies on the chorus. He really felt this tune, it wasn't a joke. He was there in the studio vibing, and I rate that."
Bashy feat. Loick & Jamelia We Can Do Anything
Sian Anderson: "This was Wifey Riddim number two for me, taken from the 'Catch Me If You Can' mixtape. I'm from the Ja Rule & Ashanti era, so this one was a personal favourite as it gave me that nostalgic feel. I reckon this song was underrated at the time. We should bring this song back."
Sadie Ama feat. Kano So Sure
Sian Anderson: "Sadie and Shola Ama mate. The first ladies of grime in 2004 but this tune, in particular, was like a response track to all the mandem who were making them. It was so necessary and so needed, then Kano featuring and Terror Danjah producing it just certified the track further."
J2K feat. Devlin, Wiley & Shola Ama Trouble
Sian Anderson: "This is the most underrated track, and it should have been up there with the others in terms of the reach it had. Deep bars and flows from everyone involved, with the sweetest sounds of Shola Ama. It's just effortlessly good."
Terror Danjah feat. Ruby Lee Ryder Let Me Be The One
Sian Anderson: "Ruby Lee Ryder absolutely kills this tune. The vocal is wow. I don't know how she made this tune with Terror but they smashed it. I don't know if this is grime, dubstep, R&G, or all three – but it's just honey in the headphones. I've heard there's a 2016 version dropping on P Money's upcoming 'Live and Direct' album, so the tune will have a revival."
Sian Anderson plays alongside DJ EZ, TDQ, Mistajam, AJ Tracey and more at Warehouse Project, Manchester on December 3rd (info).