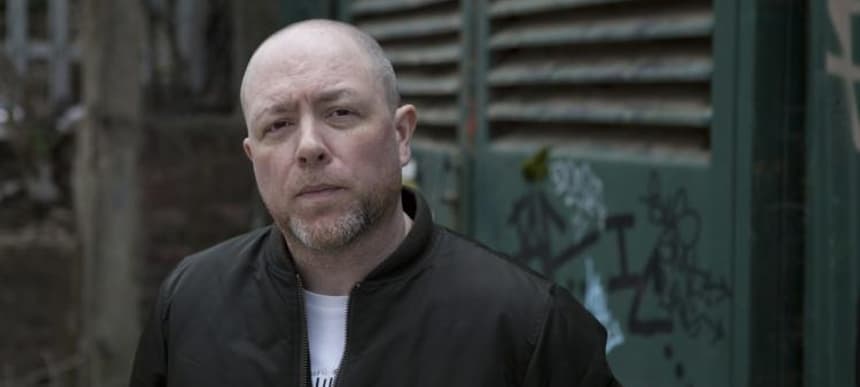 29.10.2018, Words by dummymag
The 10 Best Rising Techno Talents, according to Ben Sims
The UK techno legend runs us through the best up-and-comers on the scene...
It's a nice thing when an artist who can be considered a legend in their field bigs up up-and-coming artists rather than just their fellow OGs. The same can be said for UK techno veteran Ben Sims, who likes to pepper his sets with releases from newcomers. He's set to drop his 'Tribology' mix compilation next month on Machine (the label he co-runs with Kirk Degiorgio), that finds works from the likes of Robert Hood and Steffi sitting alongside cuts by new faces Blasha & Allatt, Charles Green and Alienata – with a policy of everything on there being 100% fresh.
Ahead of him playing fabric this weekend and the 50-track mix dropping, Dummy asked Ben Sims to run us through the ten techno artists he has his eyes on at the moment.
–
1. Blasha & Allatt

"I first met these ladies when I played one of their excellent Meat Free parties in Manchester about four years ago and loved their energy and enthusiasm. We have continued to work together as often as possible since and they've played a few Machine stages now (at Field Maneuvers, Dockyard festival and Boiler Room) plus are on the line-up for the big fabric takeover, so getting them on board for the compilation with their 'Broughton 93′ was a no-brainer."
2. Mike Gervais

"I was playing a few of Mike's productions on my NTS Show, Run it Red, and in sets before we met after my set at the Movement festival in Detroit and started to communicate directly to work towards some exchanges and projects. I'm really into his solid and hypnotic cuts and so far he's released on Symbolism plus has two cuts on the Machine comp. I've also remixed him for his System label and played his killer parties of the same name in Minneapolis three times."
3. Stef Mendesidis

"I bought his EP on Cleric's Projekts label at the start of the year and played it a lot so got in touch with him via SoundCloud and he started sending over more material. In addition to the Tribology comp track, he has a cut on a forthcoming Symbolism various artist EP and we're working towards a solo EP too. His tough, no-nonsense approach to techno is both refreshing and highly playable."
4. Alienata

"As someone who grew up with the first wave of electro as my soundtrack I've always found it a bit of a challenge to appreciate modern takes on it, to be honest, but Elena's approach of fusing it with Detroit-flavoured techno and classic electronica styles works so well. As a DJ she's one of the most exciting recent breakthroughs and her productions are great too so I'm keen to hear more. Really happy to get her involved in the Tribology project and to join us for the fabric takeover."
5. Charles Green

"I first heard his music on ASOKs 'Four Triangles' label last year and I played both of the RDT cuts off the 'Soul Figures' EP to death so was keen to get more beats from him in my sets. His raw cuts are definitely working for me and while having a modern feel, also remind me of a lot of the tough-edged '90s techno I built my reputation playing. We've now been in touch a while and as well as the comp inclusion, there's a solo EP forthcoming too."
6. Avision

"I was hammering a few of Anthony's tracks off his first EP for Mark Broom's 'Beard Man' then seemed to be playing at least one cut off every EP I heard after. He does that jacking, funked up vibe so well! We met in NYC late last year and started to communicate about some ideas. His debut vinyl release 'Culture' just dropped on Hardgroove and he was an obvious choice for inclusion on this comp."
7. George Tounisidis

"George contacted me via SoundCloud a few years back with some cool unreleased tracks, I think Zak (DVS1) had been playing some of them and he suggested getting them to me too. I'm very happy he did. I've been supporting his music for about five years now and in addition to the track on Tribology he's had music on my Hardgroove and Symbolism labels too."
8. Insolate

"A couple of her productions as 'Miss Sunshine' caught my eye and we met when both playing a 'deeply rooted' night at Rex in Paris in 2015. Since changing her artist name to Insolate, the quality and consistency of the productions has continued and I've played quite a few cuts on my 'Run It Red' radio show on NTS, so getting her involved in the Tribology project was a natural progression and we've been discussing some machine tour dates too grin"
9. Cadans

"Jeroen (Cadans) is someone who's been increasingly on my radar over the past few years and I recently tapped him up for this comp and my Hardgroove label. He's put music out for Clone and via my friend, Darko Esser's labels as well as collaborating with Randomer. He's actually already got a strong following in D&B as Icicle too. The final date of our tour sees his live set debut so I'm pretty excited to check that out."
10. Tasha

"I've known Tasha a good few years now – her Neighbourhood nights in London and its offshoot label have really helped mark her out as 'one to watch' across the scene. Her track in the zone is her debut vinyl release and is a working very well in my sets, so I'm really looking forward to hearing more studio output."
'Ben Sims presents Tribology' will be released by Machine on November 16th.
Find tickets for the Machine fabric takeover here.