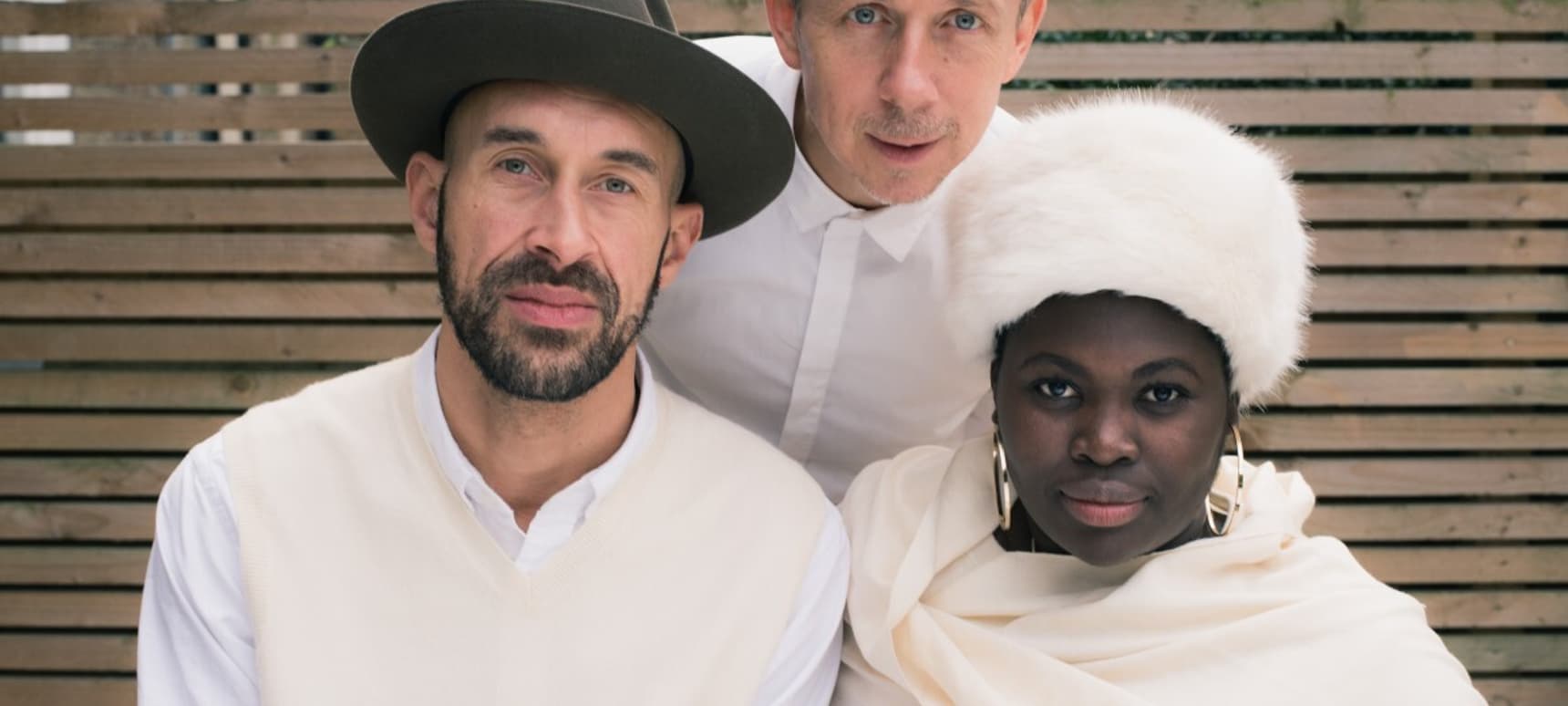 17.03.2016, Words by dummymag
The 10 best rumba tracks, according to Gilles Peterson and Crispin Robinson
From the working class communities of Havana and Matanzas to contemporary dancefloors around the globe, rumba music has been an essential part of Cuban culture since the late 19th century. Interweaving joyful vocal improvisation, polyrhythmic spiritual drumming and life-affirming dance, as a direct result of its historical relationship with the slave trade, rumba represents a unique collision between West African and Iberian musical styles.
Often referred to by musicologists as the 'rumba complex', the genre has grown to encompass three main styles of rumba, Guaganco, Yambu and Columbia, as well as a multitude of minor styles. In testament to its growth and development, rumba remains a vital force in Modern Cuba. As Brownswood Recordings Boss, BBC Radio 6 host and DJ Gilles Peterson puts it, "From the homemade claves you find in most houses to the quinto drums driving Havana's clubs, rumba influence is everything."
Since 2009, Gilles and Brownswood Recordings have worked with Cuban rum maker Havana Club to promote contemporary Cuban culture to the world through the Havana Cultura platform. In the latest chapter in their relationship, Gilles worked alongside old friend, musician and ethnomusicologist Crispin Robinson to explore the history of rumba. This led to a three-part project: a feature-length documentary which unpacks rumba's roots and story while also looking at its re-contextualisation by the younger generation of Cuban musicians, an album of remixes of recordings of the three key Rumba rhythms and a free sample pack for producers. Featuring contributions from the likes of Al Dobson Jr, Motor City Drum Ensemble, Mo Kolours and Daisuke Tanabe & Yosi Horikawa, the remix album is an internationally-minded exploration of what's possible when rumba rubs against genuinely open-eared club music.
With 'Havana Club Rumba Sessions: La Cave' currently screening around Europe and the UK, and Gilles Peterson's Havana Cultura Band 'Havana Club Rumba Sessions' album out now, we asked Gilles and Crispin to highlight some of their favourite songs of the genre.
Gilles Peterson's five best: Cuban Rumba inspirations
Gilles' five picks, listed here, are tracks with a Rumba flavour or edge to them which he's picked up as a DJ and collector over the years. As an outsider to the rumba scene in Cuba, these are some of the key records which have piqued his interest in learning more about the roots of rumba which the film explores.
Kip Hanrahan Deep Rhumba
[Not on YouTube – check it out on Discogs]
Gilles: "Anything on American Clave is worth picking up, and I picked this 'cause it's a 12."
Daniel Ponce Basta Da Cuentos

Gilles: "This is from an amazing album, 'New York Now!', by the late percussionist. I would recommend picking this one up to anyone interested in rumba."
Jerry Gonzalez Evidence
Gilles: "This is a killer take on a Thelonious Monk track, which I still play out now. One for the dancers!"
Snowboy Guaguanco RJ
[Not on YouTube – check it out on Discogs]
Gilles: "This is the first rumba-associated record I heard about 30 years ago. And he's still active now, too – a proper legend!"
Patato y Totico Dilo Como Yo
Gilles: "A great take on a classic track. The Las Pepitas version is great too."
Crispin Robinson's five best: Rumba direct from the streets of Havana and Matanzas
These are five live recordings of some of Cuba's most influential and important rumba groups. Having these live, rather than recorded, is fitting for a genre that's always retained its close ties to the parties and ceremonies in homes and the street from which it emerged.
Yoruba Andubo Rumba en La Tropical (La Habana)
Crispin: "Heavyweight legends of rumba whose rotating personnel over the years reads like a who's who of Havana rumberos: Chan, Giovanni, Pancho Quinto, Adonis Panter Calderon, Ronald, Calixto Callava, Fariñas. Anyone who's anyone has played with them at some point. Yoruba Andabo ushered in the new style of modern rumba with more open playing and songs influenced by comparsa and reggaeton. The only reason they didn't make the film is because they were abroad when we filmed."
Conjunto de Clave y Guaguanco Remembranzas de pregones
Crispin: "Another institution of rumba music, this group is over 50 years old. Likewise, many great rumberos have passed through the ranks. Amado Dedeu, the group's director, featured in the film, brings a beautiful musical structure to an essentially improvised music style. Their recordings are seminal."
Los Muñequitos de Matanzas Así ponen a bailar las calles cubanas

Crispin: "Possibly the most well-known rumba group outside of Cuba, founded in 1952 and featuring the late Esteban Vega Bacallao "Chacha", inheritor of arguably the oldest fundamento batá drums in Cuba. Los Muñequitos are less influential now than before but still maintain the beautiful Matancero tradition."
Rumberos de Cuba Patio Egrem
Crispin: "Founded in the '90s by Rodolfo Chacon, Rumberos de Cuba have always been a mix of old and young players representing tradition and modernity. On the traditional side, there were important musicians like Mario Aspirina, Maximino Duquesne Martinez, Luis Chacon Aspirina, Lazaro Rizo, and El Gato. On the modern side, young geniuses like Jesus Lorenzo Peñalver "Cusito", Yosvanni Diaz Herrera and Lukumi. Rumberos play at Cafe Egrem every week and attract both Cubans and tourists alike, including Rhianna, who made an appearance last year the week before we started filming and brought the house down when she took to the dancefloor."
Osain del Monte Cuba te llama
Crispin: "The most influential and probably most important rumba group currently performing in Havana. Founded by Adonis Panter Calderon, they have taken the new style of modern rumba and created a powerful and exciting sound that draws big crowds every time they play. All the drummers and singers are virtuosos – Adonis, Machito, Ramoncito, Croke, Ruben, Mo Dupe. They play a couple of times a week in Havana and rehearse almost every day. They are a lethal crew. Catch them live and be transformed."
Gilles Peterson's Havana Cultura Band's 'Havana Club Rumba Sessions' is out now via Brownswood Recordings and Havana Cultura (buy) and 'Havana Club Rumba Sessions: La Clave' screening dates are here.