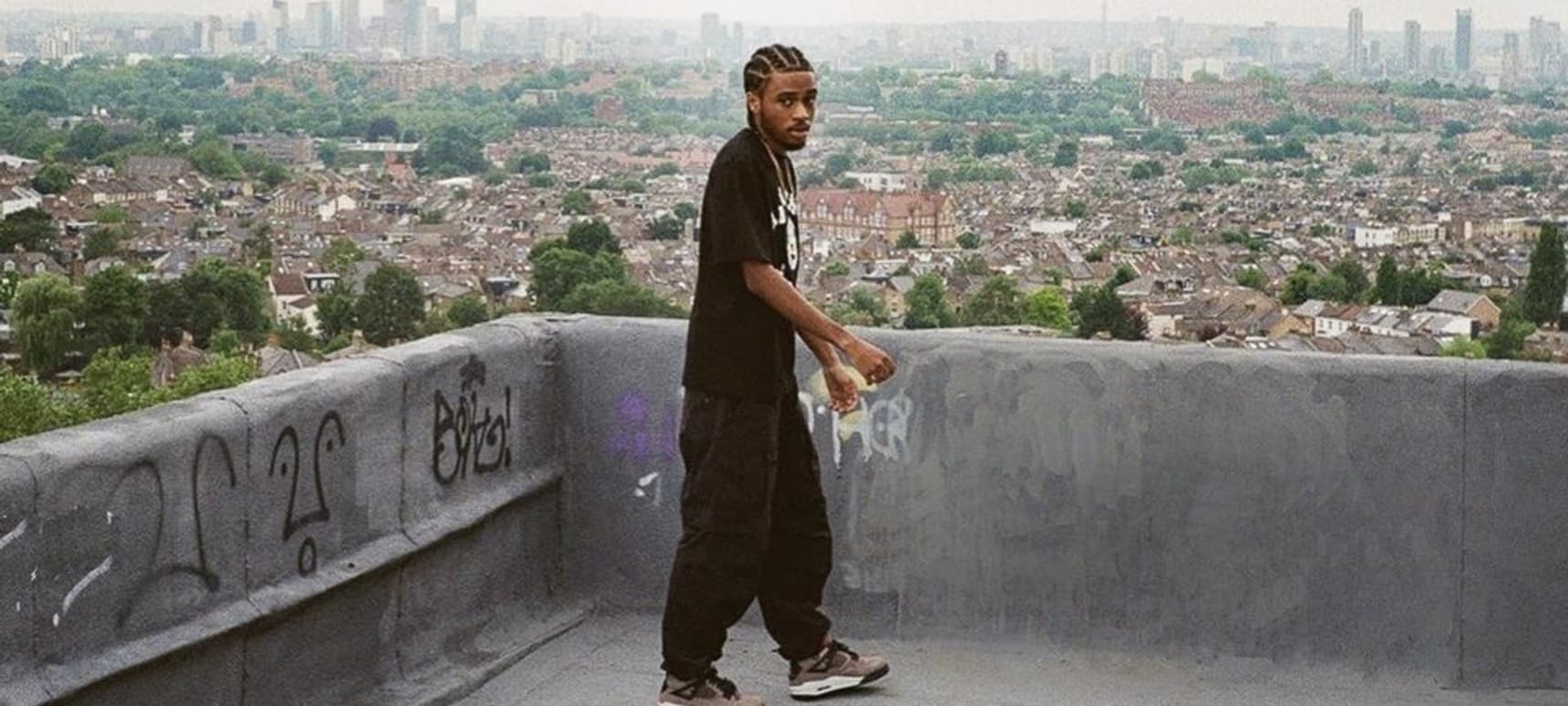 01.09.2021, Words by Maisie Goulsbra
The 10 Best Saxophone Infused Tracks, according to Venna
"I can hear/feel his pain through the way he plays on this record."
Grammy Award winning saxophonist and producer, Venna, has been making an impact behind the scenes in the music industry for quite some time now. Having already worked with names like Wizkid, Burna Boy, 6lack, Snoh Aalegra, J Hus and AJ Tracey, he gained himself a Grammy Award for his contribution on Burna Boy's 'African Giant' with 'Anybody', which he worked on with P2J. He's chipped in to some of the biggest Afrobeat sounds including Burna Boy's 'Alarm Clock' and 'Ja Ara E', plus Beyoncé's 'LION KING' album and worked across various tracks on WizKid's 'Made In Lagos' record.
The South-Londoner started playing the piano when he was six, before picking up the sax at twelve and subsequently attending performing arts school to hone his craft and prepare for his already-successful career. Venna, real name Malik Venner, describes himself as a vessel for music and is now working on a project of his own. 'Avenue B' is the latest instalment from his forthcoming debut EP 'Venology' after 'Standard', a track featuring South Kilburn rapper Knucks on a high-octane and expertly crafted jazz rap beat which sticks strongly in the minds of listeners.
In the run up to the 'Venology' EP release, Venna has shared 10 of his favourite saxophone-infused tracks with Dummy.
1. Terrace Martin – 'Curly Martin (Feat. Robert Glasper, Thundercat and Ronald Bruner Jr.)'
"One of my personal favourite records from Terrace Martin. The band on this record are some of the best. The drum shuffle, to the bass, to the sax solo. Everything is amazing!"
2. Wizkid ft Damian Marley – 'Blessed'
"I'm slightly biased as this is a record I played sax on, but it's one of my fav' records that I've played on."
3. Robert Glasper ft. Lalah Hathaway – 'Cherish the Day'
"Casey Benjamin on sax is a bad man! I heard this song in college and it blew my mind. Before this, I had never heard a harmoniser used on sax before. This opened up my mind to using pedals and extra hardware on my sax."
4. Trevor Lawrence Jr. – 'Cornerstone'
"One of my favourite jazz records: Terrace & Kamasi have amazing solos that I've heard so many times that I could sing it back to you."
5. Corbin Andrick – 'Lemons'
"I found this song years ago, and had it on repeat for ages! A proper record."
6. Braxton Cook – 'Hymn (For Trayvon)'
"This is one my fav' tunes from Braxton. I can hear/feel his pain through the way he plays on this record. He's playing with pure feeling and it's a strong song as it's dedicated to Trayvon Martin, which I feel fuelled Braxton to play with so much emotion."
7. Terrace Martin – 'To Touch'
"This is one of those tunes you can have on loop for hours. It's so gentle and soothing."
8. Christian Scott aTunde – 'The Corner'
"It's Braxton Cook on sax again for this one and he just shreds this tune to pieces."
9. Reuben James – 'My Line'
"Soweto Kinch plays sax on this one – alongside Col3trane, Jay Prince, and Vula. Soweto has been killing it for years on years. He flies around on this record effortlessly."
10. Injury Reserve – 'S on Ya Chest'
"Sax sample on this is sweet! It really compliments/makes the tune."
'Venology' is out on the 3rd September, pre-save it here.
Watch the video for 'Standard ft. Knucks' below.
Read next: The 10 Best Samples, according to Mr Jukes.