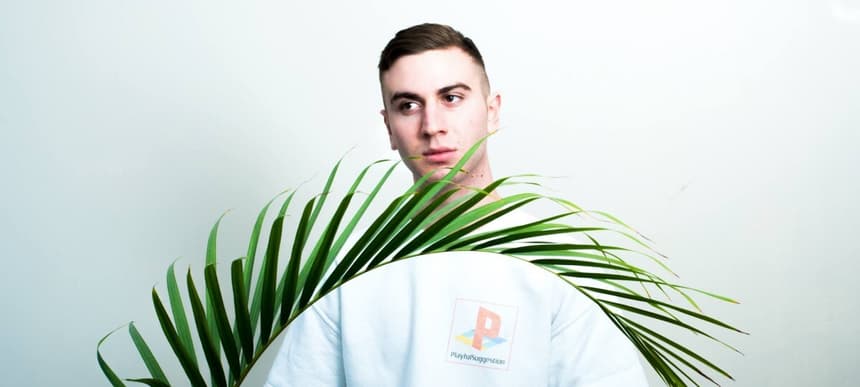 01.12.2015, Words by dummymag
The 10 best Sega Mega Drive and Genesis tracks, according to DJ Sonikku
Like a lot of '90s kids, Tony Donson – otherwise known as DJ Sonikku – grew up on a staple of Sega Mega Drive games. And of those games, the most prominent is and continues to be Sonic The Hedgehog. There's something relaxing in that twinkling sound of running through the levels and picking up golden rings, that slowly turning into a drilling blur when you're on a roll. It's a game that's influenced producers from areas such as chiptune and also had a more specific effect with samples lifted from the game, such as in Joker's Digidesign. DJ Sonikku is the latest in that lineage, his producer name being the Japanese name for Sonic.
Making music with a Sega Megadrive, he uses the Yamaha YM2612 sound chip to incorporate 16-bit melodies into breezy house jams, taking you to his Secret Island with rave whistles, curdling loon samples, steel drums and gently rolling waves. 'Secret Island' is the title of his debut EP, which is released through Lobster Theremin imprint, Distant Hawaii. The imprint is extremely new, having only started up this year with one other release under their belt. Considering its importance to Sonikku, it's only fitting that we got him to give us a rundown of his 10 best Sega Megadrive/Genesis tracks, which you can read and listen to below or via our playlist to induce a state of childhood nostalgia. Enjoy!
01. Outrun Magical Shower
DJ Sonniku: "The various themes of Outrun perfectly capture feelings of adventure and escapism. I love the Latin jazz flavour of this one, and can imagine myself driving for hours to this."
02. Streets of Rage Stage 4 (Keep the Groovin')
DJ Sonikku: "Yuzo Koshiro was inspired by UK and US dance music, which really resonated with lots of people and created a deep connection. Streets of Rage introduced me to dance music from a young age. I really like the piano melody that comes in towards the start of the track."
03. Sonic The Hedgehog 2 Oil Ocean Zone
DJ Sonikku: "I like how this level is based around oil and the music has a Middle Eastern feel to it. It's interesting hearing the Sega produce sounds belonging to different cultures. I could never get passed this level as a kid, it was really hard."
04. Sonic The Hedgehog 3 Hydrocity Zone Act 2
DJ Sonikku: "Michael Jackson's involvement in creating the soundtrack to Sonic 3 was discredited, but his input clearly shows. You can hear the American-Japanese creative crossover in this track, just as in the game itself was made by teams in both countries."
05. Streets of Rage 2 Dreamer
DJ Sonikku: "Its amazing to hear a Japanese twist on US/UK house music and it's what made this soundtrack so original. No other games at the time were using club music as inspiration due to limitations in sound technology that was available, but the Sega managed to pull it off convincingly."
06. Ristar Planet Freon
DJ Sonikku: "This really highlights the capability of the Sega's Yamaha YM2612 soundcard and the potential it held. It could be really gritty and yet also very calm and melodic. Other systems at the time, like the SNES, sounded generic in comparison."
07. Sonic The Hedgehog 2 Casino Night Zone (2 Player)
DJ Sonikku: "The sound of the bass guitar is great on this. I love the concept of digitising and emulating real life instruments and this track really highlights the process. I used this bass guitar sound on Land of Sky."
08. Streets of Rage 2 Go Straight
DJ Sonikku: "This one is a classic and one of the most iconic openings to a Sega game. It wouldn't sound out of place in clubs today and I can definitely hear this as an influence on Soichi Terada."
09. Sonic The Hedgehog 3 Ice Cap Zone Act 1
DJ Sonikku: "This stands out from the rest of the game because of that really emotive, icy melody. It's a fan favorite too. I learned how to play it on keyboard when I was 12."
10. Toe Jam & Earl, Panic on Funkotron Mellow Groove
DJ Sonikku: "This is Its one of those weird games that has a niche fan-base. The gameplay wasn't that great but it was the music and early '90s humour that hooked fans in."
'Secret Island' is available on Distant Hawaii (buy).