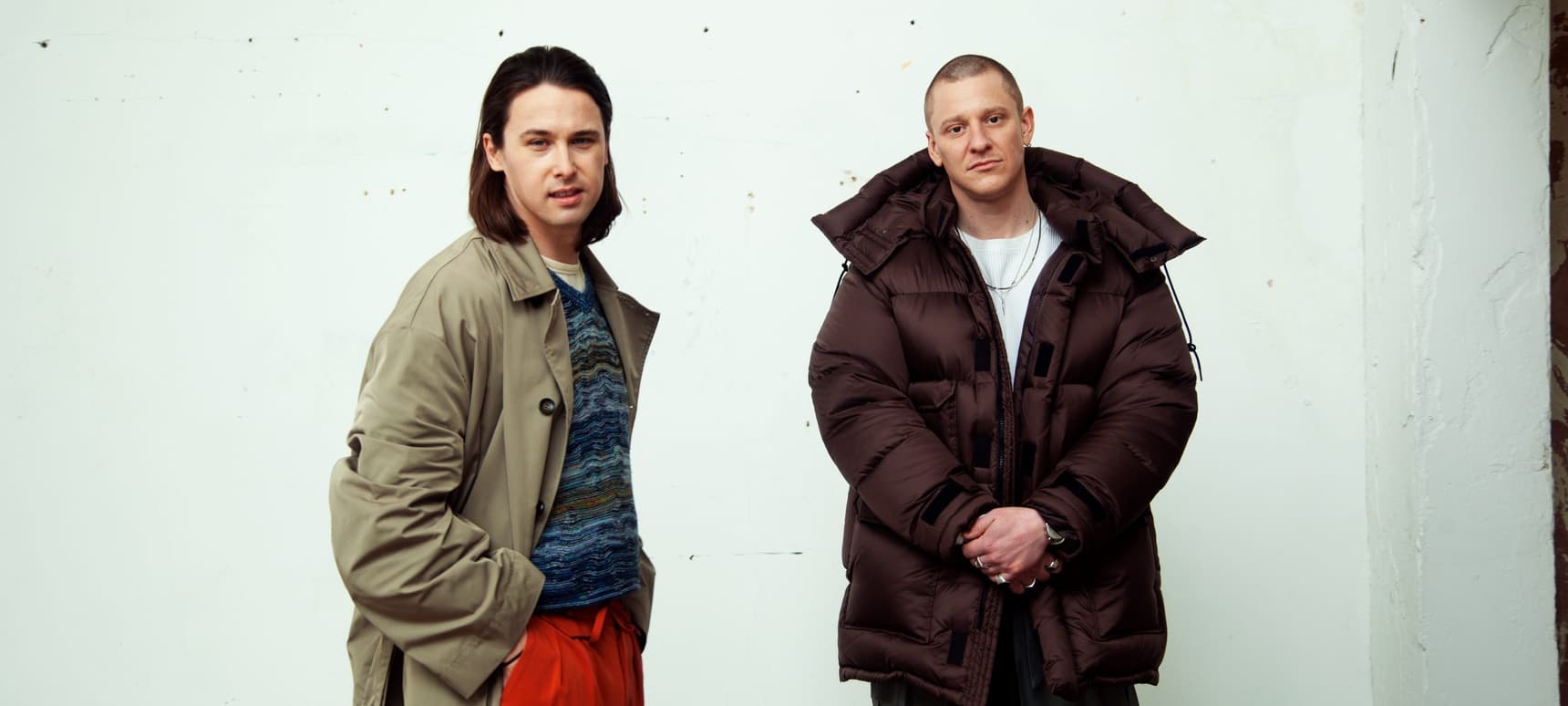 11.08.2021, Words by Maisie Goulsbra
The 10 Best Songs by The Beatles, according to Jungle
"We sent Diplo a few ideas that we'd been cooking up and he took a melody and worked it into this banger."
There is no one else quite like Jungle, whose music suggests a sun-tinged weightlessness, with those distinguishable silky vocals that entered into our lives in 2014. Breakthrough track 'Busy Earnin" featured in a big car advert and the duo have pushed on ever since via two albums, the first of which was Mercury nominated.
Recently, they have embarked upon a transatlantic collaboration with Diplo and Damian Lazarus to deliver 'Don't be Afraid', which is taken from Diplo's forthcoming album and has a choreographed music video in keeping with Jungle's trademark visual style. The track is made up of a sonic palette split three ways between Diplo with his Midas touch, Damian Lazarus with his electronic soundscapes, and Jungle bring their immediate hooks and dynamic disco.
Jungle's Josh Lloyd-Watson and Tom McFarland said; "We met Diplo in LA a few years back and got chatting about working together. We sent him a few ideas that we'd been cooking up and he took a melody and worked it into this banger. We're really happy everyone else can enjoy it now too."
The duo have just announced their highly-anticipated third album, 'Loving In Stereo', due for release on 13th August, and set to soundtrack the post-pandemic summer. To celebrate, Jungle's Tom McFarland has selected a slightly unexpected but no less welcomed '10 Best' for Dummy. Below, see The 10 Best Songs By The Beatles, according to Jungle.
1. 'While My Guitar Gently Weeps'
"George Harrison's solo record is probably the best post-Beatles album made by any of the Fab Four after the break up. While My Guitar Gently Weeps is a haunting reminder that it wasn't all sunshine and flowers for The Beatles, the power of their melancholy is often under-estimated. Unpopular opinion: Harrison was the best Beatle."
2. 'Eleanor Rigby'
"Amazing strings, and again, another track exploring the darker side of that quaint English folk sound. It's pastoral but it's also just super sad."
3. 'Dear Prudence'
"I love the story that this is about a sad hippy who was at a retreat with the band in India and wouldn't join in with the yoga and meditations. Who knows if it's true but if it is then I hope she took the good acid and joined the party eventually."
4. 'I Want You (She's So Heavy)'
"This is a song that I just never expected to hear from The Beatles. Abbey Road was the last record that I discovered and you could well be listening to early Black Sabbath. Maybe this is where metal was born…"
5. 'A Day In The Life'
"Another classic example of exploring the idea of the 'English National Melancholy' as I like to call it. It's a song that shares the same sentiment as 'Time' by Pink Floyd where they sing "Hanging on in quiet desperation is the English way". I just imagine rain, hills and the smog of late 60s industrial England."
6. 'You Never Give Me Your Money'
"Another from Abbey Road. I just love the chords, lyrics and the melodies at the start. Then you're taken somewhere totally different which is indicative of this more explorative stage of the band. Once they realised that they didn't have to play live any more, or couldn't, then the way they used the studio as a tool was incredibly forward thinking and revolutionary. They pioneered a lot of recording techniques that have become commonplace in today's studios."
7. 'Rocky Raccoon'
"I first heard this when I was 11 and only really began to understand it's deeper meaning as I got older. They were quite subtle about how they criticised religion and politics and this is a masterful metaphor."
8. 'Sun King'
"The harmonies speak for themselves. You can feel the sunlight creeping over you as you listen to it. It was brilliantly re-worked on the experimental 'Love' album that was a remix of the Abbey Road LP master tapes done by George Martin's son."
9. 'Here, There & Everywhere'
"The perfect love song. It's just the best way that I've found to describe how you feel about someone in that way. The idea of them being omnipresent, God-like, is very powerful."
10. 'Golden Slumbers'
"Short but sweet. I've learned to play this on piano as a loop so I can sing it to my kid. Maybe not getting as passionate as Paul though. His vocals are amazingly raw here. It also heralds the start of the crazy sort of medley at the end of that LP. They were really at the height of their melodic power on the later records."
Watch the music video for 'Don't be Afraid' below or listen on your preferred streaming service here.
Read next: The 10 Best Music Podcasts, according to Jamz Supernova.