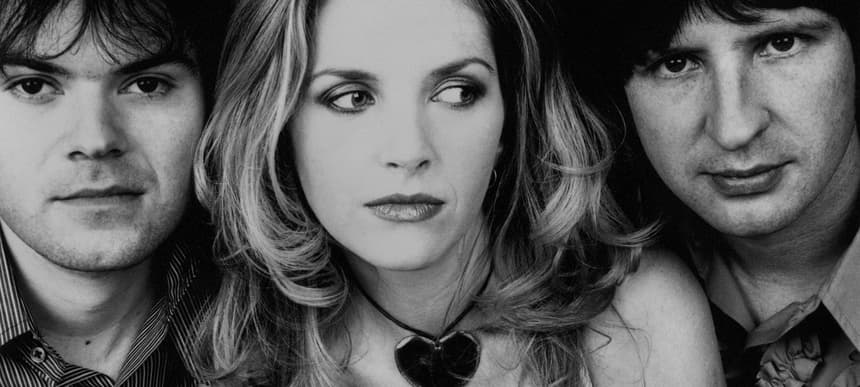 09.06.2014, Words by dummymag
The 10 best songs for a summer morning, according to Saint Etienne
English pop group Saint Etienne's quarter of a century together as a band is being documented in a new photo book. Aptly titled SAINT ETIENNE, the book is the fourth in a series of titles from independent publisher First Third Books, who specialise in high quality music books which have so far looked at Felt, Throbbing Gristle/Psychic TV's Genesis Breyer P-Orridge, and the early punk scene. SAINT ETIENNE features with over 150 photos of Saint Etienne, a complete discography, and annotations from the band's Sarah Cracknell, Pete Wiggs, and Bob Stanley.
Here, the band's Bob Stanley selects the songs that get him up on a bright 'n' breezy morning. It's a diverse array of tracks befitting of the pop collagist's output, featuring everyone from Elvis Presley to Ashanti via UK garage classics.
The Young Rascals – A Beautiful Morning

Bob Stanley: "I get this lodged in my head whenever I leave the house and the blossom's out, the bird is on the wing, and all is right with the world. Has it been used in an advert yet? Probably."

A Tribe Called Quest – Bonita Applebum (Why mix)

Bob Stanley: "School holiday atmosphere. It sounds like Neapolitan ice cream. The Carly Simon sample gives it a hint of melancholy – summertime sadness, if you like – that a lot of the best summer records have (e.g. The Beach Boys' All Summer Long). The last week of the school summer holiday used to be the worst week of the year."


Johnny Mathis – Life Is a Song Worth Singing

Bob Stanley: "A hazy one; maybe you had a few too many cold drinks the night before. Produced by Thom Bell, Philly magic, the kind of thing that was on the radio when I was a pre-teen, hanging around at Pete Wiggs's house and reading his back issues of Whoopee."


10CC – The Dean & I

Bob Stanley: "Danny Baker has described this as 'wearing a hat on the side of its head.' Not one to wake up to if you're hungover. Peppy."


The Association – Come On In

Bob Stanley: "What an invitation! Those harmonies on the coda! In the olden days, I used to start my DJ sets with this."


Sweet Female Attitude – Flowers

Bob Stanley: "As ridiculously upbeat as the Association, it dares you not to enjoy it. My favourite single of the fabled year 2000."


Ashanti – Happy

Bob Stanley: "Of all the late '90s/early '00s R&B girls, I think Ashanti had the sweetest voice. This reminds me of a summer day spent driving round bits of Kent, Ramsgate and Deal. It probably doesn't remind anyone else of Ramsgate or Deal. Great video, too."


Michael Jackson – I Wanna Be Where You Are

Bob Stanley: "This is how it feels coming out of a long winter, looking up and seeing the sunlight coming through fresh green leaves, not yet yellowing and shrivelled by too many overly hot, sticky days."


Danity Kane – Lemonade

Bob Stanley: "For many years, Pete Wiggs thought he was a relative of R White, the lemonade manufacturers. He doesn't know why he thought this to be the case, apart from there were always plenty of bottles of R White's lemonade in his house when we were growing up. This is brand new – I loved Dawn Richards' album last year and I'm pretty sure I'll be listening to this all through the summer of 2014."


Elvis Presley – I Just Can't Help Believing

Bob Stanley: "The sun coming up at 5.30, and you've just been woken up by a baby crying in one of the neighbouring flats. Dew on cobwebs and bees buzzing around outside, your loved one next to you, still asleep. Actually, this one works all year round."
First Third Books release SAINT ETIENNE on June 3rd 2014 (pre-order).