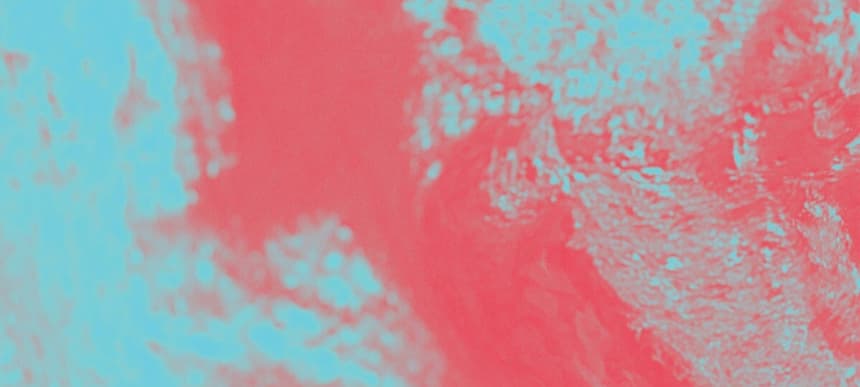 03.09.2016, Words by dummymag
The 10 best swamp grooves, according to Makeness
Enigmatic Scottish producer Makeness brightened many a day at Dummy earlier this summer with his off-kilter single on Handsome Dad Records, 14 Drops, which was also given the remix treatment by DEEK head Bullion. An romping rework of Formation's Pleasure followed, and was the perfect opportunity for the producer to showcase just how far and wide his sound can go.
Making his way down from the Outer Hebrides to London, Makeness will join us at Miranda, Ace Hotel London on September for a live set as part of Meno Records' label showcase. Drawing on passions for afrobeat, new wave, folk and Detroit techno – Makeness' performance could range from anything that including dark disco and outsider house (to everything in-between), with a few curveballs thrown in for an extra dose of dizziness.
To warm up for the occasion, Makeness has compiled 10 of the best 'swamp grooves'. We're not 100% sure on the genre's exact origins or definition but from the selections below we can gather that it ranges from rich and decadent gloop to popping candy spiked cosmic slop.
Read through Makeness' selections below and listen via our YouTube playlist.
Regiment Brian Eno & David Byrne
Makeness: "This groove gets me every time. The whole 'My Life in the Bush of Ghosts' album is incredible, but this is my highlight."
Armando Don't Take it
Makeness: "A lesson in 'less is more' from Armando."
Codek Tim Toum
Makeness: "The king of the swamp groove. I haven't stopped playing this since I picked it up. The A side Closer is amazing too."
James Mason I Want Your Love
Makeness: "The groove that keeps on giving. 10 mins of good vibes."
Tiger Rap Pon Riddim
Makeness: "Thanks to Tom Smith of Cosmic Slop for putting me onto this one. Pure brilliant."
Shadow Let's Get It Together
Makeness: "I heard D'hardest recently and fell in love, but this one from Shadow gets a little more swampy."
Moscoman Dévoué (Manfredas Remix)
Makeness: "A slice of wonderful swampy weirdness here, check the detuned guitars!"
T.O.M. Project Renaissance
Makeness: "I love how this is put together. Masters at work!"
Nahawa Doumbia Djuguya
Makeness: "A friend introduced me to 'Banani' and I was hooked instantly. This one, from the same album, is full of my favourite things: drum machine tom rolls, rhythm guitar and a heavy bass groove."
Ansome Tin
Makeness: "Industrial swamp groove – this is relentless!"
Read next: The 10 Best South African Electronic Artists, according to Toya Delazey.