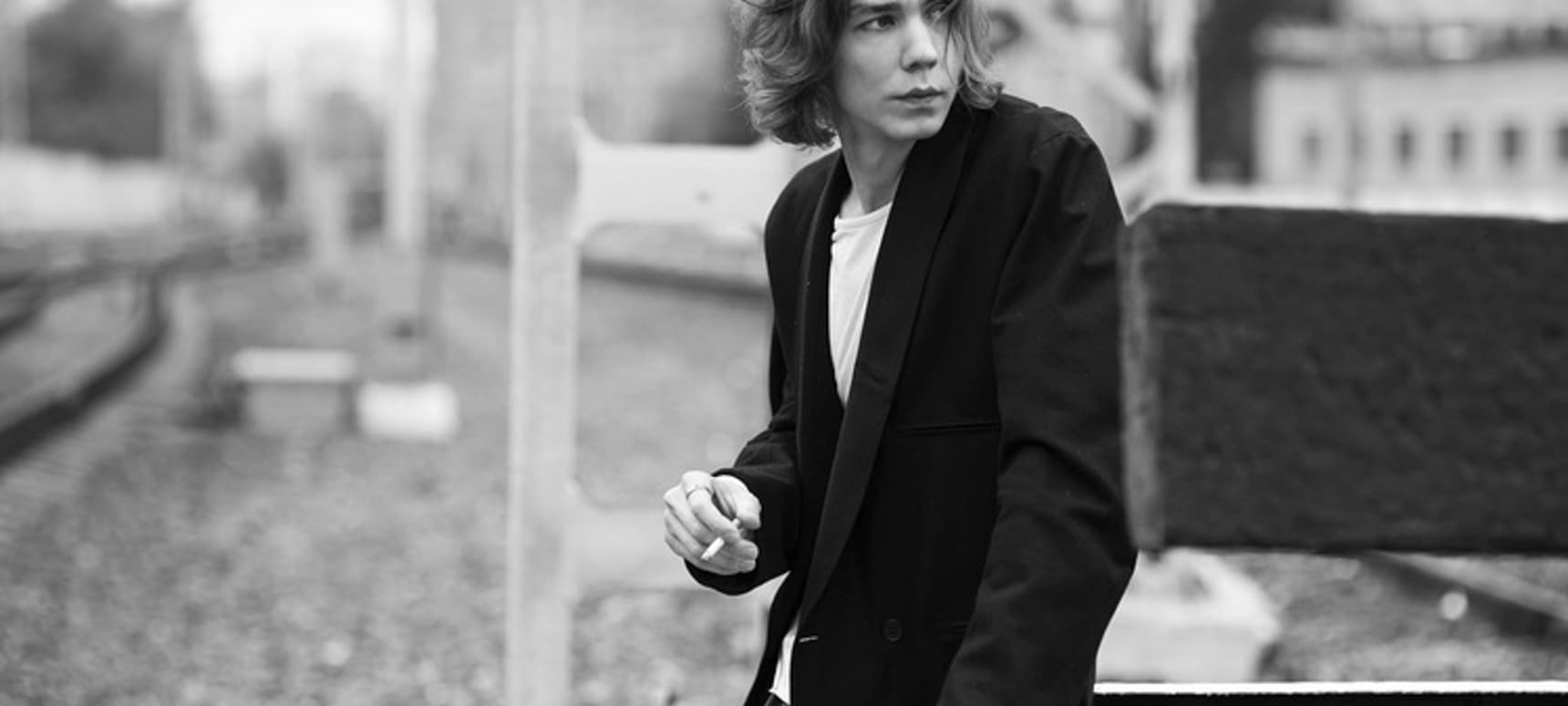 26.04.2018, Words by dummymag
The 10 best techno tracks coming out of Russia right now, according to Nikita Zabelin
If you follow Russian techno heavy, chances are you have heard the name of Nikita Zabelin. A strident local hero in his home-town of Moscow, Zabelin is one of the premier DJs on the Russian circuit. For the first X/OZ release of 2018, his five-track EP, Trans Siberian Express and, with it, Nikita brings a fresh take on minimal techno with a breadth of styles and approaches to the genre. Almost like different musical rooms on the same floor as he continues to redefine his country's musical direction. Paying homage to the scene that birthed his style, he sat down with us to break down some of the best tracks, released and unreleased, that are pumping through Russian speakers the most at the moment.
Zabelin: "Phoboz is a producer form Yekaterinburg and the owner of the label Motorlab which represents rare analogue local techno. Phoboz is playing only live sets and this track is taken from the third release of Resonance Moscow. Futuristic, groovy tune."
Erofeev – Abdumanob
"Erofeev was born in Omsk, Siberia. This groovy vocal tune is the second release of Resonance Moscow. The track itself is cool with a strange, almost African atmosphere mixed with an Asian aesthetic."
PTU – Lizard
"PTU is a duo from the Kazan city of Russia. Alina and Kamil found their own new approach to doing music and this special character you can hear in each PTU track. My favourite track from their last EP is 'Lizard'."

"This track is going to be released on the next Resonance Moscow EP . Roma Zukermann is a very unique artist from the Syberina city of Krasnoyarsk. Revenant's landscapes and aluminium factory features in this city. Roma certainly has his own vision of music and world around. You can easily find it out listening to this tune and its strange waning groove."
Unbroken Dub – Factory Preset Improvisations
This track was recorded using old Soviet drum machine Rokton and its sound really has its own character. The song is called Factory Presets because Unbroken Dub literally plays with the drum machine factory presets like tango, rock, twist, swing. The track was released on the first Resonance Moscow EP.

IC3PEAK – Разобьюсь
"Moscow-based duo IC3PEAK are famous for their dark atmosphere. Here is a track from their last album, the first time in Russian. I think this is exactly how modern Russian pop music should sound like but it's still very underground. Mostly youngsters follow them and it brings a very fresh vibe to their live shows. More of those guys collaborate with a lot of other acts coming from the new rap or electronic scenes."

Nikita Zabelin – Pluton
"This song was released on the Icelandic label X/OZ. This is two voices ambient with it's own beautiful drama inside. It gives you this feeling of a breathing planet."
Pavel Milyakov — Eastern Strike
"Endless 90s nostalgic eurodance loops. A very meta modern song that shows us a short moment of now but taken from the past. Appeared as a soundtrack for Gosha Rubchinskiy's show last season."
Spurv – Nerve
"Nostalgic garage song from Murmansk, very north of Russia. Heartbreaking bright voice melody and lo-fi recording which brings us back to the 90's raves when emotions metered a lot."
Ishome – Kentavr
"One of the most impactive Russian artists, Ishome recorded a song that defines Russian electronic itself. And this I can say because of 1700000 listings on YouTube with no release and no promo, nothing. People love Ishome because her music is something that goes directly to their hearts and they want to listen to it again and again. The only Russian electronic artist who is doing evening live solo concerts and sold out."
Follow Dummy's curated playlists on Spotify.