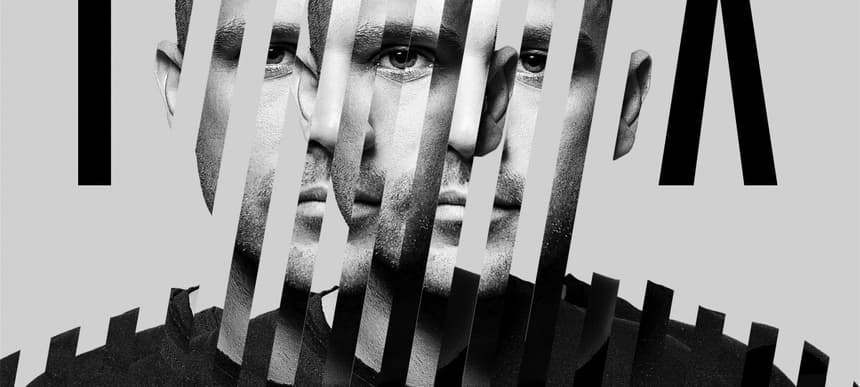 16.01.2018, Words by dummymag
The 10 best techno tracks Ilario Alicante discovered in Berlin
Livorno-born DJ and producer, Ilario Alicante's rise has been nothing short of meteoric. Kicking things off with a record-breaking debut at Time Warp at the age of 20, he has since released acclaimed productions for Cocoon Recordings, Cécille Records, SCI + TEC Digital Audio and performed famed DJ sets all over Europe and North and South America. His Living Near Africa EP struck a chord, finding its way into the record bags of credible tastemakers Sven Väth, Ricardo Villalobos and Richie Hawtin. Living in Berlin for the past eight years, Ilario has become one of Cocoon's biggest heroes, releasing a diverse range of sounds under his alias ILL-R and launching two record labels, Deep Moves and Virgos, as an extension of his creativity.
His passion really shines through everything he does from his creative and innovative productions and label curations, as shown in latest EP Figures & Echoes, an energetic voyage into the trenches of club music and culture. Remaining a clubber first and foremost, Ilario credits this mindset to helping him when crafting tracks and live sets. With techno still such a vital aspect of his repertoire, Berlin's scene has been nothing but good to him. Scroll down to check out some of Ilario's favourite tracks from the German capital, tracks he says "were really important for my musical tastes regarding techno. All these tracks came to my ears during my life in Berlin until now."
Vainqueur – Lyot (Maurizio remix)
Ilario: "This track is a special one. From the bass, to the detail of the hi-hats. It really is a great track."
James Ruskin – Scene
"You can really appreciate the striking synths and complex layering in this track. Just close your eyes and get lost in the trance-like melodies."
Shed – Fluid 67
"This track is simply amazing. It brings a great old school vibe complete with some awesome breaks."
DJ HMC – The Marauder
"DJ HMC brings back some great memories with this one, so many incredible moments in Berghain dancing to this. It's such a classic."
Robert Hood – Internal Empire
"This techno favourite is a must listen. The track is a big one in its own way."
Regis – The theme from 'Streetwalker'
"The melodic tones in this one speaks volumes. The track has a lot of character."
Rok & Jonzon – Sequential Polka
"The rolling bassline is so addictive."
Ben Klock – Subzero
"The beat really drives forward with this one. It's a great vibe."
Function – Disaffected
"I love the way this track takes you on a journey. I like the way you can zone out and really lose yourself, as soon as you press play."
James Ruskin – Work (Steve Rachmad remix)
"'Work' is techno at it's best. Turn it up loud to enjoy it in all it's glory. A Berlin techno playlist wouldn't be complete without it."
Listen to Ilario's new Figures & Echoes EP below.
Check out Dummy's curated playlists on Spotify.