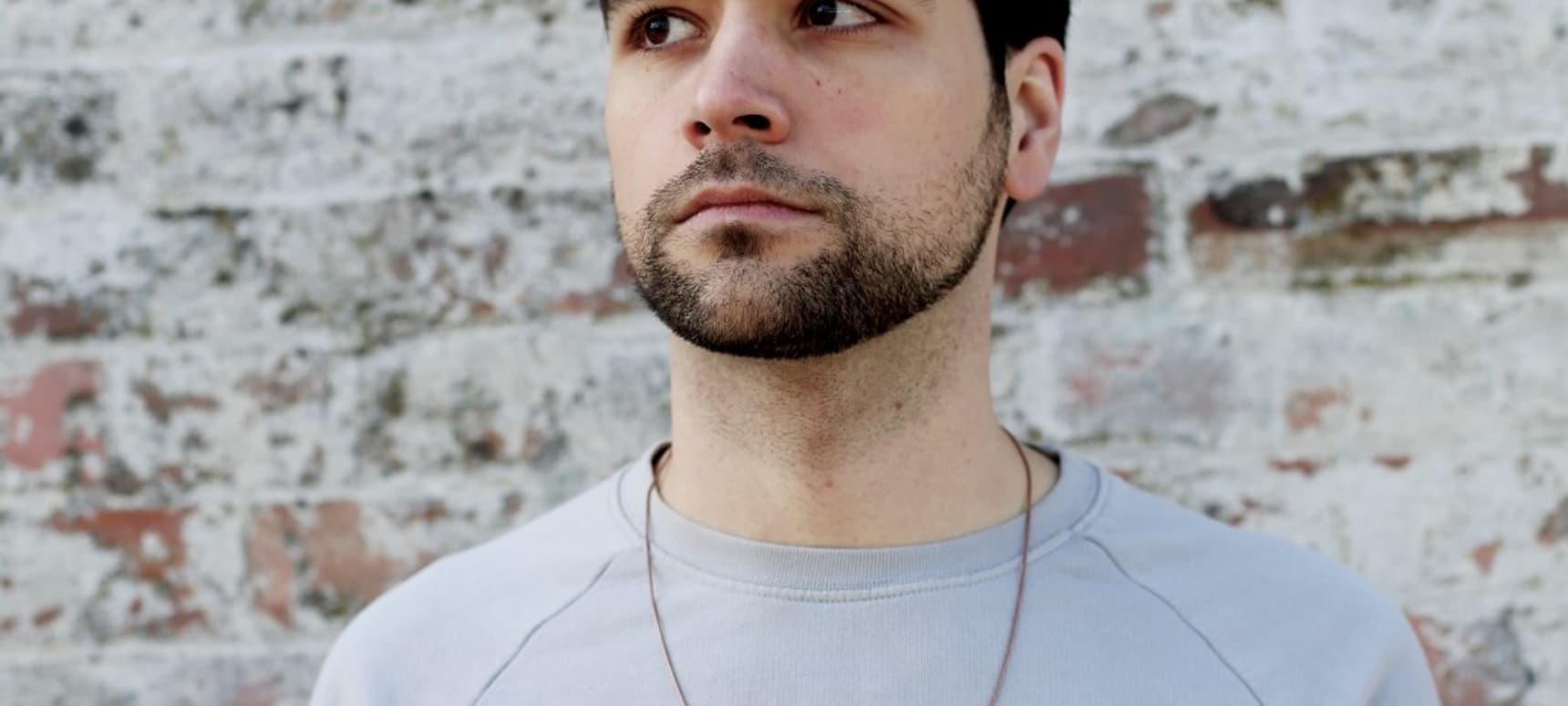 16.06.2016, Words by dummymag
The 10 best time signatures and polyrhythms, according to Mosca
Growing up on a strict diet of hip hop, jungle, indie, dub reggae, dancehall and world music – Mosca is a sucker for moody music that still packs an endless and sexy groove. Think dark-room ready cut Nike on Night Slugs, the undeniable seduction of Eva Mendes, or his mammoth underground club hit on Numbers, Bax.
Taking his sound even deeper into the reaches of late-night club territory, Mosca recently dropped his 'Cedar Wood State' EP on Not So Much. Featuring two versions of the title-track – Cedar Wood State (Vector mix) and Cedar Wood State (Volt mix) – it's bound to blow any aural cobwebs away. The Vector mix is a straightforward warehouse stomper complete with squeaking twists and turns, whilst the Volt mix winds the track into an almost baile funk frenzy, with skittering percussion taking the helm.
To mark the EP release last week, Mosca joins the 10 best series with some of his favourite time signatures and polyrhythms, featuring tracks from the likes of Dr Zygote (aka The Maghreban) and Mr. G.
Read through the producer's selections below and listen seamlessly via our YouTube playlist.
The Durian Brothers Oni Baba
Mosca: "Amazing polyrhythmic stuff from these Salon Des Amateuers guys. I would recommend most of their stuff if you like the sound of 'woody trance' club music."
DJ Lenk YYY
Mosca: "Sometimes a cross time signature just WORKS."
Stefan Goldmann Goats Guts
Mosca: "Would you like to hear a story which makes me sound like a dickhead? Read on. I was going for dinner before a gig at Panorama Bar and got talking to KiNK. We talked about Stefan Goldmann and his composer dad Friedrich, and ghost hemiolas. I had the lamb."
Golden Teacher No Hemos Vívído
Mosca: "I love everything about Golden Teacher, including this trippy 3/4 number."
Portion Reform Reduction
Mosca: "One of the first records I bought, funnily enough. Like the DJ Lenk record above, it has that effortless drive to it."
Dr Zygote 36
Mosca: "Also known as The Maghreban, Dr Zygote is the beats side of things. This one is in 5/4 and has that Mulatu Astatke feel."
Mosca Cortisol
Mosca: "When you get into time signatures like 7/8 stuff can start to sound wrong (in a bad way). I tried so many versions of this before I got the main riff flowing nicely, and most people don't notice that it's not 4/4."
Mr G The Lab
Mosca: "Although it's just 3/4, you don't often see old Colin dealing in anything other than driving 4/4 – this is a wicked vibe too."
Muslimgauze Sufiq Gulf Breeze 1-2
Mosca: "A lot of Muslimgauze's stuff is polyrhythmic 'odd meter' stuff. This one throws some off kilter edits at you and a pitched down out of sync bit at the end, in case you needed some more mixing challenges."
TVO Albert Hall Chess Boxing
Mosca: "Never managed to mix this one yet."
Mosca's 'Cedar Wood State' EP is out now (buy).