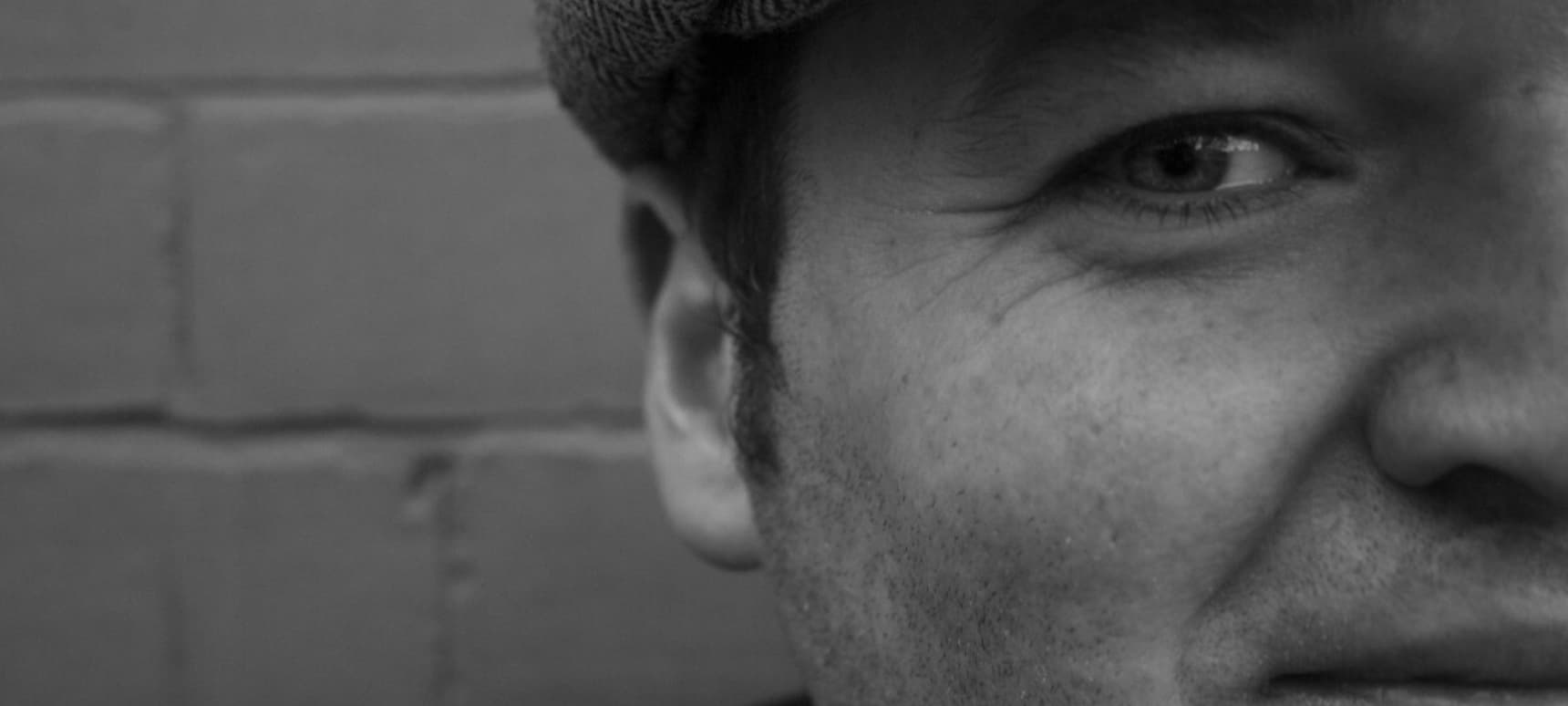 30.11.2016, Words by dummymag
The 10 best tour bus classics, according to Ron Basejam
Ron Basejam is the anagrammed and carefree side project of one-fifth of Nottingham formed group Crazy P, Jim Baron – a man who is set on creating what his biography describes as "music with feeling".
(Props if you know what the 'P' in Crazy P stands for).
Steeped in his influences across disco and house, Ron's (or Jim's?) solo project was born from a desire to channel his eclectic tastes in electronic music into an underground house feel. As well as Crazy P's insanely productive stream of singles and albums since the mid-'90s, Basejam has managed an equally impressive output with his solo work ever since the 12" debut on Winding Road in 2005, which he soon followed up with releases on Eskimo Recordings, Futureboogie, Wolf Music, Redux and an album for Yam Who's imprint, ISM Records. His soulful and remix of The White Lamp's track It's You is a must listen for those lazy and hazy evenings when even the thought of techno gives you "the fear".
After joining forces with Manchester's Neil Diablo on Perdre Son Éclat in March, Basejam gets ready to wrap up a decent year at the Eastern Electrics showcase as part of Last Days Of Shoreditch alongside guests Geddes, MIINA and Willers Brothers. Going one step beyond, Ron gears up for the set by imparting some general tour survival wisdom – including late night M62 drugs amnesties, what to do if you're late for soundcheck, and an insight into selected service stations with farm shops that sell unpronounceable cheeses.
In Ron's own words:
"After nearly 20 years of zooming up and down motorways as part of Crazy P, you might imagine some tunes have transcended the usual "What is this shit?" question. Here are a few in no particular order."
Christopher Cross Ride Like The Wind
Ron Basejam: "When you're an hour late for soundcheck, let the uplifting tones of Mr. Cross prepare you for the inevitable shit-fight that lies ahead. Simply replace the 'borders of Mexico' line with 'borders of Hampshire' and you are just about there."
Post Office Rust
Ron Basejam: "Roisin Murphy's MD Eddie Stevens gives us a view into his otherworldly musical brain workings. Unbelievably this nugget remains unsigned. The brass refrain at the end puts a very different slant on the view out of the window on a rainy and grey morning in December."
Bell X1 Flame (Chicken Lips Remix)
Ron Basejam: "It's a universal head-nodding sing-a-long situation with this one. Remove all breakable items from the table. In fact, remove the table."
Andrew Weatherall Essential Mix from November 1993
Ron Basejam: "When your front of house engineer has been escorted off the midnight ferry from Dublin after being found urinating in the baby changing room, you know the trip back home is going to get a bit tasty. This mix got us there on a few occasions."
Super Furry Animals Slow Life
Ron Basejam: "One of the biggest bands on the bus, they get a fair bit of air-time. We've seen them a fair bit on our travels too. You can't pin them down. This particular number starts like the perfect acid-house record before getting truly cosmic. It shows the breadth of their palate!"
Marti Caine Love The Way You Love Me
Ron Basejam: "When the only food on the bus is last nights half eaten Pot Noodle and the only possible reconstitution is adding last nights lager leftovers, you need to feel sexy. Hello, Marti!!"
Fujiya & Miyagi Cassette Singles
Ron Basejam: "Kraut attack! Whether it be a "late night on the M62, drugs amnesty" situation or a "we've got 20 minutes before Gloucester services closes" quandary. You need pace."
Matthew Halsall Fletcher Moss Park
Ron Basejam: "This is pretty representative of the sort of thing we'd have on to soothe-a-sore-tour-head, that is if you can hear it over the constant coughing, grunting, moaning…and tears."
Medlar 'Sleep'
Ron Basejam: "This is such a great listener. It is a warped collage that can get wonderfully tricky but there's always a groove near-by. Perfect for a relaxed afternoon city to city transfer, accompanied by a packet of crisps. Perfecto!"
Brian Eno & David Byrne 'My Life In The Bush Of Ghosts'
Ron Basejam: "There are two motorway services in the UK network which are widely regarded as standing head and shoulders above the rest. Tea-bay on the M6 and Gloucester on the M42 have fabulous bespoke farm shops where you'll find any manner of avant-garde pies and unpronounceable cheeses. Here's Brian Eno & David Byrne!!!"
Ron Basejam plays the Eastern Electrics showcase at Last Days Of Shoreditch, Old Street on December 3rd (info).