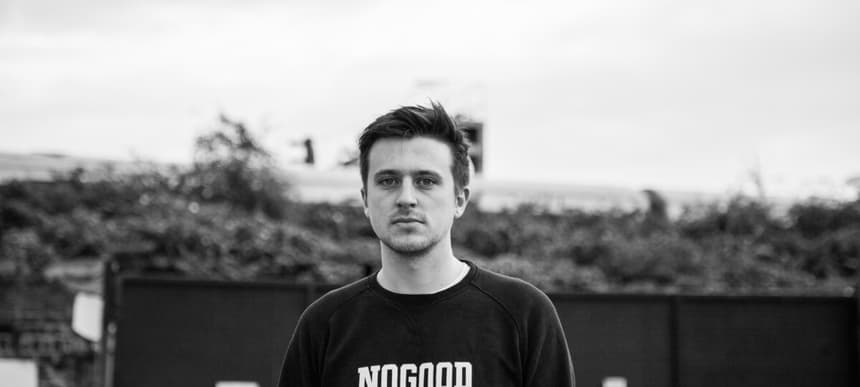 02.08.2016, Words by dummymag
The 10 best tracks for a theme park, according to Lemmy Ashton
Theme parks. Whether the word conjures up music in bushes, bone shaking wooden rollercoasters and brain shaking steel rollercoasters, mid '90s PlayStation games, vomit, thrills, or spills – it doesn't usually equate to a day-long outing with some of the world's best names in dance music. Until now. That's right…next month will see Bugged Out Weekender hold a 'Big Day Out' in Margate's prime leisure institution, Dreamland, where they invite the likes Jackmaster, The Martinez Brothers, Groove Armada, and more to play in one of the UK's longest standing theme parks.
We were more than aware that Bugged Out's very own Lemmy Ashton had a soft spot for all things amusement parks, so to mark the upcoming occasion, we tapped him up to match some of his favourite high energy tracks to some of the world's most loved rides.
In Lemmy's own words:
"Both being a member of Bugged Out and a fanatical fan of theme parks, the two seldom come together. However this September we are hosting an all day rave and afterparty in a theme park on the South East Coast of the UK, where the rides will be open – including the classic and recently refurbished Scenic Railway, which is one of the few remaining classic wooden coasters in the UK, and the only one to employ an operating brakeman.
So to combine my love of dance music, and my not so secret interest in theme and amusement park rides, I present 10 tracks that I believe fit perfectly with your regular amusement park rides."
Read Lemmy's theme park soundtrack selections below, and listen seamlessly via our playlists on YouTube and Spotify.
Dodgems
Grace Jones Pull Up To My Bumper (Discomofo Edit)
Lemmy Ashton: "An easy choice, but sometimes they're a classic for a reason. Causing an eight car dodgem pile up to the classiest edit of Queen Jones has never sounded better."
Roller disco
Sana Doris Pseudo Wind
Lemmy Ashton: "Not a regular on the theme park roster of rides, but there's one at Dreamland, so it's going in. This edit of a few of your favourite and new favourite disco numbers works well when carving out a figure of eight in flares, and there are some samples from Paris Is Burning in there too. What more can you want?
Rollercoaster
Thomas Bangalter & DJ Falcon Together
Lemmy Ashton: "With the average rollercoaster finishing up in under three minutes, a seven minute French filter house odyssey may not seem like a good match. But with the looping sampled intro taking up the usual 40-50 seconds a hill climb takes, you should be looking at tackling your first drop just in time for the bass drum to kick in. Sunshine, rollercoasters, and Bangalter 3630 is a match made in heaven."
The Big Wheel
Mr Ties 15 Minute Is Key Mix
Lemmy Ashton: "With the addition of the London Eye and the High Roller in Las Vegas, the big wheel staple of theme parks has taken on a more futuristic look that the standard gondola and spin of years gone past. The Big Wheel at Dreamland is a sunset special and takes roughly 15 minutes to make a full rotation, so make sure you're in the queue with enough time!"
Ghost train
Armand Van Helden The Boogie Monster
Lemmy Ashton: "Enjoying somewhat of a renaissance at the moment, Armand Van Helden's ode to both monsters and boogie is the only logical choice for the Ghost Train. Detuned vocals and a sliced up bass guitar guiding your way through the horrors and questionable costumes of a theme park ghost train."
Log flume
N Joi Anthem
Lemmy Ashton: "Most log flume rides enjoy a portion of darkness to it, either setting the scene like at Disney's Splash Mountain, or hiding the unattractive ride system to drag fake logs up hills like at Thorpe Park. There's not been enough piano house in this playlist, so N Joi makes it in at the Log Flume Anthem."
Drop tower
Sophie Nothing More To Say (Dub Mix)
Lemmy Ashton: "A great build up, strong synth line and a drop that makes you feel like your stomach is falling out. It's been a favourite of mine since it came out on Numbers all those years ago, but getting strapped into a chair and being dropped from a great height is almost certainly what those Glaswegians had in mind when they released it."
Fun slide
Underworld Born Slippy
Lemmy Ashton: "The fun slides require at Dreamland are a personal favourite, and they've named this wonderful five bumping, multicoloured wonder Born Slippy, so I didn't really have much choice in the track name for this one."
Rotor
Artwork Let Go Of My Acid
Lemmy Ashton: "Acid house and a spinning room where the floor falls away has gone hand in hand since the early '90s, and what better way to soundtrack the physical struggle of keeping your lunch down than lord of the dance Artwork's massive and as yet unreleased killer Let Go Of My Acid, so here's a video of Heidi playing it at Boiler Room last year."
Theme park entrance mix (aka music in the bushes)
Lemmy Ashton Sound Of Bugged Out Mix
Lemmy Ashton: "Just like a warm up DJ set, it's important to set the mood when you enter a theme park, so cue a perhaps self promotional choice for my Sound of Bugged Out mix that came out a few months ago."
Lemmy Ashton plays Bugged Out In Dreamland on September 24th at Dreamland, Margate (info).