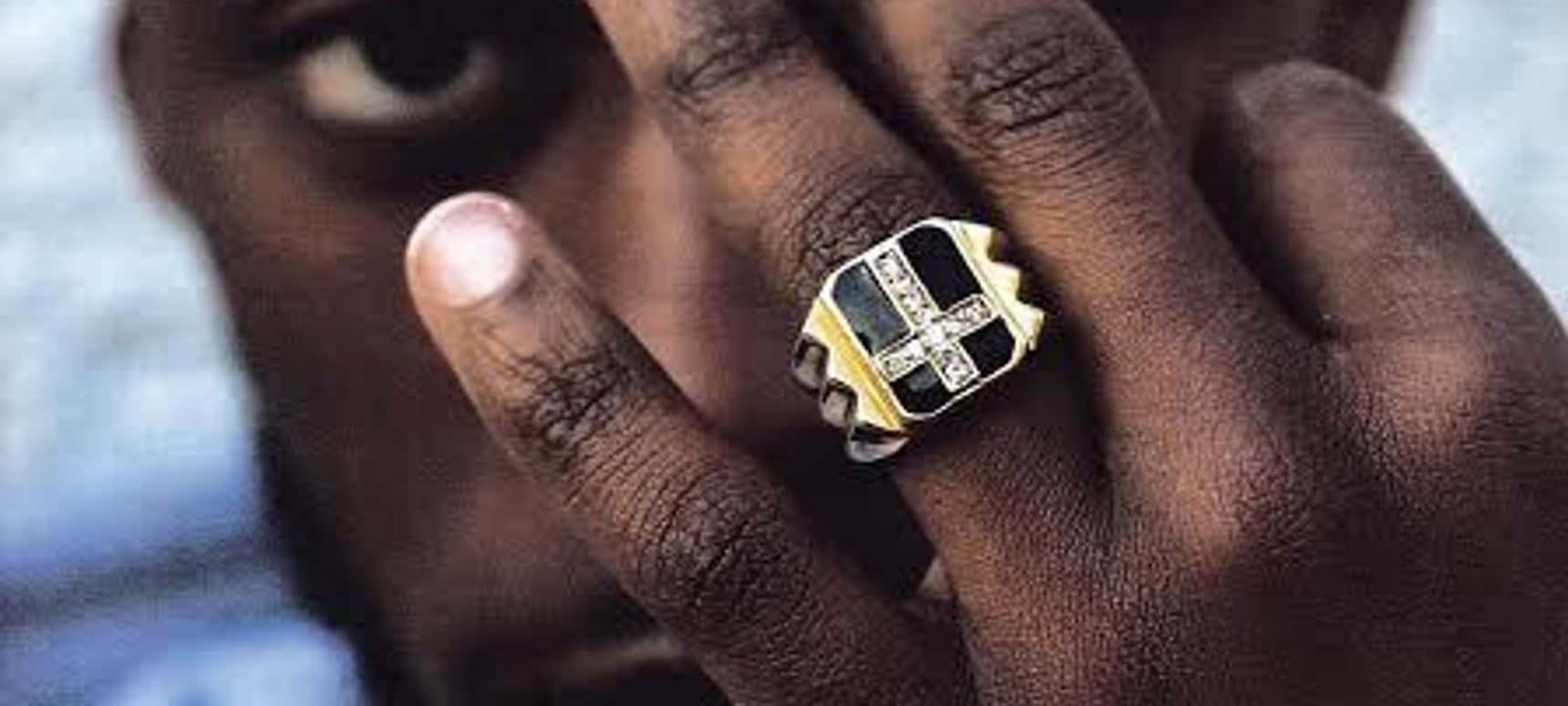 06.11.2015, Words by Natalie /
The 10 best tracks that make use of sampling, according to GoldLink
GoldLink's upcoming album 'And After That, We Didn't Talk' has been a long time coming. For the better part of the last two years, the Washington rapper has garnering hype for all the right reasons and his self-labeled "future bounce" sound has placed him firmly in his own lane within the rap world.
Like any true original, the list of influences that have built the GoldLink sound shows no continuity or focus. Like any giddy consumer, his work is indebted to Grimes, SBTRKT, Edgar Allen Poe, The Hot Boys and everything in between. It is almost a disservice to call Link a rapper. The conglomeration of DC funk, Afro-Caribbean drum syncopations and fuzzy '90s R&B isn't exactly a recipe for your standard rap release.
Suffice it to say, the sheer range of elements that are being fused together for this debut have got us incredibly excited. GoldLink has managed to energise all corners of rap music's diverse discipleship. New-school heads are excited about his defiantly youthful energy, production obsessives are holding out for the polyrhythmic instrumentals he's going to spit over and old-school traditionalists have fallen in love with his faultless flow and – crucially – his love for nostalgic sampling.
Much like Vince Staples' 'Summertime 06', 'And After That, We Didn't Talk' looks set to uphold the view that some of rap's most exciting releases in 2015 are going to come courtesy of newcomers. If the singles are anything to go by, Link's spirited blend of parlance and party music is about to explode. Before his schedule fills up for the next decade, we got him to dig into his record collection and hit us with 10 of the best hip hop tracks that make use of inventive sampling across the board of musical genres.
Peruse GoldLink's selections below or listen here via our YouTube playlist.
01. Stereolab Flowers Called Nowhere
GoldLink: "Sonically, this spawned ideas in so many places. Tyler, Pharrell, Madlib, the list goes on. Maybe the most mellow, tranquil song about sadness there is."
02. Common Break My Heart
GoldLink: "A very underrated soul flip of George Duke's Someday.'"
03. Prince Black Sweat
GoldLink: "Nastiest falsetto of that decade, in more ways than one."
04. Quadron LFT
GoldLink: "Coco may have the sweetest voice to ever come out of Denmark, and one of the most unique ones out right now. LFT couldn't have been a more perfect introduction to that album."
05. Jai Paul Jasmine
GoldLink: "Some songs you really wish got mixed and mastered, some songs are perfect in their imperfections as demos. This is one of them, maybe the best."
06. Gwen Stefani Cool
GoldLink: "I've never really had an amicable breakup, but Gwen makes it sound like a dream."
07. Floetry Getting Late
GoldLink: "This still comes on the radio on stations my mum listens to. The Queen of neo-soul."
08. Janet Jackson Got Til It's Gone
GoldLink: "The most hip hop Janet probably ever went, and the Q-Tip feature was icing on the cake."
09. A Tribe Called Quest Bonita Applebum
GoldLink: "The definition of a bonafide classic. Tribe communicated that feeling of pursuing that curvy, curly-haired brown skin woman in just four minutes, better than anyone in history… we'll be sampling this forever."
10. Beyoncé Me, Myself and I
GoldLink: "One of Storch's most subdued beats, but you can still hear his signature keys."
GoldLink's debut album 'And After That, We Didn't Talk' is out now (buy). GoldLink plays Afropunk London on September 24th at Alexandra Palace (tickets).