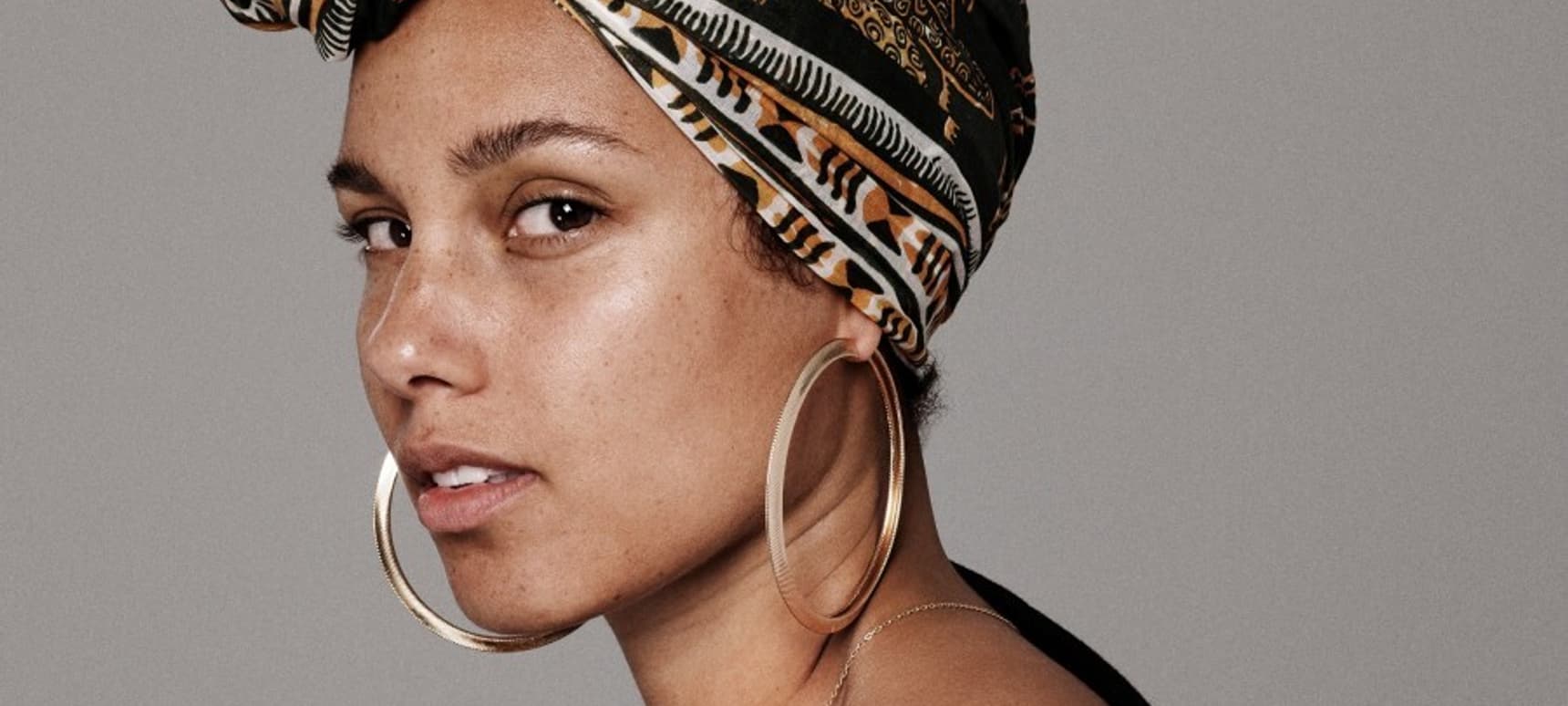 27.06.2016, Words by dummymag
The 10 best tracks that remind me of New York City, according to Alicia Keys
A singer, songwriter, actress, pianist, philanthropist, and mother – is there much out that culture powerhouse Alicia Keys couldn't put her hand to? On the mainstream music radar since her debut album 'Songs In A Minor', tracks like You Don't Know My Name, Fallin' and Girlfriend have been the soothing soundtrack that most of us crave at the end of a long day, during a break-up, pining in a romantic dalliance, or simply when we're feeling suitably chilled and just want to sink a little further into the sofa.
Making a return last week with her first release in four years, In Common is a deep-reaching single taken from her forthcoming sixth studio album. Over a rolling and radiant beat, Alicia questions a romantic exchange and the meaning of love in dishonest situations. It's the return we've all been waiting for, and leaves a taste of anticipation for the follow-up to her last full-length, 'Girl On Fire'.
Born and raised in the Hell's Kitchen area of New York City, Alicia Keys is a New Yorker through and through. So we put two and two together and to mark the release of In Common on June 24th, we got the accomplished multitasker on board to share some the 10 tracks that remind her of the place she calls home.
In Alicia's own words:
"On the new album, there are pieces of NY everywhere. It's like a love letter to NY. The sounds that I heard walking the streets and riding the train. The stories and lyrical inventions I heard on every corner and blaring out of boom boxes. The uniqueness of a city so full of individuality and 8 million stories unheard. All the corners of my city come out in sweet spots in the music. Wait until you hear the conversation it provokes in you. I love this music. Best yet!"
Read through her Big Apple inspired selections below, and listen seamlessly via our YouTube playlist.
Wu-Tang Clan C.R.E.A.M.
Alicia Keys: "This song reminds me of nights in NYC. Wu-Tang are such innovators, and sonically there will never be anything else like them. They shaped such a big side of my musical relationship."
Alicia Myers I Want To Thank You
Alicia Keys: "This song right here reminds me of NYC summers. You can sing this song at the top of your lungs and feel so free! This groove! I loved the house/disco soul vibes that were captured during this era."
Black Moon I Got Cha Opin (Remix)
Alicia Keys: "When I first heard Black Moon I lost my mind! This mixture of NYC BK swag, sing song rhyme style, and jazz shambles hip hop! So sick, and so NY."
Kool G Rap Ill Street Blues
Alicia Keys: "The piano on this song is one of my favorites of all time. It's so simple and bluesy but the verse Kool G Rap spits is so hard. One of my favorites ever."
LL Cool J Mama Said Knock You Out
Alicia Keys: "Come on! Who can't feel this?! Energy from all angles that made me feel ready for anything!"
Slick Rick Children's Story
Alicia Keys: "NY all day! Slick Rick and that storytelling style was so unique. The only one like him. I loved how he figured out how to be lyrical, funny, and serious at the same time. I guess that's the definition of sarcastic! [Laughs]."
Soul II Soul Keep on Moving
Alicia Keys: "Summer soundtrack for sure!! Although it came from across the pond NY was all the way in. Those soulful vocals over the break beat…I couldn't help but be inspired."
Sting Englishman In New York
Alicia Keys: "One of best choruses to sing along to. I discovered this song later, but I loved it instantly. I'm a person that loves titles of songs. When they are intriguing it makes you want to hear the song even more. The rhythm, vibe, and melodies were such a good collision."
Billy Joel New York State of Mind
Alicia Keys: "Perfect piano. Perfect song. Perfect city. Need I say more?"
Pharcyde Passin Me By
Alicia Keys: "I remember the first time I heard this song. I memorised every line. I loved the sweet story of unrequited love plus that video with them upside down and shot in black and white. I taught my little cousin every word too! Good memories."
In Common was released June 24th on RCA Records (buy).