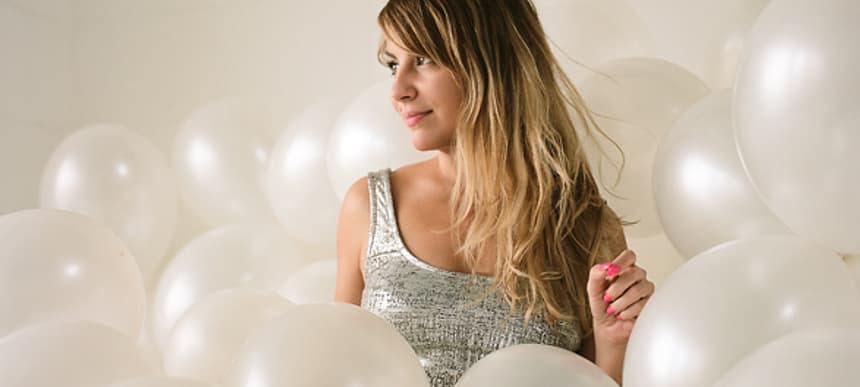 13.10.2016, Words by dummymag
The 10 most memorable tracks to hear in Sub Club, according to Nightwave
I've only been to Glasgow once, but my destination was Sub Club for a Numbers night with James Blake, Girl Unit, and Joker. It was at the height of Wut fame for Girl Unit, which about 75 pull-ups and turned the crowd semi-feral. Then the fire alarm went off during Joker's set, the fire engines showed up, and I saw somebody get whipped with another man's belt in the road outside. I can't, for the life of me, remember James Blake's set.
So, what I'm trying to say is, if you fall into the mid-20s to 30s age bracket and are at least slightly invested in dance music, then the 'Subbie' probably holds a special place in your heart – whether it's due to memories or intrigue. Somewhat of a mecca in the Glasgow scene and beyond, it's played host to some of the weirdest and wildest parties in the city, from insane Buckfast soaked birthday nights for Jackmaster and Spencer's Numbers label through to appearances in the city from dance legends such as Paul Johnson.
Moving to Glasgow around 2008, DJ, producer and part-time Egyptologist Nightwave has spent the last 8 years enamoured by the Sub Club scene – varying her time between DJing in the infamous club's booth to being deep in the throng of the crowd, seeing legendary DJs like FlyLo pass through, or hearing some of the timeless anthems that never fail to get a wave of slaps on the ceiling or leave the crowd leaning sideways.
A love supreme, Nightwave has put together a selection of the most memorable tracks she's heard in the hallowed walls of Glasgow's most notorious club Subbie, taken from her own experiences as both a selector and a punter. To get a bit more of a feel for the city's vibe, you can catch her in action as part of the RBMA tour stop-off at Barrowlands Ballroom tonight, where she'll play alongside Kölsch and I AM.
Nightwave says:
"I heard some of my favourite tracks at the Sub Club before they were released. The energy is always incredible, there is no place like the Subbie in the whole world and it has a really special place in my heart."
DJ Jean The Launch
Nightwave: "Rustie played this on one of the Numbers birthday nights just before Glass Swords came out and the place went absolutely mental. He also played Ultra Thizz for the first time that night. You can play this kinda stuff in Glasgow and no one will be snobby about it – it's all about the good times!"
DJ Funk Work It
Nightwave: "One of my favourite Funk tunes. He was taps aff in the Sub booth, downing Buckfast and all sorts."
Paul Johnson I Love You So Much
Nightwave: "It was amazing seeing Paul Johnson play at Sub Club as he doesn't tour much. This tune is so naughty and sexy, he played it much faster as well."
Mickey Oliver & Shanna Jae Never Let Go (Drumapella)
Nightwave: "Eclair Fifi and I played at Sub Club for my birthday this year. This one is off her excellent LuckyMe reissue record. The stripped back version is perfect."
Flying Lotus Roberta Flack (Martyn's Heartbeat Mix)
Nightwave: "I still play this tune after hearing it at Sub in 2009 when I first moved to Scotland. I also saw FlyLo live at Sub for the first time that year, beautiful."
The Other People Place Let Me Be Me
Nightwave: "I think Spencer was the first I've heard this play at Sub Club. Hearing this on that sound system was like a religious experience for me."
DJ Deeon House-O-Matic
Nightwave: "I played this the first time I DJed at the Sub Club, I was SO nervous! People went mental, punching ceilings and singing along. What a buzz!"
Joy Orbison Sicko Cell
Nightwave: "When I heard this at the Sub Club I remember it still being 'wrapped in mystery' and people trying to guess who made it. Glasgow troops are knowledgeable and geeky as fuck."
Nightwave Night Heat
Nightwave: "This is an old track of mine on UTTU, that I had the luxury of testing out on the Sub sound system before its release. I still play this sometimes."
Underground Resistance Timeline
Nightwave: "You can't have Glasgow without UR. This has been played so many times, everyone singing and having a super sweaty time of their life!"
Nightwave plays alongside Kölsch and I AM as part of the RBMA Tour at Barrowlands Ballroom, Glasgow on October 13th (info) with an after-party at Sub Club later (info).