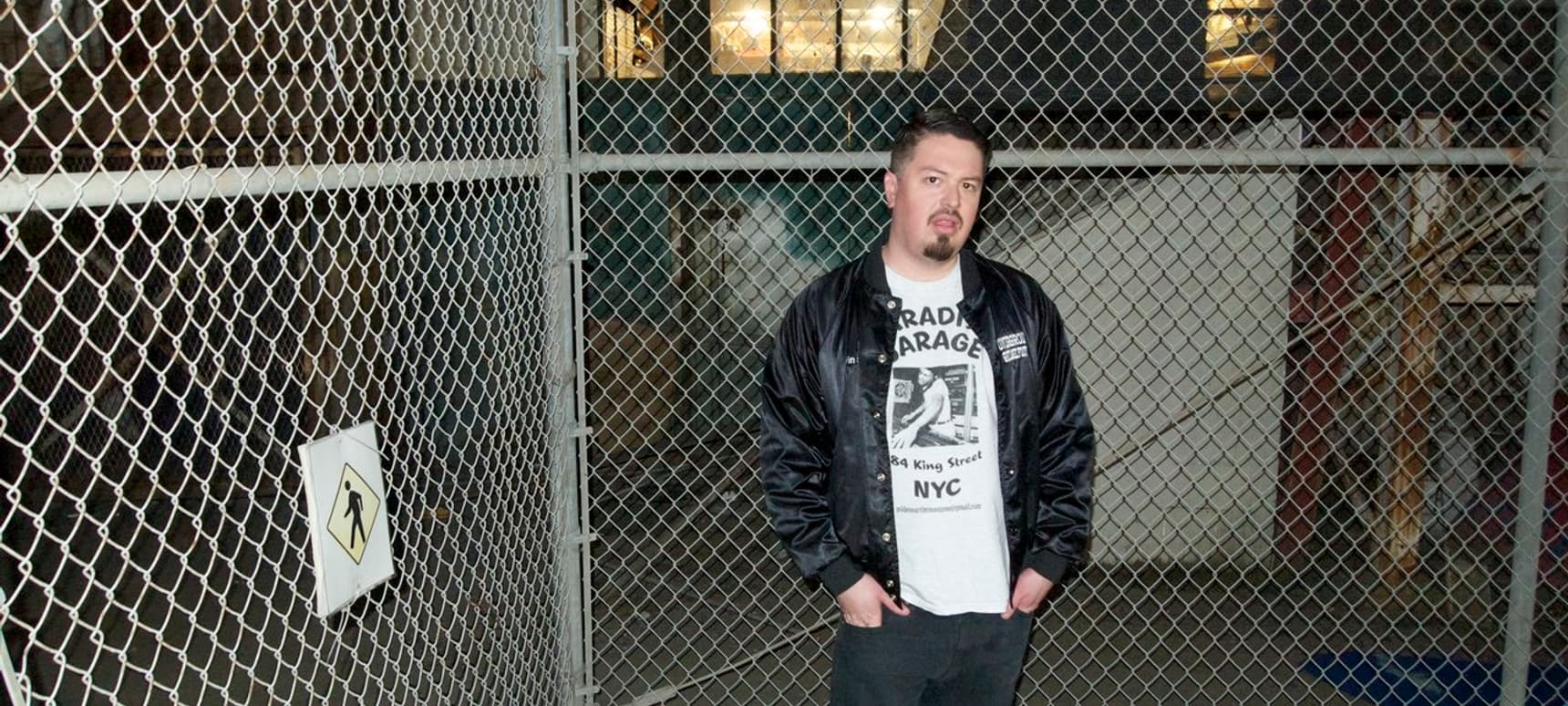 20.06.2016, Words by dummymag
The 10 best tracks to play at Club Lonely, according to Vin Sol
Back in April we shared a track, Data Signal, taken from DJ and producer Vin Sol's newly formed imprint, Club Lonely. Named after the intimate (and sweaty) clubnight he runs in San Francisco alongside Jeremy Castillo and DJ Primo.
With a name that could easily spell out a Valentine's Day rejects club, it's realistically probably a lot more like speed dating to a Chicago house soundtrack, daubed with the tagline of "safe space to play house" on one of their SoundCloud mixes. The music policy is anything that makes bodies move – ranging from deep Dance Mania cuts and Strictly Rhythm throwback tracks, as well as new school flavours on rotation from the likes of Butch and close friend of the crew, Matrixxman. If the first release from the label is anything to go by – we'd expect midwestern jack, hammering basslines, and the occasional squelchy acid line.
Celebrating the club's transition from after-hours jaunt to fully fledged label (and beyond), we caught up with Vin Sol to find out which tracks truly make Club Lonely 'bang'.
In his own words, the selections are "something for the real freaks."
Read Vin Sol's selections before and listen seamlessly via our YouTube playlist.
Chip Dilla Carbooties
Vin Sol: "Do You Wanna Ride…. Hell Yea!! Some classic call and response bizness from a lesser known Dance Mania artist, DJ Chip."
Underground Resistance Timeline
Vin Sol: "Our dear friend and fog machine operator Matrixxman dropped this one first and it has been a staple since. Wild ass house music from the 313."
Butch Rawhide
Vin Sol: "Butch laying down a master-class of sampling with this one. DJ Primo was bangin' this one before Club Lonely started up. I copped it for the other side but now I just play this one."
Roger S Get Hi
Vin Sol: "I like record to play earlier in the night, it's lowkey but still bangin! The Brass Construction sample is dope too."
Paul Johnson Soft Spot
Vin Sol: "True story…there hasn't been a Club Lonely where at least one Paul Johnson track hasn't got banged. That Dance Mania, Cajual, and Relief era of Paul Johnson is my favorite shit. Unfadeable."
DJ Flint Get A Job
Vin Sol: "Another lesser known Dance Mania artist DJ Flint comes thru with the dope flip of Prince's Head with Tiquanna 2208 on the vocals. My girl had to explain what a Dooney was after hearing this one for the first time."
Merle Mimi Likes To Dance
Vin Sol: "One of regulars Oscar loved this one so much he copped the 12" and I don't even know if homeboy has a turntable. This version is from the excellent reissue by the Stripped & Chewed crew from the Chi."
DBX Electric Shock
Vin Sol: "This one always sounds better on wax, pumpin thru the Urei 1620."
Marqui Hold Me Tonight (Club mix)
Vin Sol: "I paid way too much for this one on discogs but it's a perfect example of the freestyle we bang at Club Lonely – kinda in-between classic house and freestyle, with some fire ass female vocals."
Baby Pop You Know What I'm Sayin
Vin Sol: "Ain't down for all that wack ass house. Betta Keep That Shit Underground Fool!! This one has probably gotten more plays at my crib after Club Lonely than at the actual club, but I can safely say it's one the whole crew fucks with."