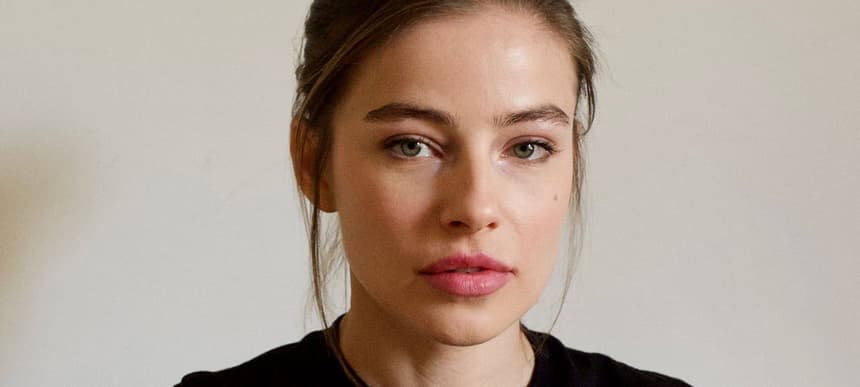 17.03.2022, Words by Billy Ward
The 10 Best Trance Tracks, according to Anfisa Letyago
"Music can work as a time machine, can't it?"
Siberian born DJ and producer Anfisa Letyago is quickly emerging as one of the new school's most influential stars when it comes to delivering bleeding-edge productions to dance floors across the world. Since moving to Naples when she was 18, the talented selector has gone on to release tracks on some of the scene's most sought after labels, including Drumcode, Kompakt and Rekids, as well as earning ardent supporters in dance legends such as Carl Cox. Splicing groovy sounds to a matrix of techno, trance and beyond, her sets continue to grow in stature with every performance.
Anfisa launched her very own label N:S:DA at the beginning of 2021, dropping her debut EP 'Listen' on the imprint and following it up with 'Nisida' a few months after. Storming into 2022 with a flurry of high-octane remixes from a star-studded array of artists, such as Calibre, DJ Seinfeld and Closet Yi, the DJ continues to solidify her position as one of techno's most talked about names with her latest mixtape 'Listen & Nisida (Remixed) Vol. 3'. To mark the release of the remix pack, we sat down with Anfisa to uncover 10 of her favourite trance tracks.
1. Robert Miles – 'Children' [Dream Version]
"Robert Miles is one of the most important trance music artists, it's one of those artists you can't help but appreciate if you really like this kind of music. I've always loved his style and his song 'Children' is simply amazing."
2. Alpha Tracks – 'Troubled Waters'
"What I love about this track is the high bpm, which makes it really feel like being in "troubled waters", and the harmony, which instead turns this sense of trouble into something totally different and pleasant."
3. Durosai – '143 In My G37'
"I've been listening and supporting this song for months because it really deserved all my attention. I was captured by the psytrance contamination Durosai used as a guideline to create this track. It gives me a rush of energy every time I listen to it."
4. Cosmic Baby – 'Cosmic Greets Florida'
"High energy beats are the keywords for this song. Imagine going for a run. Music can help you to raise your performance, you just need to find the perfect tunes. This is one of them, trust me."
5. Members Of Mayday – 'Sonic Empire'
"This song is so iconic in the trance music scene that it doesn't need any words, it explains it for itself. However, I can tell you how much I love it."
6. Twisted – 'Albion'
"We all have a series of songs that have a weird effect on us, as if they take control of our body and we no longer have the ability to decide whether to stand still or dance. When I listen to this song, I can assure you that staying still isn't an option at all!"
7. Trancemaster – 'Release It'
"If you're looking for a deep vibe and you're not afraid of letting music totally invade you, this is the perfect song for you."
8. Binary Finary – '1998' (Paul van Dyk's remix)
"Listening to this song is like going on a science fiction journey that escapes all time boundaries, I always feel like travelling through times. Well, music can work as a time machine, can't it?"
9. Oprofessionell – 'Will U'
"Have you ever been to some of my shows? If your answer is yes, and you have a good memory too, you have noticed that this track by Oprofessionell is never missing. I love it so much and it just fits every one of my sets, unconditionally."
10. Priori – 'Winged'
"This one belongs to my top ten trance tracks for its dreamy vibe, it's the perfect medicine for hard moments, when you need to shut everything down and take some time for yourself. For me, it's a soundtrack to relax to."
Stream Anfisa's recent 'Listen & Nisida' remix pack below, featuring re-works from DJ Seinfeld, Calibre and Closet Yi: