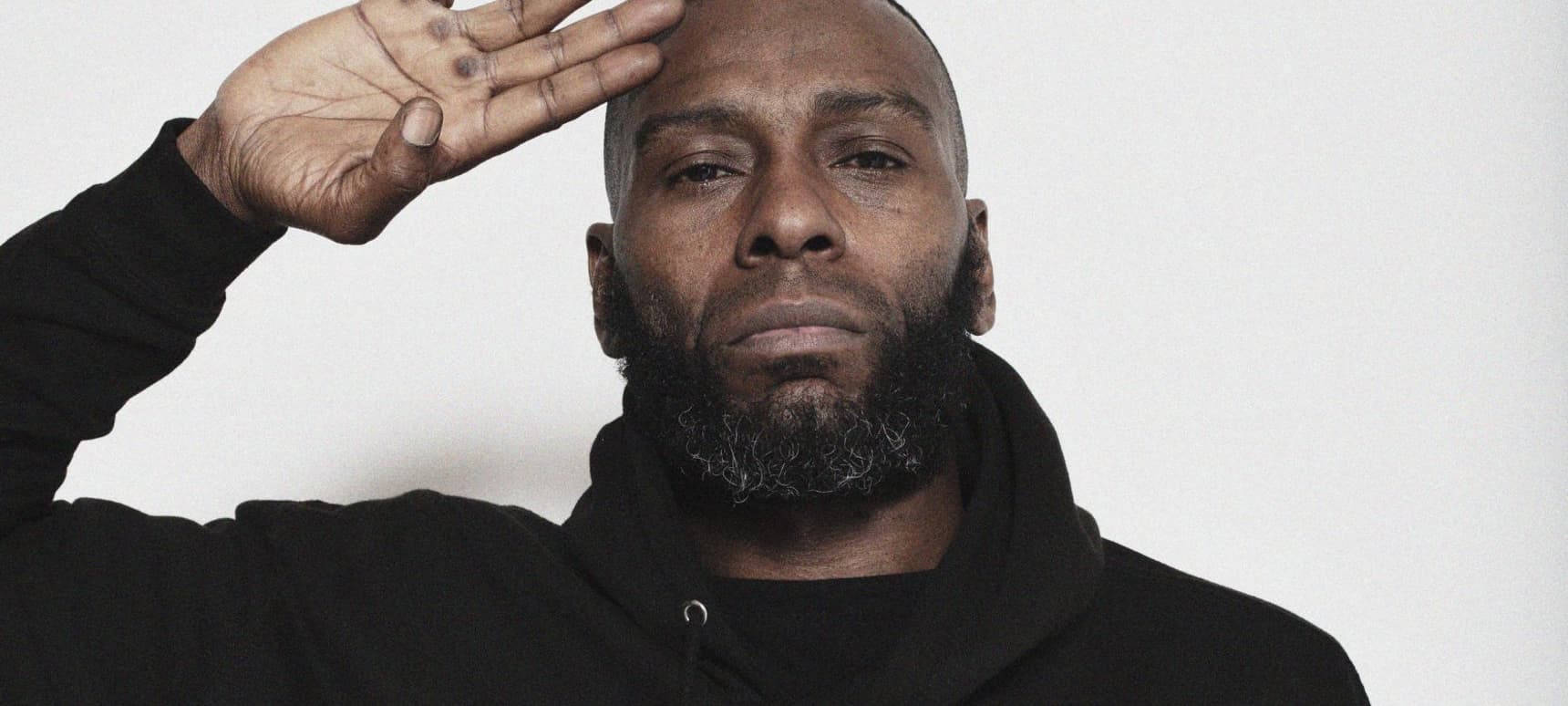 17.09.2021, Words by Billy Ward
The 10 Best Tunes To Listen To In The Whip, according to Flowdan
"This one might have been on my playlist for over six years!"
East London MC Flowdan has long been a force to be reckoned with within grime. A certified cult figure, Flowdan's career has spanned the best part of two decades and has seen him achieve critical acclaim while remaining loyal to his underground roots – something which helps to explain why the MC remains so highly respected to this day.
Initially rising to prominence with garage collective Pay As U Go, it wasn't long before Flowdan became one of the founding members of the pioneering grime crew Roll Deep. His booming voice and instantly identifiable flow proved perfect for cutting through the grainy static of grime's early 2000's pirate radio presence and the MC quickly became one of the most recognisable characters around.
As time went on, Flowdan began to carve a new niche for himself MCing over ragga-infused dubstep and much darker grime beats. Recently kicking on with his solo career by releasing projects 'Full Metal Jacket' in 2019 and 'The Red Pill' just last year, the MC now uses his experience to manage and release music from today's generation of grime artists, via his Spentshell company. His recent single 'Trenches', with Manchester-based production duo Duke & Jones, is a bass-heavy heater showing what the MC is all about.
As someone who continues to gig across the world at festivals and nightclubs, Flowdan has dug out his ten essential tunes to listen to while cruising in the whip.
1. Focalistic & Davido – 'Ke Star' (Remix) ft. Vigro Deep
"This is a remix of a song that first gave me the taste for the amapiano sound, so this a newer version of a song I've been listening to for a very long time. Bad!"
2. Moonchild Sanelly – 'Yebo Teacher'
"This is another new song for me that's been on my playlist for a few weeks now. Amapiano, South African flavour, sick."
3. Sho Madjozi – 'Jamani'
"This is an artist I've been following for around two years now. She had a hit song called 'John Cena' which changed her life and from there i've been following her progress. This song has been a particular favourite for me because it's got the amapiano sound also."
4. Pabi Cooper – 'Isphithiphithi' ft. Reece Madlisa, Busta929 & Joocy
"This is another new one to me but very addictive. I've been listening to this one a lot still. Love the bass and the percussion and I can't listen to amapiano and not listen to this song."
5. Skillibeng – 'Badman'
"This might not be the most popular Skillibeng track but it's definitely one of my favourites."
6. Rytikal – 'Where I'm From'
"This is another artist on the rise from the same camp as Skillibeng. His style is similar but he has a more detailed lyrical delivery so it's a nice compliment to the Skillibeng sound but he's a sick artist within his own right."
7. Masicka – 'Different Type'
"This particular Masicka track perfectly showcases the high quality he's been delivering for nearly ten years now. It's quite easy to have Masicka on your playlist but this is a particular song I'm feeling."
8. Busy Signal – 'Simple BBC Ting'
"This one has been on my playlist for easily three years. A very laid back, dancehall instrumental which at the time was my favourite. Busy Signal did three pieces to this instrumental but this one may be my favourite. Great vibes."
9. Dexta Daps – 'Shabba Madda Pot'
"Now this one might have been on my playlist for over six years! It's maybe the first track that made me notice this artist still. He has a very unique voice, a very street but well put together style and in this track perfectly combines hardcore lyrics with singing and melody. It's a classic."
10. Vybz Kartel – 'The Menance'
"Vybz Kartel has got too much prolific work but this is the main current song i'm jamming too. He appears more times than anyone else in my playlist because he's got so much good music."
Stream 'Trenches' by Flowdan and Duke & Jones below:
Read next: The 10 Best Grime Freestyles Of All Time, according to Oblig