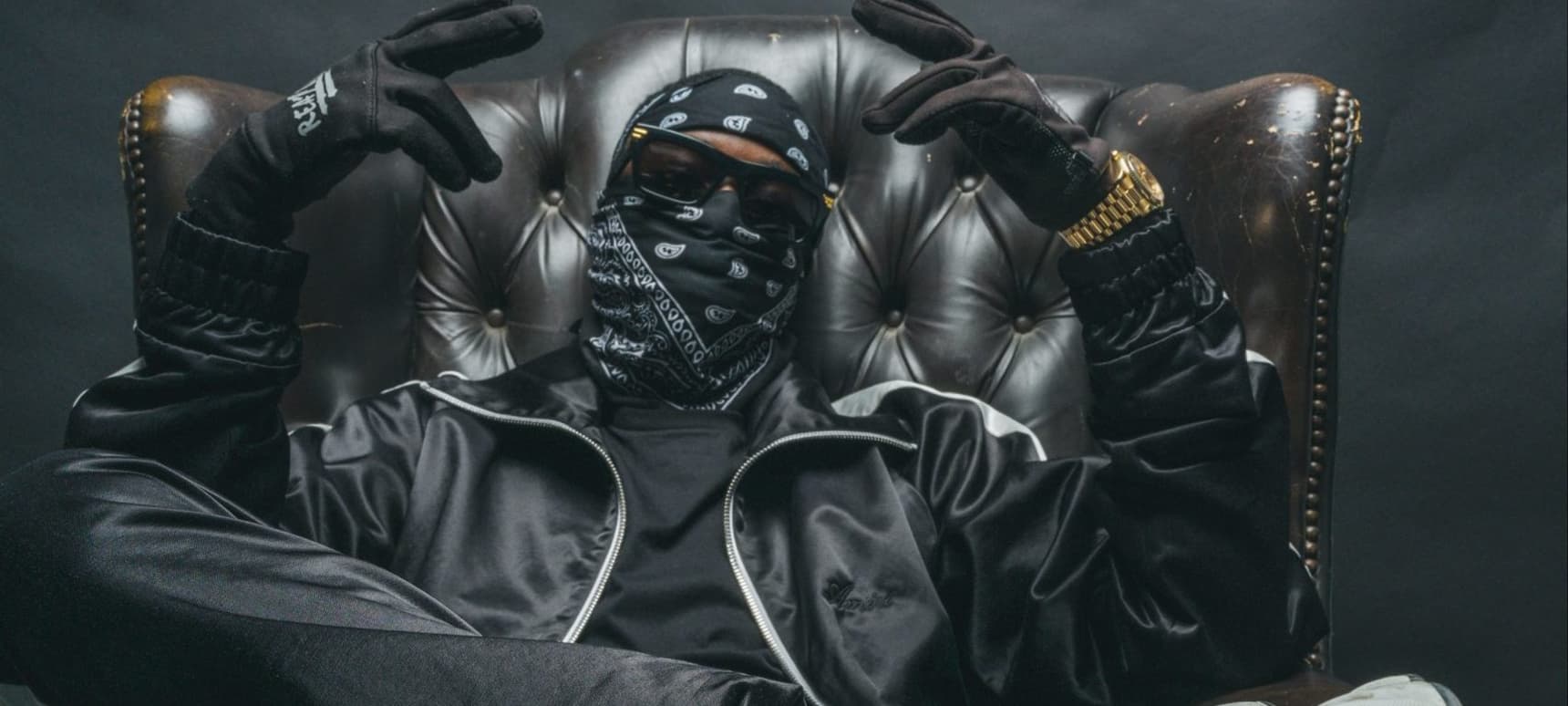 20.09.2021, Words by Billy Ward
The 10 Best UK Drill Releases To Date, according to Kwengface
"People don't really remember this one..."
One of the poster boys for an exciting new wave of UK drill artists rising to prominence over the last few years, Kwengface's ascent to the top has been quite the spectacle. Much loved for his gritty and in-your-face bars shining a light on the violent reality of inner-city life, Kwengface is best known as being a member of Peckham Boys, a South-East London collective pushing the boundaries of the genre.
The rapper's recent debut mixtape 'Young Peckham Boy: Tha Come Up' is a marker of everything he's achieved so far and is a bold statement of intent for attaining legendary status within the scene. Taking some time out of creating anthems to sit down with us and reflect on some of the ones that have inspired his journey up until this point, Kwengface digs through the archives to reveal ten of his favourite UK drill releases.
1. 67 – 'Take It There'
"67 came too hard on this track and Carns Hill is always so consistent on production. I actually work with him myself now."
2. #Y.9thStreet Beezy – 'Blood On Da Leaves Freestyle'
"The beat, the bars and visuals slapped! I'm Ghanaian too so I liked the outro and showing the flag in the video – you don't really see many UK drill artists showing love to their African heritage like that."
3. Digga D – 'Bluuwuu'
"This song is harddd! The project was sick."
4. K Trap x Mischief Feat. Youngs Teflon – 'Trap Line Bling'
"People don't really remember this one but K-Trap has been spinning on tracks from early."
5. Mad Max x PS – 'One Nizzy'
"You can't have me writing a top ten without adding my bros PS and Mad Max! It went under the radar but both their verses were hard. There's been so much growth for them both since then."
6. NitoNB – 'I'm Sorry Hun'
"The hook on this got people gassed! I really like the production and Nito's flow on this."
7. PS x Narsty x Trizzac x Skully – 'Zone 2 Step'
"Pecknarm Boys! When you really listen to the bars, we're speaking on real life. There's a lot of artists that are just saying things for the sake of it and haven't really experienced the streets. Obviously i'm in there too – back before I changed to Kwengface, it was NARSTY!"
8. Kwengface x PS x Trizzac – 'No Hook'
"This beat is so hard. I think this might've been one of the earlier songs where people were really starting to pay attention to me."
9. KwengFace – '3 Stripes'
"When I released 3 Stripes, there was a lot of people talking about me becoming the best in UK drill and I was getting a lot of attention."
10. Reekz – 'Blueprint'
"When this was released, drill was rapidly on the rise so this track reminds me of that point in time where drill was so new to people and it was really drawing them in. It inspired me and my music."
Stream Kwengface's debut mixtape 'Young Peckham Boy: Tha Come Up' below or listen with your preferred player here.
Read next: The 10 Best UK Drill Producers, according to Bok Bok