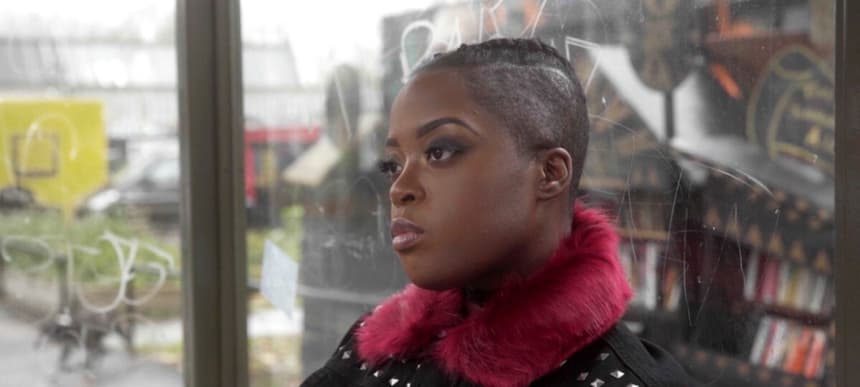 01.02.2018, Words by dummymag
The 10 best UK Funky and Soulful House tracks, according to KG
Time travel back to 2007; London is entranced in the capital's booming UK Funky scene and anthems from household names such as Donae'o, Crazy Cousins and Lil' Silva orchestrate the dance. Unfortunately, among these numerous stand out tracks, many anthems from the era have been forgotten, in particular the work of Karen Nyame, otherwise known as KG. Slightly isolated in the city of Nottingham – away from the London scene's epicentre – KG began producing at Nottingham Trent University on Fruity Loops and shared her tunes via popular UK Funky message boards and Facebook pages, but as these tracks rarely appeared in mixes and were hard to come by digitally, they became largely forgotten and she never had an opportunity to properly stake her claim as one of the scene's heavy hitters.
Fastforward to 2018, and London-based imprint Goon Club Allstars, famed for a number of releases and recently the successful Rudeboyz EP Qqomwave, are set to return with an exciting extended play from KG herself. KG EP includes '808' and 'Midnight (Flute Riddim)' – two lost anthems from the era – as well as remixes from BSNYEA and FDM pioneer Hitmakerchinx, which will finally see the light of day on February 16th. To mark the occasion, the mysterious producer steps up to list her all time favourite UK Funky and Soulful House records. Check out her exlcusive selection below.
DJ Perempay & Dee – Something In The Air (feat. Katie Pearl)
KG: "Katie's vocals are powerful on this track, really loving the instrumentation on this one. It's moody and sexy. Perempay mixes the rough and the smooth in all elements."
Diamond – Fly Away (feat. Sophia Romain)
"Damn I wish I made this haha! Stunning track, I love the melodic undertones. Definitely a summer hit during that time!"
Crazy Cousins – Inflation
"Hypnotic! When I first heard those marimba steel pans they used for the main melody, I lost control. The sub bass underneath is fire. Such a banger, absolute classic."
HardHouse Banton – Sirens
"This is a dirty, sub bass skanker of a track, iconic during the 2008/9 period. I loved it when hosts like Coldsteps used to MC over it. The track is nasty!"
Hardhouse Banton – Reign
"It's the complex snare patterns that lifts me off the floor on 'Reign' – this tune is dangerous."
Wookie – Galium
"I STILL play this! I love the vibe, classic, sultry UK Funky house."
Gracious K – Migraine Skank
"Gracious K killed this! This DJ Gregory instrumental is tough and it shut down all the clubs when it came on."
Donae'o – African Warrior
"This song is an absolute monster, especially when you hear those dramatic orchestral strings on top of the bass and the drums. 'African Warrior' is very tribal in essence, one of my favourites."
Fuzzy Logic – The Way You Move
"What a smash! I really liked the way Fuzzy incorporated 90's house piano riffs over the production. I used to sweat, dancing to this!"
Egypt – In The Morning
"This jam was hot, soulful and uplifting. One for the ladies!"
Pre-order KG's debut EP on Goon Club Allstars here.
Check out Dummy's curated playlists on Spotify.