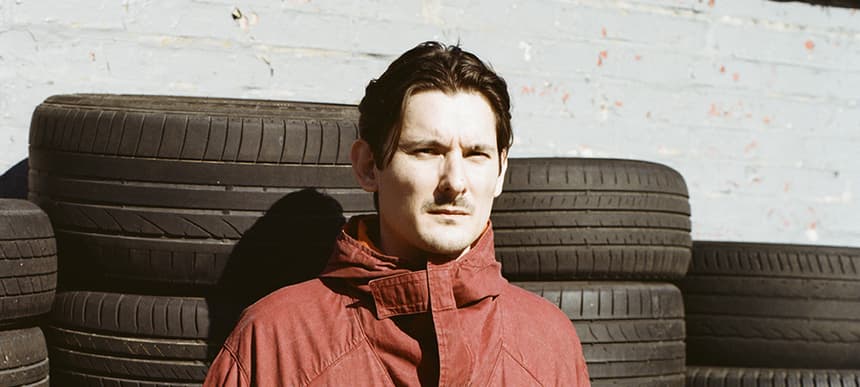 05.09.2023, Words by Billy Ward
The 10 Best UK Garage Discogs Bargains, according to Riz La Teef
"I know shipping is daylight robbery and adds to the cost but that's not my fault..."
South London selector and dubplate tastemaker Riz La Teef is known in the scene for his love of all things vinyl. As well as stacking up an impressive portfolio of mixes on platforms such as Rinse FM, BBC 1xtra, NTS and more, rising up through the UK underground scene to become one of the capital's most prolific disc jockeys, Riz also heads the exciting South London Pressings record label, breaking talents such as Y U QT, DJ Crisps and Nitework. His pair of DMY mixes are some of the most loved we've ever put out, so we thought it was only right to get the acetate specialist back for an entry to our 10 Best series. A UK garage-head down to the bone, Riz La Teef has provided a list of dance floor weapons that you can buy on Discogs for under a tenner.  
"I'm using the word bargain liberally here," says Riz La Teef. "Set myself a limit of £10 per record and the record has to be in VG+ condition or above, anything below that and you're buying something that's been battered beyond oblivion. Also I know shipping is daylight robbery and adds to the cost but that's not my fault, take that up with Royal Mail."
1. Will Dobson - 'Jivin'', £8.95
"This one in my opinion is a steal at £8.99, both sides are incredible. 'Jivin' is a futuristic groover and then 'The Future's Ours' is a personal favourite, nothing but silky 2-step vocal vibes!"

2. Jolynn Murray – 'Wrapped Up' (Zed Bias Mixes), £3.50
"A recent purchase myself, this is a slept on Zed remix, again with silky 2-step vocals and that signature Bias sound that you can never go wrong with. This one plays at 140 BPM as well so you can chuck it into your dubstep mixes if that's your thing!"
3. Teebone Vs So Solid Featuring Mc Mega Man & Mc Romeo – 'Best Of Your Love', £1
"This one is bare cheesy, I'll make no (Tee) bones about it, but it goes off in the rave. You've got a gully bassline and then classic UKG MCin' PLUS a famous hook from the 70s, honestly what more do you want for a quid?"

4. Sonrisa – 'Grooving Me', £4
"Out to my mate Highrise for putting me onto this, really nice bubbler and roller. One for the warm up sets. Great bass, melodies and vocals on this one."
5. Blowfelt – 'Shake To This / Lickle Rolla', £7.28
"This is a proper slept on tune and I think an absolute bargain for under £8. 'Lickle Rolla' has been a staple in my sets for years now, an amazing example of that dark breakbeat/UKG crossover that was happening in the 2000s. Grab yourself a piece of history."

6. Whitney Houston - 'Heartbreak Hotel' (Undadoggz Remixes), £5
"Giving away my secret weapons here! Zed Bias and Steve Gurley remixing Whitney and the results are perfect! Both remixes are spot on, it's like Ms. Houston was always meant to be on a 2-step beat."
7. Nesha – 'What's It Gonna Be?' (Sticky Remix), £2
"A stone cold Sticky classic remix that will work in any set for £2, I don't need any more chat on this one."
8. Indo – 'R U Sleeping' (Grant Nelson Remixes), £4.99
"I LOVE these remixes, everyone knows the original and then when you bring these ones in it always works with the crowd. The production is absolutely insane on them as well and the record is cheaper than a pint in most LDN pubs!"
9. Honeyz – 'In The Street' (Summertime), £0.99
"The Booker T Dub on here is sublime, just an absolute 4x4 roller with great vocals and chords and really does sound like summertime! 99 bloody pence!"
"The Menta remix of 'Tonka' is crazy heavy, I played it the other day in Peckham and it still sounded fresh. You can never beat Artwork's production as well, one of the true kings of UKG!"