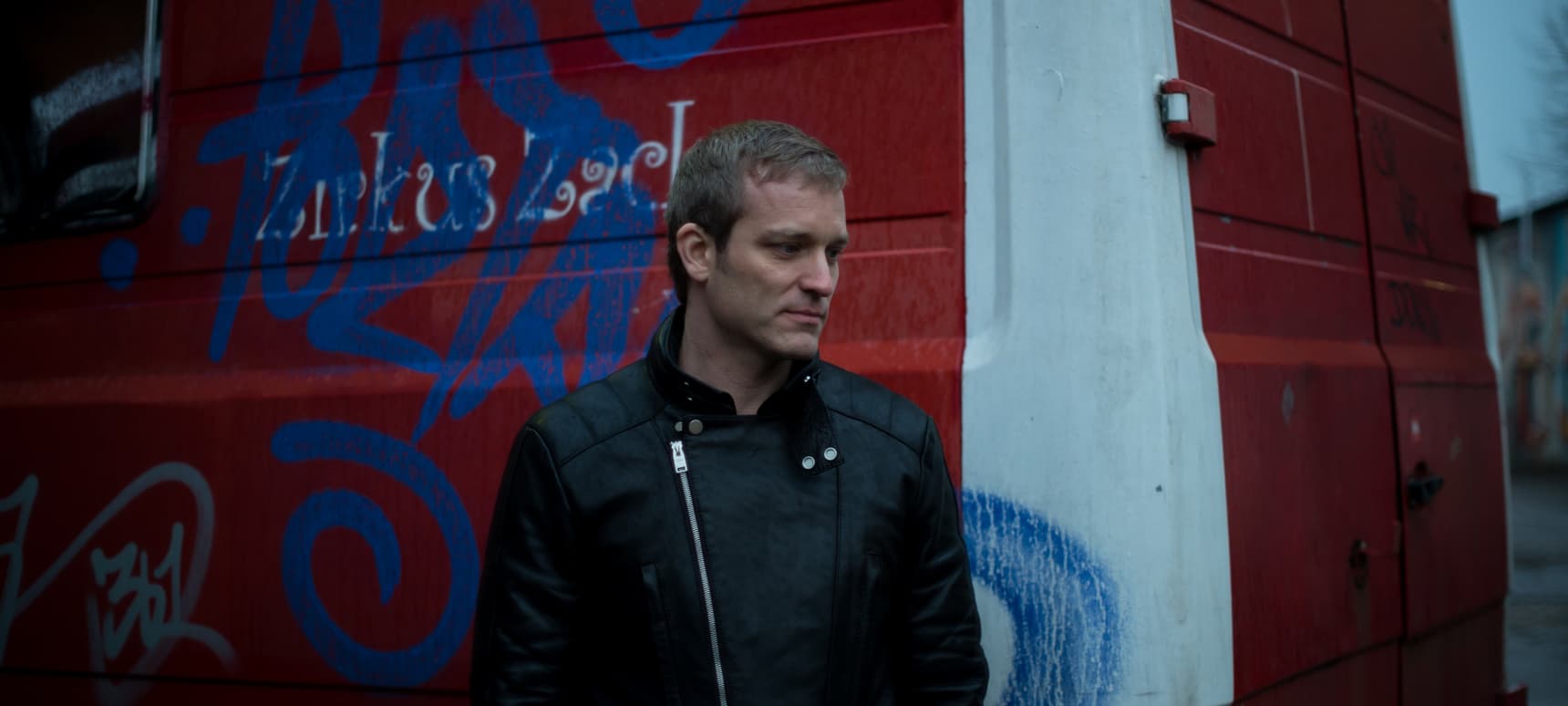 15.07.2016, Words by dummymag
The 10 defining Klockworks tracks, according to Ben Klock
Active in dance music for almost 20 years, Ben Klock resides in the higher echelons of techno after becoming a Berghain resident in the mid-'00s. An incredible producer and even better DJ, Klock's skills are complimented further by his acute ability to read crowds and work a room – which has led to him compiling the fabric 66 compilation in 2012, and reigning supreme as the winner of BBC Radio 1's Essential Mix of the Year award last year, amongst other accolades.
Alongside his domination of the DJ and festival circuit, Ben Klock has spent the last decade running his own imprint, the aptly named Klockworks label. Initially a playground for his own productions, he was inspired to start nurturing emerging techno talent when coming across the then unreleased work of DSV1. The rest, they say, is history – with Ben's label going from strength to strength to boast a back catalogue of work from Sterac, Etapp Kyle, and Trevino. Digging deeper into the ethos behind Klockworks, we got Mr. Klock to share the defining tracks from the label's weighty output.
Read through the Klockworks boss' selections below and listen seamlessly via our YouTube playlist.
Ben Klock Pulse
Ben Klock: "A very reduced track that walks in the footsteps of the Berlin dub techno school of the '90s. It also defines the early idea of the label which was to give my own raw reduced tracks a home. I've always had a thing for unfinished sketches – in drawings or paintings as in music. This is also my inspiration for the Klockworks artwork and what it represents."
DVS1 Running
Ben Klock: "This was a big turning point for the label. As soon as I saw this local guy in Minneapolis perform his hyperactive powerful funkiness live, I was hooked. Very US minimal, but in the best way. It's music that is dominated by Robert Hood, Jeff Mills, and DJ Slip influences – yet DVS1's style is so unique. When I heard he hadn't released any records yet, the decision to open up the label for other artists apart from myself was made in the blink of an eye."
Trevino Forged
Ben Klock: "What I loved about this tune when I received the demo was that you could hear Trevino's (aka Marcus Intalex) drum and bass background straight away. You often hear the same patterns repeatedly within one genre as a lot of producers end up copying from each other, so it's sometimes refreshing to listen to a slightly different approach to techno. Forged, with its dark heavy bass line, it sounds like a drum and bass or dubstep infiltrated, Berghain monster."
Etapp Kyle Aurora
Ben Klock: "Aurora is a great example of a track that can grow on you. It was maybe my least favourite from the record at first, but in the long run, it became my favourite Etapp Kyle tune. It's beautifully arranged and it makes you want to fly high on its light and airy sounds."
ROD Hux
Ben Klock: "This was a big record from ROD. The A-side delivers a massive acid banger, but I have a special thing for the B side Hux, which is a looping hypnotic mind trip that fits perfectly into my sets."
Sterac In Circles
Ben Klock: "When I first listened to it I thought, "Yeah it's nice." I wasn't a fan of the weird string synth. Only when I played it in a club I realised that the element I thought was bizarre is actually on point! The track always gets a bigger reaction on the dance floor than I expect. It's a tune that really reveals its potential in a club, especially during a long hypnotic set."
DVS1 Black Russian
Ben Klock: "When the chords of this Black 'Magic' Russian come in, it always feels like a roof opener. It's added some rays of light to a lot of DJ sets when it was released, and it was on top of many DJ charts. It always strikes me how Zak (DVS1) manages to make something so beautiful and powerful with just a hand full of elements. What would sound like a simple chord track from anybody else, he's able to produce it with Detroit flavoured, sexy funkiness."
Trevino Eclipse
Ben Klock: "This one is a bit outside of the raw minimalist approach of the label and a big festival tune. I closed many sets with this one as it's a perfect track for an epic sunrise – even though the title is Eclipse."
Heiko Laux Dry Me (Acid Mix)
Ben Klock: "Heiko and I were on the same flight and with his big school boy smile he handed over his USB drive saying, "Yeah just really had a good flow in the studio, track after track…, there could be something for you on it." And hell yes, there was! I like the yummy, non-stop, smacking acid trip and the big pad that he throws in a few times throughout the track, as it contrasts the acid minimalism in a nice way. What is called Dry Me is actually very juicy."
Jay Clarke Mirage
Ben Klock: "This stands as an example for a typical Klockworks track. A short repetitive melody, a deep mysterious vibe and a certain funk to it. The claps drop in a nice DVS1 manner. I love club tunes like that, they are more intimate, and not necessarily made for the big festival stages."
Like this playlist? Find more like this on our Spotify.