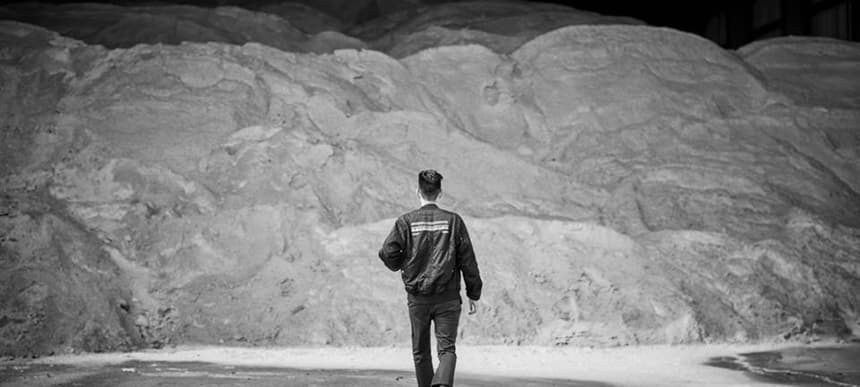 27.09.2017, Words by dummymag
The 10 Songs That Influenced Nosaj Thing's 'Parallels,' According To Nosaj Thing
With his fourth studio album, Parallels, out now, Jason Chung, otherwise known as Nosaj Thing, has reclaimed a seat on the throne amongst the elite of electronic music. Explaining some of the influences behind the project, it suddenly mutated into a list of tracks that meant the most to him during the creative process. Naturally, we had to do something with that. So, here are the 10 songs that Nosaj attributes the most to the creation of his latest opus:

Ryuichi Sakamoto – 'A Flower Is Not a Flower'
Nosaj: "Sakamoto's sense of melody and space is amazing. Therapeutic to listen to…I'd go for a drive listening to his work."
Brian Eno – 'Golden Hours'
"I can relate when I hear this song. It sounds like he's isolated in his own zone writing music that he just wants to make. I have a collection of songs that I laid vocals over but I'm not sure if I'll ever release them."
Quasimoto – 'MHB's'
"Vibe and flow on this track makes me feel at ease. Lyrics make me smile. I still trip on the concept of Lord Quas."
Massive Attack – 'Unfinished Sympathy'
"I revisited this record and watched the music for this track a good amount of times. Probably one of my favourite videos."

Cornelius – 'Clash'
"One of my favourite bands…I played a couple of shows with them last year. Being in those environments made me catch a vibe."

Andrew Ashong + Theo Parrish – 'Flowers'
"One of my favourite tracks to play out when I DJ. I let this one play out."
Steve Spacek – 'If U Wan 2 Find Me'
"Spacek is one of my favourite artists and it's a real honour to have him on my album. A few of my friends suggested that I work with him and when we finally linked, he sent me back a finished song in 48 hours."

Moodymann – 'No'
"This groove is heavy and hypnotic…another track I usually play when I DJ."
Bill Evans Trio – 'Polka Dots And Moonbeams'
"This entire album was on repeat in the living room while I was recording the album. It was good to channel out of recording mode and change the setting to get my mind of things. This record is usually playing when I'm just chilling alone."
Grouper – 'Holding'
"A good track to disconnect from reality. Sometimes that's what I do…escape."
Nosaj Thing's Parallels is out now. Listen below.